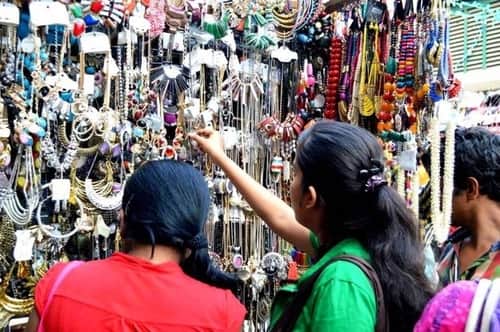 Shopping In Kolkata During Summer
Rakhi Acharyya
421 views
add comment
Summer shopping in Kolkata: Come April and one starts to experience the heat that Kolkata simmers in for the most part of summer. With temperatures going beyond the high thirties and the humidity soaring to plus 70%, summers that last for a good three to four months can be a very difficult time in Kolkata. However, there are a few tricks one needs to learn to make going out and about comfortable. Here are a few tips to make your shopping experience, in the heat, more enjoyable !
Where and when to shop in Kolkata?
Now, Kolkata has many many shopping markets and hubs. From a century old New Market to the bustling streets of Gariahat, Kolkata is a shoppers paradise. However summers are very trying during the day. Quite understandably therefore , plan your shopping trips for the evenings.
Summer Shopping in Kolkata: Keeping it cool within
Almost everyone has felt the joy of a glass of cold water under a shade, after being out in the sun. As you might have guessed, the massive humidity makes it very easy for the body to lose water. An absolute necessity is to ensure that one is hydrated. One very nifty old school technique is to carry water ,in bottles, spiked with sugar and salt.
You know, your garden variety oral rehydration solution. But for ones who like to make the experience of drinking more interesting, there are a few very well known ways one can aim to stay cool. Aam panna (raw mango sherbet), misri paani (sugar water) or just a little bit of jaggery and fennel, spiked with lemon juice, can really act as nature's cooling for the body.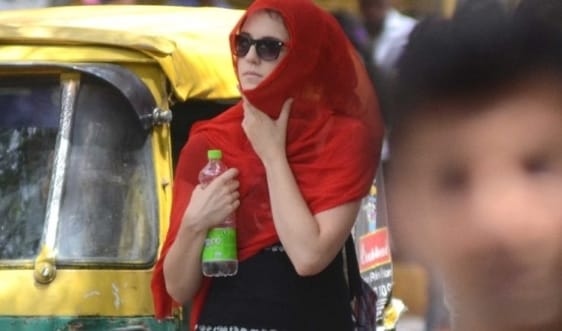 Summer Shopping in Kolkata: Dress Wisely
Avoid dressing up in heavy fabrics like the plague. Nothing makes beating the heat smoother than cotton. Gariahat street vendors, New market clothing stores or Dakshinapan vendors offer a variety of affordable everyday cotton kurtis, shirts, salwars and pants. Try to wear loose comfortable clothes to let air circulation do its magic to cool your body. Keep your body out of the sun. Always carry an umbrella or wear a generously large cap.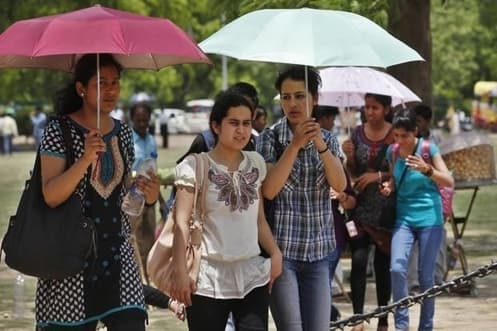 Summer Shopping in Kolkata: Taking care of your hair and skin
It is always advisable to wear sunscreen, preferably with an SPF (sun protection factor) of 20 or more, with oxybenzone. Sunscreen increases the heat resistance to harmful ultraviolet rays, from the sun, by a factor of the SPF number. So SPF 20 would mean it would take twenty times longer for the skin to start getting affected.
Open shoes, sandals and chappals, are really tempting, during the summer as it is essential to take good care of your feet. It is quite easy to find your feet completely unrecognizable, if not taken care of. Always wash your feet, after being out. A good wash, with some lukewarm water and any brand shampoo, is a great way to do a homemade pedicure. Try getting that done every other night, during the week, and follow it up with a generous amount of moisturizing lotion/cream.
Our face and hair are really sensitive to the heat, humidity and pollution all around. There are many good home remedies to keep hair and face healthy through the summer. Some popular, really easy, solutions are to drink lots and lots of water for hydration, use egg white for a healthy scalp and to rinse your hair with vinegar, right before a shampoo. It is known to bring the shine back. It is advisable to keep your hair covered, while out in the sun. For your face, the most important thing is to keep it clean as often as you can, with some kind of a mild face wash.
Summers are generally known to be a perfect time to reboot your senses, relax and take life just a tad bit slower. Enjoy the season and stay cool. Just remember this quote from someone wise, tan lines fade, but memories last forever…
Read related blogs
---
View our videos
SIGN UP FOR NEWSLETTER
Be the First to Know. Sign up to newsletter today