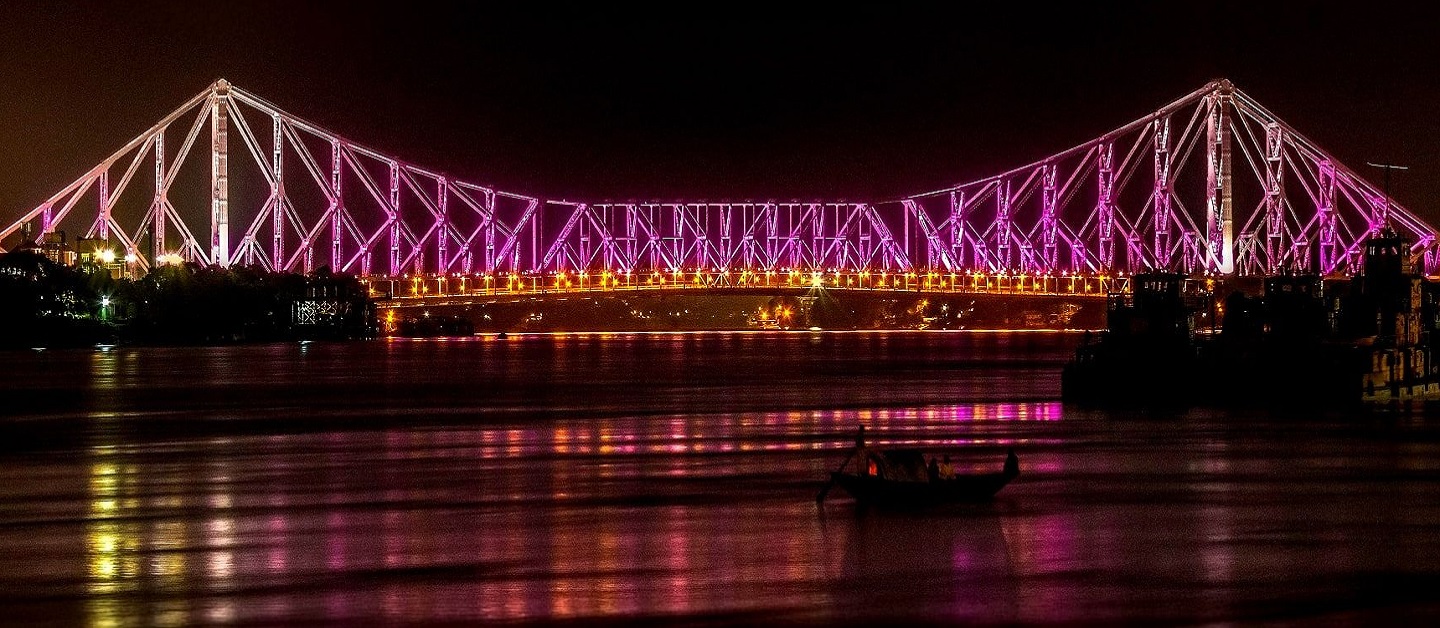 New Market / Hogg Market
First of All, New Market has the honour of being Kolkata's oldest and most well known market. Adjacent to New Market is Hogg Market. The British built it in 1874. It started off  being known as the Sir Stuart Hogg...Read more
First of All, New Market has the honour of being Kolkata's oldest and most well known market. Adjacent to New Market is Hogg Market. The British built it in 1874. It started off  being known as the Sir Stuart Hogg Market, named in honour of the then Commissioner.
This Kolkata Market is still often fondly referred to as Hogg's Market. Its landmark clock tower, red brick structure and the sprawling maze of nearly 2000 stalls below one roof, right in the heart of Kolkata is a sight to behold. It is most certainly one of the crowded shopping markets in Kolkata.
New Market offers everything from apparel, jewellery, footwear, handicrafts, and everything else at quite reasonable prices.There are several shops for salwar kameez, lehengas, nightwear and sandals. Further,the Hogg Market, adjacent to it ,specialises in home appliances and toys.
Hence, both the markets are very popular in Chowringee, Kolkata. They are covered markets. However, they are not air-conditioned. In addition, the air-conditioned Shreeram Arcade market is also closeby.Shreeram Arcade has shops for bridal lehengas, along with those for jeans, women's apparel and footwear.
Shopping in New Market
In its early days, New Market had a distinctly upper class British aura about it. Over a period of time though, it has evolved into a market for the common man. It is crowded, hot and chaotic, bustling with shoppers and sellers bargaining for deals at all times. Stalls are grouped according to the type of goods they sell. However, finding your way around can still be a navigational nightmare.
If you are on the lookout for special products in the market, you should not turn down the services of one of the many guides (known as coolies) that congregate around the market entrances. They live and breathe the market. These guides can certainly lead you to the best goods for the best price.
Nahoum's: Jewish Confectioner in New Market
Another attraction is the famous Jewish confectioner Nahoum's. The shop has been the pride of Kolkata since 1902. In 1916, Nahoum's moved to its present location in the New Market. The original owner's grandson, David Nahoum, runs it today. It is one of the oldest and premier confectioneries in the country.
Adjacent to it is the Chhamba Lama, an ethnic Tibetan shop selling variety of items like jewellery and artefacts. Also check out Henri's shoe shop. Leather shoes at very affordable prices.
Restaurants in New Market, Kolkata
Vegetarians are advised to avoid the slaughterhouse in the meat section, in the division between New Market's east and west wings.
Although New Market is only open until 8pm, the surrounding area comes alive only after the stalls have closed. Under the glow of lights with people eating, drinking chai (tea), and chatting, this Kolkata Market comes to life. It is well worth hanging around to soak up the vivid atmosphere at New Market.
Days Closed :- Sunday
Timing :- 10.30 am to 8 pm
Bus/Metro :- Esplanade metro station
---