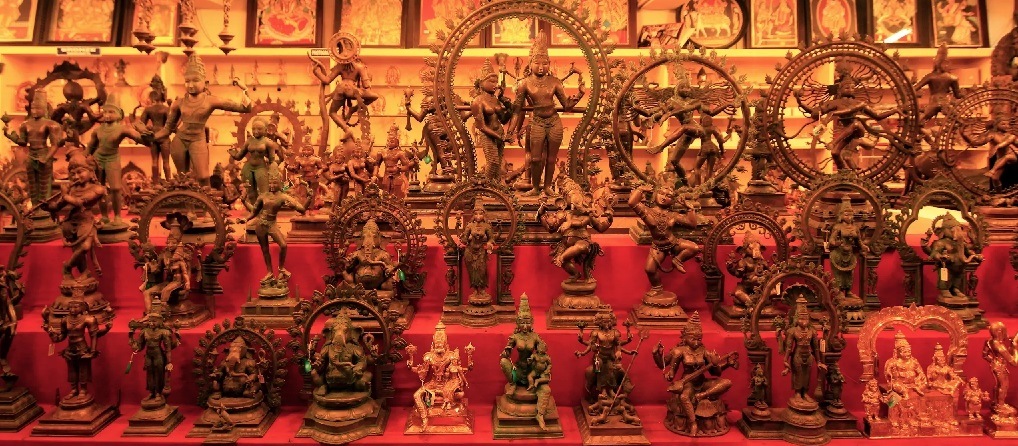 Top 10 Handicraft Shops in Chennai
Kausy M
12646 views
add comment
Chennai Handicrafts
The capital city of Tamil Nadu has some spectacular handicraft shops. The aesthetics and designs of the handicrafts produced in the State of Tamil Nadu are fascinating. Furthermore, bronze sculptures, brass figurines, carved wooden panels and Tanjore paintings are some of the handicrafts produced in or near Chennai. Hence, all these products are available in Handicraft shops in Chennai.
Indian HandicraftsBrass &Bronze
Chennai Handicraft Shopping Guide: Bronze Statues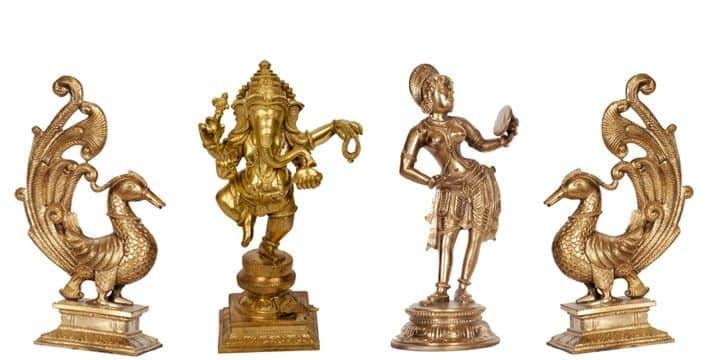 Bronze is an alloy of copper and tin. For the uninitiated, Swamimalai near Kumbakonam in Tamil Nadu is quite popular for South Indian Bronze moorthy making. This tradition is several centuries old.
Bronze is a heavy metal and is not brittle. It is due to this reason that artists use bronze for statues. They also make deities of Hindu Gods and goddesses with bronze. Some of the bronze figures can be up to 7″ in height. They certainly look majestic.
Chennai Handicraft Shopping Guide: Brass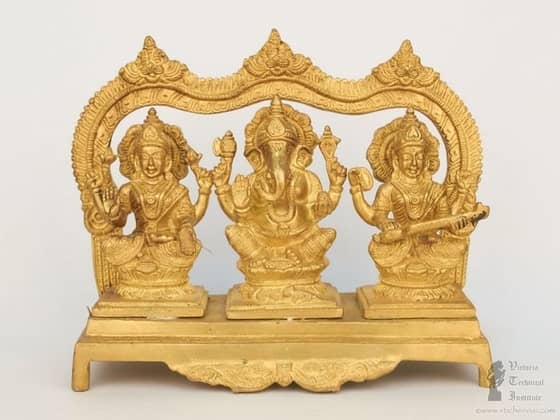 Likewise, Brass is an alloy made of copper & Zinc. Brass is a much lighter metal when compared to bronze. Typically, lamps and puja (prayer) articles are made with brass. Aarti plates, temple bells, small cups and oil lamps are made in brass.
Moreover, they are available in a variety of designs. It is certainly the most popular and easily available artifact in Chennai. Every household will certainly possess a pair of brass oil lamps.
Chennai Handicraft Shopping Guide: Tanjore Paintings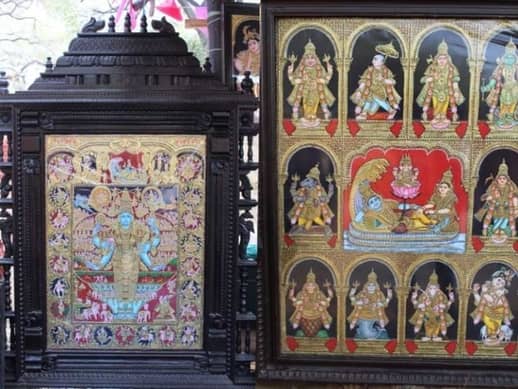 Tanjore Paintings are made with gold leaf and semi precious stones. Furthermore, the original drawing is done on wooden planks.  In addition, the gold leaf paper and semiprecious stones are glued on it. They were originally made in Tanjore (Thanjavur).Hindu gods and goddesses are the typical subject matter for Tanjore paintings. Tanjore paintings  probably originated  due to the Maratha rule in the State.
Chennai Handicraft Shopping Guide: Wood carvings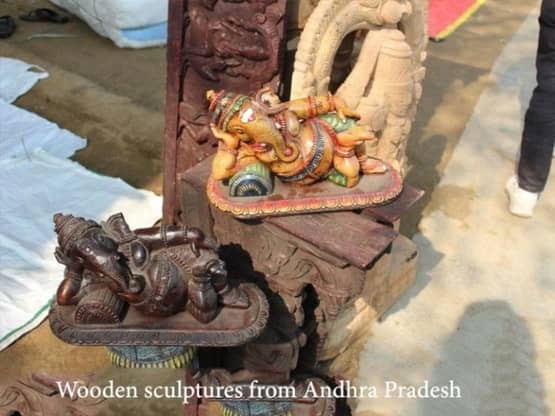 Finally, Chettinad in interior Tamil Nadu is quite popular for wooden carvings. Wooden panels adorn the doors in Chettinad homes. Further, the carvings on the wooden panels are very distinct. It is a common practice to carve mythological stories, flora and fauna beautifully on the wood. Locals make use of these panels to adorn the walls or the doorway. Besides, they also beautify the pillars supporting their homes.
Wooden panels with similar carvings are available at Chennai Handicraft stores.
Chennai Handicraft Shopping Guide: Top Stores
VTI and Poompuhar are the two top stores to buy handicrafts from Tamil Nadu. It is worth mentioning here that Chennai Handicraft shops stock all the handicrafts made in Tamil Nadu. Additionally, other stores stock handicrafts from Tamil Nadu as well as handicrafts from other Indian States.
Srushti, The Handicrafts Emporium
Other blogs on Chennai 
---
View our videos
SIGN UP FOR NEWSLETTER
Be the First to Know. Sign up to newsletter today