Firstly,India has one of the  rich and diverse set of  textiles,jewellery  and  handicrafts. Above all, the history & culture of India has significantly contributed to the diversity in its handicrafts. Similar variety and range of products are hardly available elsewhere. In other words, the rich tapestry of India is to be cherished. Therefore, it is  certainly not surprising that tourists to India are always on the look out to buy interesting souvenirs. For instance, tourists are typically  interested in a Kashmiri carpets, pashmina shawls, bronze statues, Ayurvedic products and silk fabrics. Above all, they certainly don't want to be quoted a 'tourist' rate. Therefore, ShopKhoj has put together a list of  20  best souvenirs from India . In addition, there is also the list of best shops to buy the souvenirs in 7  Indian cities.
 Hence , please find  our list of  Best 20 Souvenirs From India and where to buy them.
Pashmina, is the most wonderful shawl you can buy in India. For instance, Pashmina is a special breed of Asian mountain goat that can be found in the high altitudes.For instance, it produces the wool 'Pashm'. Further,the wool is extremely soft and light. Pashmina shawls are available in a variety of colours and with delicate hand embroidery.  However, one must make sure that cheap synthetic material is not passed off as pashmina. In other words, one should buy Pashmina from an authentic source. Further,there are , a host of good shops  that offer pure pashmina stoles and shawls.Take a look here,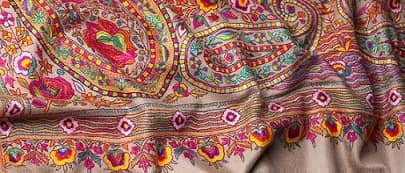 Further it is available in  Delhi  at :       Shaw Brothers ,    Ahujasons Shawl Wale Pvt. Ltd, Wrap, 
Kashmir Government Arts Emporium,  Central Cottage Industries Emporium, H.P Emporium, ,
Chennai : The Museum Company,  Cottage industries exposition   ,Cottage arts emporium.  
 Further ,it is available in Jaipur :Rajasthan Small Scale Industries  
 Pondicherry   Treasure,  New cottage Arts
 Similar to pashmina shawls from Kashmir are the Kashmiri carpets. Firstly,Kashmiri carpets are handmade and hand-knotted in Kashmir.  For example,carpet weaving is a small scale industry in Kashmir. Further, the carpets  can be made in silk, wool or a combination of both.For instance ,the higher the knots/square inch in a carpet, the higher the price of the carpet.Further, silk carpets with higher knots are prized possessions and are typically passed down from one generation to another.In other words, they are heirloom products.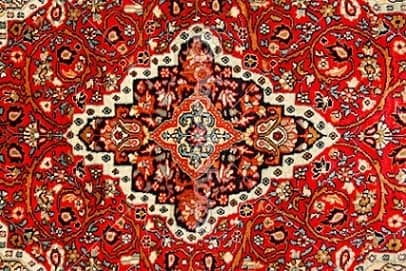 Jaipur : Rajasthan Small cottage industries, Channi carpets and textiles pvt. Ltd., Jaipur boutique carpet
Valtino Textiles
Available at Delhi : NCE Oriental Rugs & Design shawls, Shaw Brothers,   Shiva Oriental Rugs
 Chennai : Best shops for Carpets in Chennai
Pondicherry:  Treasure,  New Cottage Arts
Price Range – 6' by 4' silk on silk carpet will cost around Rs. 2,00,000.
Blue pottery is a craft which traces its ancestry to the Mongol and Chinese techniques of glazing tiles.In other words, this was first introduced in India by the Mughals. However, the Indigo dye that is used lends itself to the name.For instance,this form of pottery is widely prevalent in Turkey today.  Above all,Persian motifs are used in making tiles, plates, cups as well as several other items in India.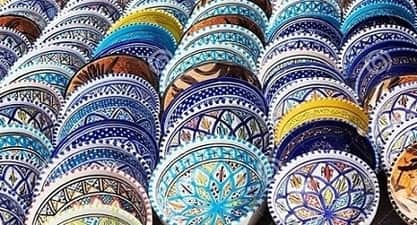 Available at Delhi :Rajasthali
Jaipur : Neerja International, Rajasthali, Kripal Kumb
Kolkata :  Rajasthan Govt. Handicraft Emporioum
Price range – small square tiles will cost around Rs. 300/piece.
Firstly, brass is an alloy that is widely used to make decorative articles especially in South India.Therefore,they are light weight as compared to bronze. For instance, artists use brass to make traditional lamps and articles for religious purposes. In other words, they are typically used for everyday items. However, it will cost you Rs 400 for a small handicraft piece.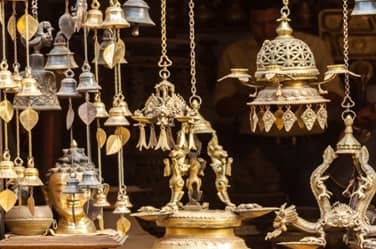 Available at Delhi :  Kairali Kerala state Handicrafts, Poompuhar Tamilnadu State Govt., Central Cottage Industries Emporium, Gangotri
Chennai: VTI, Giri Trading,  The Museum Company Srushti the handicrafts emporium
Bangalore:Cauvery Handicrafts Emporium
Available at Pondicherry:New cottage Arts, Geethanjali
Firstly juttis and mojaris, are closed footwear made from camel leather.  Further, they are widely used in the deserts of Rajasthan. Today,t hey are available in a variety of colours and designs. They are simple and uncomplicated footwear.In other words, young women pair juts with jeans, salwars and other fashionable dresses.Hence, juttis and Mojaris are considered fashionable footwear today.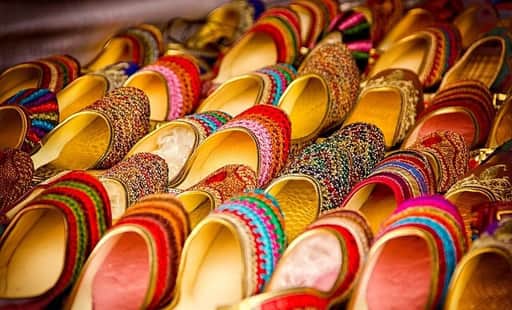 Available at Delhi :Fab India, Ramayana Retail, Rajasthali
Jaipur :Tourist shoes, FabIndia, Bapu bazar, Johri bazar
Chennai : Fabindia
Available at Pondicherry :Via Pondicherry
Price range – Rs. 800 –Rs. 1000/pair
Bronze is used in sculptures. Assyria, the ancient Greek kingdom, and India were countries where bronze was widely used to make sculptures. In addition, during the Chola period in India (9TH-13TH C), the statues and idols were made according to the shilpa shastras (codified standards for arts & crafts) in India.Above all, the making of bronze sculpture survives to this day in India in a place called Swamimalai. It is  near Kumbakonam in the State of Tamil Nadu. Paintings and sculptures are popular in India. Therefore,NRIS from abroad are keen to have a sculpture of Gods & goddesses such as Shiva, Parvathy, Lakshmi or the dancing Natraja.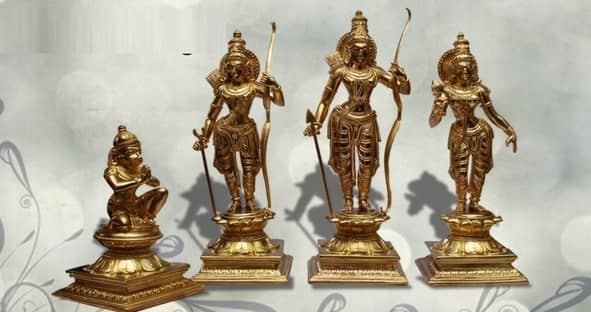 Available at Delhi :Poompuhar Tamilnadu State Govt, Central Cottage Industries Emporium
Chennai: VTI, The Museum Company, Srushti the handicrafts emporium
Available at Bangalore:Cauvery Handicrafts Emporium
Huge bronze statue (2' in height)–Rs. 1.8 Lakhs
7. Dhurries
Dhurries are cotton floor coverings widely used in India. Above all , they are  utilitaria.In addition, they assuredly add colour & aesthetics to the surroundings. For instance, Ikea and other well known home decor companies source dhurries from India. Madhya Pradesh, Himachal Pradesh, Uttar Pradesh Rajasthan & Karnataka in South India have large scale dhurrie making centers.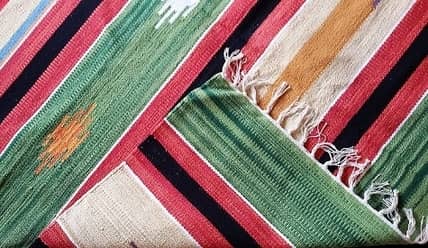 Available at Delhi : Dilli Haat, Shiva Oriental Rugs, Fabindia, Central Cottage Industries
Chennai : The Museum Company Cottage industries exposition Ltd, Cottage Arts Emporium
Jaipur :-Rajasthan Small Scale, Saurashtra Impex
Price range – 5'by 3' durrie will cost approx Rs. 6000-Rs. 8000/piece
8. Jaipuri Quilts
Similarly,the light weight, fluffy and incredibly soft cotton quilts from Jaipur are also known as razais. They are available in pastel colors in block prints. These are some of the best souvenirs from India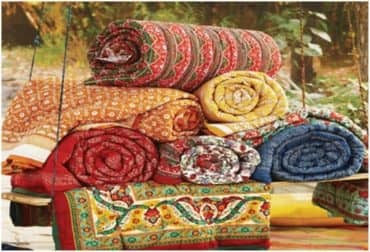 Available at Delhi :Rajasthali, Anokhi,Good Earth
Jaipur :- Ocean Collection, soma , Ratan Textiles, Saurashtra impex, M. K textiles
Kolkata:Rajasthan Govt. Handicraft Emporioum
 Bangalore :Anokhi, Fabindia, Hometown, Goodearth
Chennai:Anokhi,Kilol and Rui
Price range –Rs. 2000/ Rs. 4000 for a pair.
9. Kutch Embroidery
Vibrant color threads, mirrors and beads are used in Kutch embroidery. The patchwork of several embroidered pieces makes for a beautiful wall hanging or a bed cover. Price range – Rs. 10000 for a 5'3′ well embroidered wall hanging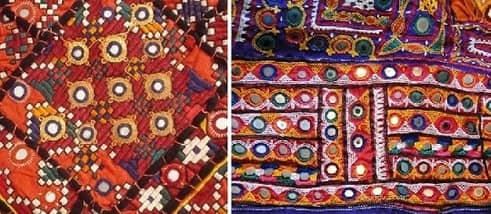 Available at Delhi:Gurjari
Janpath Street Shopping
Jaipur: Rajasthali
Saurashtra Impex
10. Lac Bangles
The bangles are attractive due to the vibrant colours and glass work. Stones and thread work are added by way of embellishments.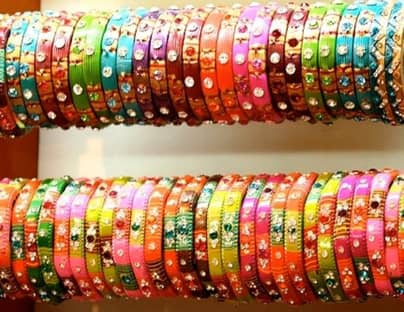 Price range – Rs. 500 for a dozen bangles
Available at Delhi : Hanuman Mandir – Bangle Market, Rajasthali, Dilli Haat, Jewelry Lane Street Shopping
Jaipur:Bapu Bazar, Johari Bazar,Manohar Fancy Churriwala in Bapu Bazar
Available at Bangalore: Yuvathi
The Madhubani paintings are done in Mithila in Bihar. For instance, artists reproduce scenes from Indian mythology in a colourful manner in these paintings.Further, these paintings were originally done on the floor of the house and on mud walls. However ,today, it is done on canvas, cloth as well on paper.  Further,rice paste and natural dyes are used.  For example,traditionally, it was done with fingers or twigs. Therefore,Madhubani paintings have a distinct style. Further, there is a lot of emphasis on the eyes & there is no empty space in the canvas. This piece of art is certainly worth a buy.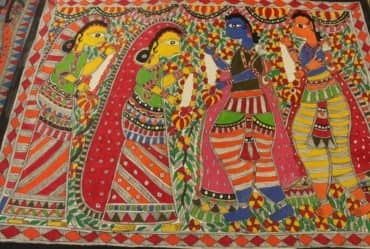 Available at Delhi:Dilli Haat
Bihar Emporioum, Central Cottage Industries, Kamala
12. Marble Inlay- Souvenirs from India
Colored stones are inlaid on a marble base to create amazing patterns & designs.For instance, The Taj Mahal is the most prominent example of this form of Indian handicraft. Besides, table tops, tiles and plates are some of the items on which Marble inlay work  is done.The State of Rajasthan and Agra in Uttar Pradesh are the main centers for this kind of inlay work.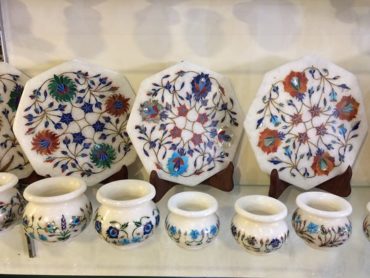 Price range – Rs. 1000/set of plates.
 Further, it is available at Delhi: Rajasthali
Central Cottage Industries Emporium
Gangotri, Moh
13. Miniature Paintings
Miniature paintings are hand made paintings depicting scenes from the Mughal era, or of Indian royalty.  For example, they are small in size. Therefore the name. For instance ,they are done on canvas or on paper. In fact,the miniature paintings take inspiration from the rock paintings from the Bhimbetka rock shelters and the Ajanta Caves. However,they were later influenced by Mughal miniatures.
Above all ,the palas of Bengal were the pioneers in this art. In addition, currently, Rajashtan State is where the art is taught in places such as Kishangarh, Bundi, Jaipur, Marwar & Mewar.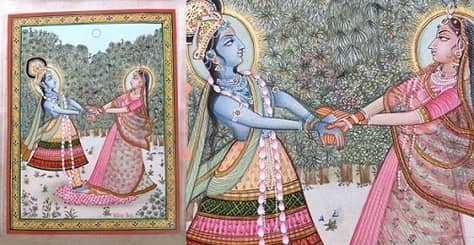 Price range – Rs. 1000 for a 1 by 1 painting.
Available at Delhi:Gurjari,  Rajasthali
Kamala
Poonam Backliwal
Mehra Bros
Available at Jaipur:Dev Arts Jewels
Rajasthali
14. Puppets- Souvenirs from India
Puppets are definitely one of the oldest form of entertainment. They are nearly 1000 years old.Villagers and nomads retold mythology and spread historical stories with puppets. Kath means wood and putli means doll. Kathputli means puppets in Hindi. Above all, Folk tales and stories with puppets form the backdrop at village fairs and festivals in Rajasthan.The dolls are colorfully dressed in Rajasthani costumes. Price Range – Rs. 500 for a pair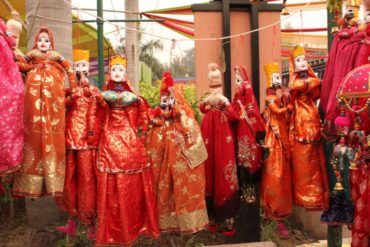 Available at Delhi : Dilli Haat
Rajasthali
Available at Jaipur :Bapu Bazar
Johari Bazar
15. Silver Jewellery
Firstly, there is an astonishing variety of popular  silver jewellery in India. For instance Jaipur is certainly one of the best places for silver jewellery in India. For example ,nose rings, bangles, as well as chains and  bracelets are among the popular silver items to shop in India.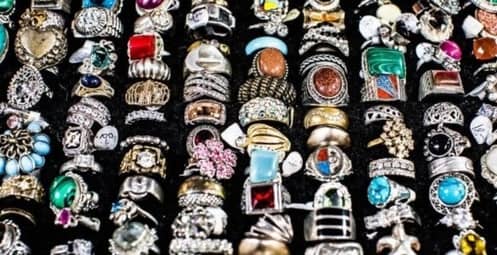 In diction, it is available in Delhi  at Silofer, Arts KArat,, Dilli haat, Celestial, Dariba Kalan
 Chennai GRT  ,Kirtilals Jewellery
 Further, it is available at Jaipur :Johari Bazar, Dev Arts Jewels, Satguru Exports, Bhandari Jeweller, Silver Mountain, Kuber Tholia, 
Price range – wide range
16. Hanging Birds
They are basically small stuffed toys made of fabric with thread work as well as mirror work.Above all,the colours of the birds make it look very attractive indeed.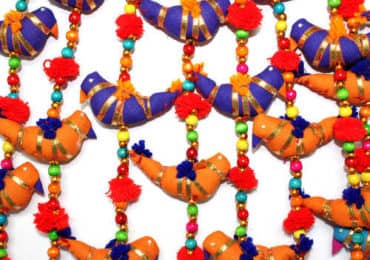 Available at Delhi: Dilli haat, Gurjari
Gurjari
Price range –Rs. 500 for a string of birds
---
17. Ayurvedic Personal Products
Ayurveda has become increasingly popular in the world, similar to  the popularity of Yoga. Both Ayurveda & Yoga are native to India.  For instance ,the emphasis is on holistic and natural health & wellness in both Ayurveda and Yoga.  However,Ayurvedic products do not contain chemicals.Above all ,they are made from natural herbs. Therefore, Ayurvedic skin products such as cleansers, moisturizers, skin softening creams, massage oils and hair vitalizers are very popular today. These are some of the best souvenirs from India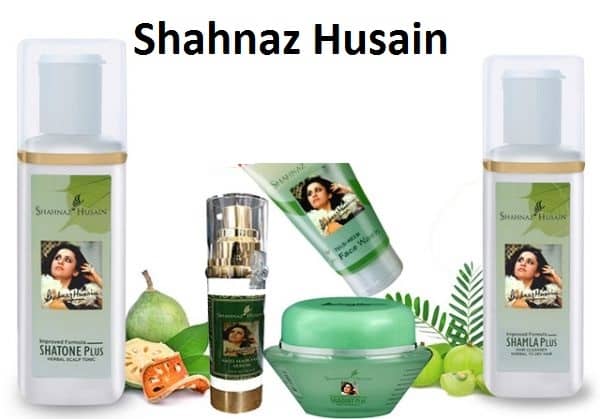 Shanaz Hussain, Kama Ayurveda,Biotique Forest Essentials
Forest Essentials
18. Sandal Wood
Firstly, it is said to be the second most expensive wood in the world, after African blackwood. For instance ,sandalwood paste is prepared by grinding the sandalwood on a wooden slab. Further, it is integral to Hindu rituals and ceremonies.
In addition, the paste is also distributed to devotees, who apply it to their foreheads or the neck area and chest. Further, it has a  cooling & calming influence on the worshipper.For instance, both sandalwood and the sandalwood oil extracted therefrom have a distinctive fragrance. Figurines made of sandalwood are very expensive. Above all ,sandalwood figurines are absolutely beautiful.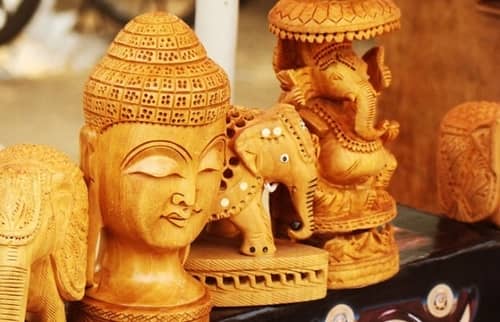 Available at DelhiPoompuhar
 Chennai :Cottage Industries Exposition
VTI
 Further, it is available at Bangalore :Cauvery Handicrafts Emporium
19. Tea
India is the 2nd largest producer of tea in the world. For instance, Darjeeling & Assam teas are quite popular all over the world.  Above all, It was the British East India Company  who was instrumental in the the large scale cultivation of tea in the North East. Further, they procured land from the local tribes, who owned the land in Assam. The Assam Tea Company started commercial production around 1840.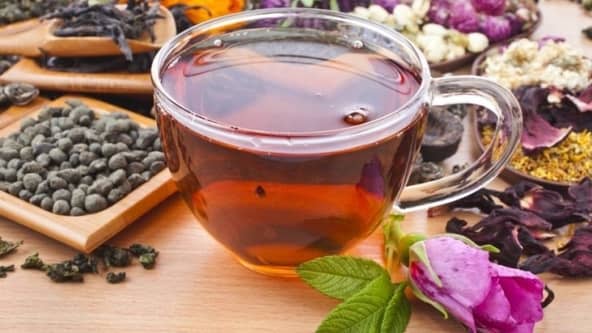 Further, it is available at Delhi Assam Emporium, Sancha Tea at Santushti Market, Sundar Nagar Market
20. Spices And Masalas
Finally, there is a long list of spices that are native to India. Spices are undoubtedly an integral part of Indian cooking. India's southwest coastal port known as Muziris, in Kerala, had established itself as a major spice trade centre from as early as 3000 BC. Kerala was the place traders and explorers wanted to reach, including Christopher Columbus, Vasco da Gama, and others. " Muziris disappeared, presumably because of a cataclysmic event, in 1341. However, the spice route and the spice trade in India were well established by then.
In other words, the readymade masalas made with the spices are popular in India. Further, the Madras curry powder, the chikan tikka masala, the butterchiken masala and fish masalas certainly add a distinct flavor to food.