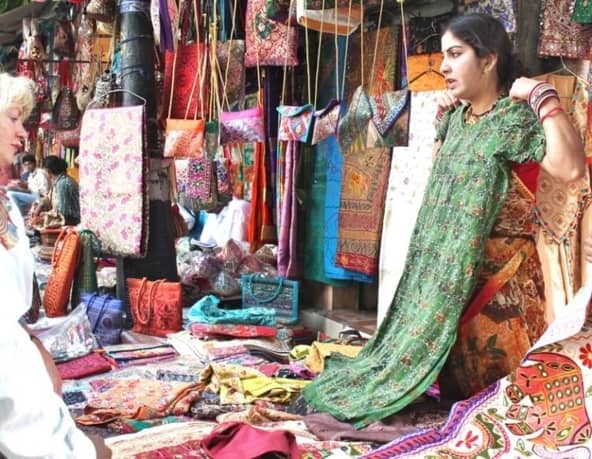 Top 10 Shopping Places In Delhi That You Can't Miss!
Guest Blogger
245 views
add comment
Glorious monuments and heritage sites, captivating museums and art galleries, bustling malls and markets, famous food places and lots more taking you back to the rich history of India. Well, that's Delhi for you—a vibrant multicultural city. Markets, in particular, are Delhi's lifeline which continuously attract travellers and explorers alike. Chandni Chowk, Central Market, Janpath, Karol Bagh and Sarojini Nagar are some of the popular shopping places in Delhi. They cater to varying budgets as well as tastes. Selling a huge array of items including handicrafts items, ethnic wear, bargain-worthy apparels, cosmetics, home decor, accessories, shoes, bags and more, Delhi markets offer literally something for everyone.
Shop to your heart's content at these 10 best shopping places in Delhi…
1.  Village Market in -Dilli Haat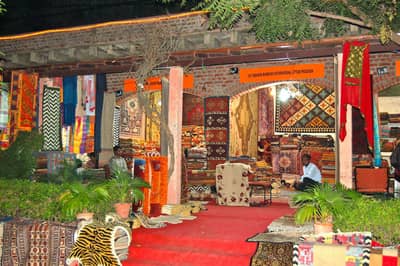 Dilli Haat is located in the heart of Delhi. It is an open-air market with all types of goods available for shopping. The range and variety of Dilli Haat are truly commendable. Also, there is a small nominal charge if you want to explore Dilli Haat, Rs 20 for adults and Rs 10 for kids.
Furthermore, Dilli Haat is considered as one of the best markets in Delhi when it comes to ambience, environment and products. From clothes to gadgets, and electronics to sanitary shops, you will find everything under one roof here. Being one of the popular tourist attractions, Dilli Haat also experiences heavy visitors throughout the year.
2. Palika Bazaar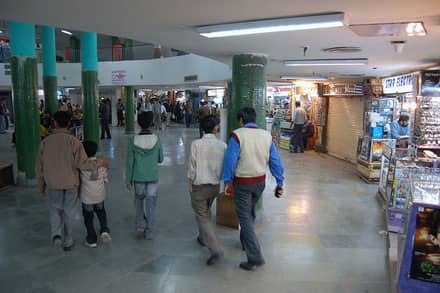 Palika Bazaar is one of the most important and visited markets in New Delhi. This market is located underneath the great Connaught palace. Palika Bazaar is very famous for quality goods at cheap rates.
You may also find similar products in Connaught Place but at higher prices. Moreover, Palika Bazar attracts various shoppers and tourists because of its economical offerings and the environment.
3. Janpath Market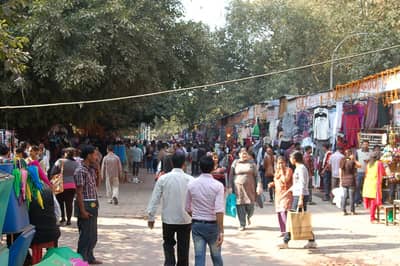 Janpath market is located near India Gate, one of the prominent landmarks in New Delhi. This market is very old and it is one of the most vibrant markets in Delhi.
What's more, the market is profoundly suitable for youngsters. It offers accessories and garments of the latest trend and fashion. The collective range of clothes of all types also makes this place a paradise for shoppers.
4. South Extension Market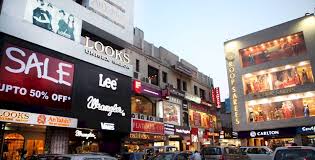 This market is located in the posh area of New Delhi. It is divided into two blocks, South Extension I and South Extension II. You can shop here for a wide range of bridal wear, fancy footwear and trendy accessories as well. The market also boasts of some of the biggest Indian and international brands' outlets.
5. Khan Market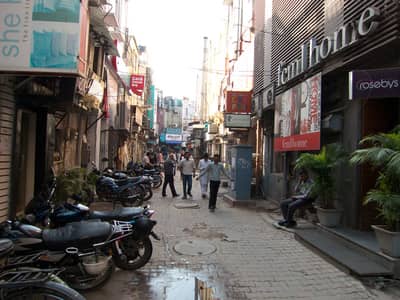 This market is unique when it comes to the history. Khan market derived its name from Abdul Jabbar Khan. The market is pretty expensive. Over and above that, it is one of the most prominent places in Delhi when it comes to quality shopping.
6. Karol Bagh Market
Karol Bagh is one of the most famous shopping places in Delhi. It is famous for its variety of offerings ranging from books, apparels, electronics and quite a lot of delicacies. This market is a sheer bliss for travellers and explorers. Once you come here, you might want to take home everything. Karol Bagh market attracts huge crowd throughout the day.
7. Chandni Chowk Market
Chandni Chowk is the lifeline of Delhi. The market is famous throughout India for its grand and promising offerings. There is no shortage of food here; you will never get tired of exploring exotic dishes in the narrow streets of Chandni Chowk. Chandni Chowk has an immense rich blend of history you may visit here and you may seek some salvation in the ancient streets of the market.
8.  Top shopping in Delhi -Sarojini Nagar Market
This market is quite famous among female shoppers. The market derives its name from Sarojini Naidu. This is certainly a great place for ethnic Indian shopping for women. The market is a great attraction for tourists and it remains crowded almost throughout the day.
9. Lajpat Nagar Market
Lajpat Nagar market, also known as Central Market, attracts huge ratio of female shoppers. It offers an eminent spot for shopping as the ambience and energy of the crowd is exuberant. If you are looking for some ethnic apparel shopping, then Lajpat Nagar market is surely a must visit for you. You will get a variety of outfits at an affordable range.
10.  Shopping in Delhi-Connaught Place Market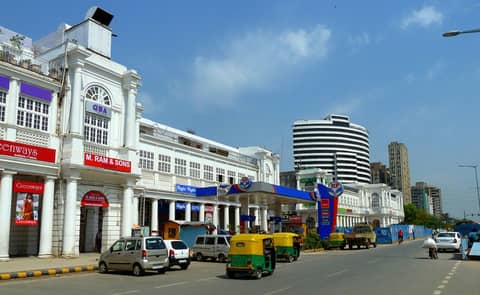 Connaught Place, often abbreviated as CP, was established by the British. The market is located in the posh area of New Delhi. It features premium showrooms of various international brands and outlets. Moreover, Connaught Place attracts a huge chunk of tourists and this place remains crowded throughout the day.
[Author Bio: Rohit is a traveller who believes in exploring the thrill of life.]
---
View our videos
SIGN UP FOR NEWSLETTER
Be the First to Know. Sign up to newsletter today