When we went shopping in Delhi about a decade or two earlier, we had to walk on open roads to approach a shopping market, dodging the motorists, the pedestrians, the hawkers and the urchins and brave the blaring horns and the pollution. Children and old people had to be carefully watched over so that they did not come to any physical harm from all of the above. Parking the cars on the roads was also not a very pleasant experience. It is only when we went abroad and stepped into a shopping mall that we understood what shopping in convenience actually meant and what a fun & pleasant experience shopping could be for the young & old alike.
In the last 10 years, there are several malls that have opened in every metropolitan city and in most towns in India.
And what exactly does a shopping mall offer? 
– a roof over our heads to shop in any weather condition and in comfortable surroundings
— an opportunity to shop for International brands
— a Shopping experience where we can compare products and prices in several shops before we purchase
— a transparent pricing mechanism where there is no bargaining involved
— an entertainment zone for children
—-movie Halls and bowling alley areas for adults.
— neat & clean multi cuisine restaurants
— neat & clean toilets
— comfortable Parking for cars and scooters
Top 5 reasons to visit the Ambience Mall Gurgaon
Western Wear- International brands at Ambience Mall, Gurgaon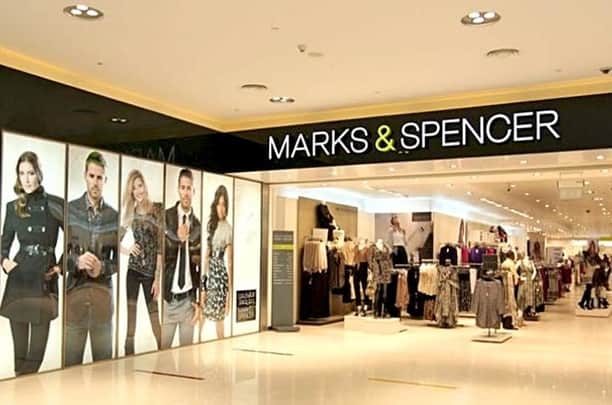 The Ambience Mall, Gurgaon offers a lot of international brands of western wear dresses under one roof. There is ZARA ,that is located close to the mall entrance , there is Marks& Spencers (M&S) just two shops away and there is H&M. Other apparel shops include Promod, Juicy Couture, Latin Quarters, Ritu Kumar(Label) & so on. There are multiple choices & multiple styles to choose from.
Zara
Zara is a stylish brand from Spain. So shop for jackets, tops, trousers, shoes and denim skirts. Zara has pointed shoes, which are ideal for evening wear.
Marks and Spencers
M&S, head quartered in the United Kingdom, also has all of the above categories of western wear dresses. They also stock a range on personal products that include face masks, moisturisers, body creams, hand creams, hand wash and scrubs. M & S has boots and soft & comfortable slip-ons.
H & M
The H&M shop, which is a Swedish company has a good selection of apparel at very reasonable prices.
These 3 shops offer a wide range of western wear dresses that are unmatched by other retail outlets in any shopping market in Delhi. We recommend you visit these 3 shops and select your western wear dresses.
Shoes and Bags in Ambience Mall, Gurgaon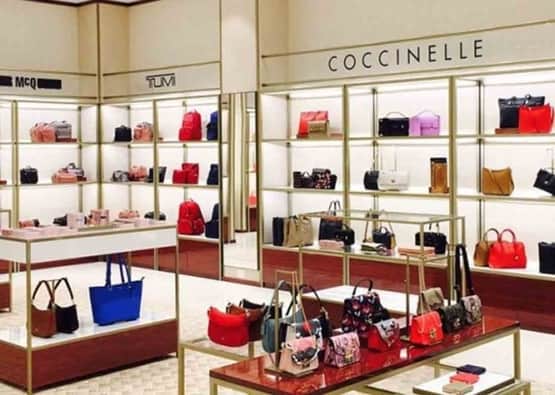 It has several stores from which to buy shoes & bags. They have Aldo, Charles& Keith, Steve Madden, Venus Steps & Clarks. There is also a Bata showroom for shoe lovers. Each has its distinct style Colourful pointed peep toes and stiletto heels, flats and sandals, boots in pink& blue & silver & gold and trendy canvas shoes are all available in these shops. Some stores such as Aldo stock accessories, such as caps and sunglasses and some jewellery too.
Since it is summer you can probably check the open sandals for comfortable footwear.
Make up -International Brands at Ambience Mall, Gurgaon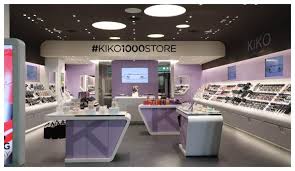 The Ambience Mall, Gurgaon has at least 6 stores that sell make up products. Sephora, MAC, Bobbi Brown, Kiko are but a few of the shops. Sephora is a multi brand shop for make up products & accessories, while Kiko is an Italian based brand for a range of cosmetics from moisturisers, CC creams, foundations, lipsticks, eye pencils and so on. It is very rare to find such a variety of international brands of makeup shops in a single shopping market in Delhi.
Go, girls, go and try and choose the best shades of lipsticks and foundations. Further more, the shops are always willing to assist you in trying on the makeup.
Dining Options in Ambience Mall, Gurgaon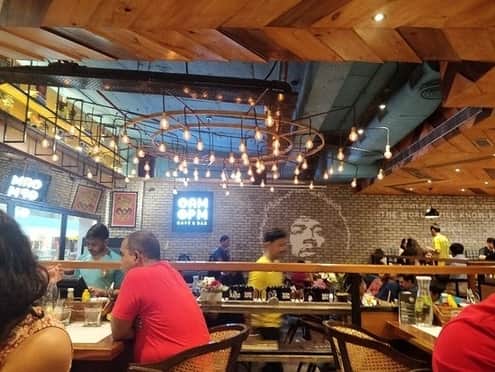 The Ambience Mall, Gurgaon has international dining options. Each of these restaurants boast some great food & great ambience. There is PizzaHut, KFC, Jamie's Pizzeria, Punjab Grill, Mamagoto, Zambar and a foodcourt that serves hot food at very reasonable prices. Mexican, Italian, Chinese, North Indian and South Indian cuisine are all available here. There are coffee shops and bakeries as well. The mall has a beer cafe too. We recommend that you walk around this floor and check all the restaurants before you decide where to eat.
Entertainment in Ambience Mall, Gurgaon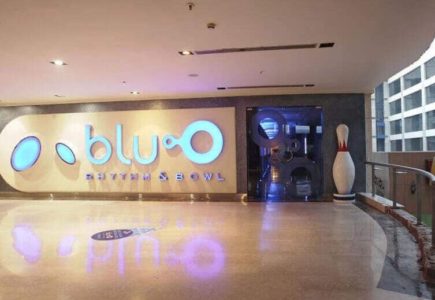 Did you ever think that you can skate in Delhi? Well that is a great opportunity for both young & old people. Apart from an ice skating ring, there is a bowling alley, several movie halls and an entertainment zone for kids. At last there is a way to escape the summer heat by getting into the skating ring.
Book your date with Ambience Mall Gurgaon right away.
Finally, we hope we have shared more than 8 reasons to visit Ambience Mall, Gurgaon.
Enjoy your visit and share your experiences with us.
Also Read: Top 10 Reasons to Visit Zara in Ambience Mall, Gurgaon