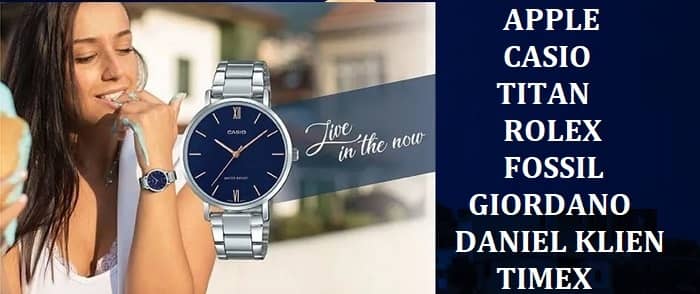 Time To Evolve: Top Watch Brands For Women In 2020
Monika Chauhan
488 views
add comment
Watch Brands for Women in 2020: With the ubiquity of smartphones in our daily life, one can easily keep track of time sans a timepiece. And yet, there is no denying that the watch is one of those popular fashion accessories that never goes out of style. Not to mention the elegance that comes with wearing a luxury watch. As a matter of fact, a perfect timepiece is all that you need to flaunt your style. In fact, it has become a cool gadget today tracking physical activity & sleep patterns too.
 Above all ,from classic shapes and statement pieces to a watch and bracelet hybrid, there is no dearth of watches to choose from. It is always a good idea to select a timepiece that syncs well with your outfit as well as personality. 
If you are planning to invest in a special timepiece that is  stylish  & cool, take a look at these top watch brands for women in 2020. And you certainly don't need to stick to just one…
Top Watch Brands for Women
 The latest Apple has recently unveiled its latest Apple watch that can check blood oxygen levels in as little as 15 seconds. In providing a timely assistance to the COVID scare, this is the latest offering from Apple. Cool, isn't it? Other features include hand washing detection and sleep tracking.
Further, it comes in several cool colours and faces. The memoji face is a jazzed up version and watch faces are shareable. Incidentally, there is also a "Family Setup for Watch' with monitoring and location control for youngsters.
Read all about it here: The Apple Watch Series 6 is official with blood oxygen monitoring and new colors
Titan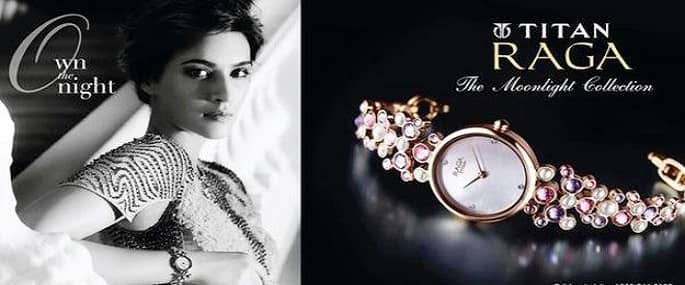 One of the most loved watch brands in India, Titan has grown to be the fifth largest integrated watch manufacturer in the world. Titan's timeless watches for women certainly add a splash of freshness to the daily wear. You just can't resist attractive chronographs and dials that give the modern feel.
If you are an SBI account holder, check out the latest collection of stylish timepieces from Titan. The brand recently teamed up with SBI to launch India's first contactless payment watch. All you need to do is to tap your Titan Pay watch on contactless payment point-of-sale (POS) machines and not worry about swiping or inserting your debit card to make your payments fast and hassle-free.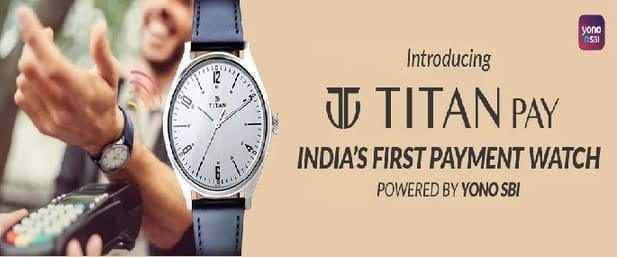 The journey of the Titan Company Limited (Titan) started with small but confident steps in 1984. The company launched as a joint venture between the TATA Group and Tamil Nadu Industrial Development Corporation (TIDCO). Today, Titan has made its mark in the watch and jewellery industry in India.
Buy at Titan 
Rolex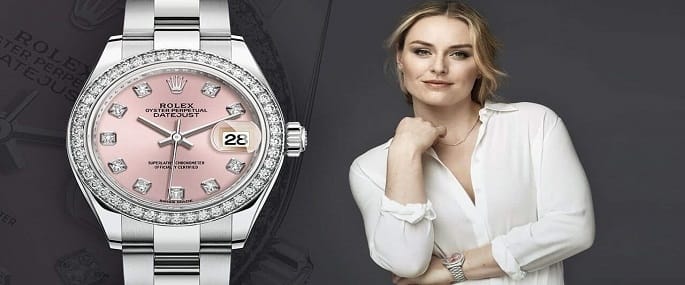 Here is a brand that combines style with technical precision and durability. Rolex, the well-known Swiss luxury watchmaker, offers watches in a variety of metals and finishes.
You can't go past a wide assortment of classic and professional watch models from this luxury brand.
You will surely fall in love with Rolex watches crafted with thoughtfully curated expertise. They are constantly enhanced and passed on from one generation to the next with great care.
Top Watch Brands for Women: Timex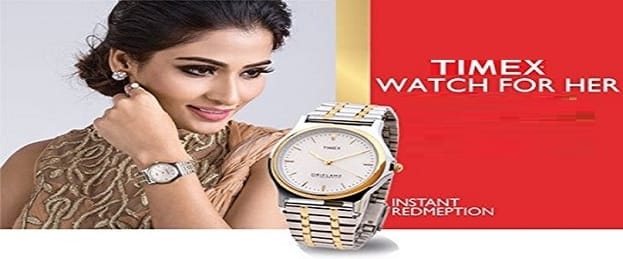 It's not so difficult to see why Timex is one of the leading watch brands in the world. With roots dating back to 1854 in Waterbury, Connecticut, Timex today is a proud manufacturer of innovative timepieces.
This popular brand is all about classic designs and exclusive pieces. The diverse collection includes luxury, digital, sports and wrist watches for men, women and kids.
From the first clock and wristwatch it produced through data integration, Timex Group continues to deliver unparalleled quality to global customers.
Casio
Casio Computer is a Japanese multinational consumer electronics and commercial electronics manufacturing company. The company is into manufacturing of various electronic products. But more than other products, Casio watches have been worn by generations of watch admirers all over the world.
The art of creating timeless timepieces makes Casio a highly reputed watchmaking company globally. For Casio, watches are not just time-telling objects for women. In fact, they are a combination of statement-piece and an item of jewellery. Hence, the most voguish patterns for watches for women make you crave for more.
The latest model of the GSQUAD range, the Casio G-Shock GBD-H1000, from Casio comes equipped with all the sensors you look forward to in a fitness watch. It features an optical heart rate sensor, barometer and even built-in GPS.
Buy at Casio India 
Top Watch Brands for Women: Fossil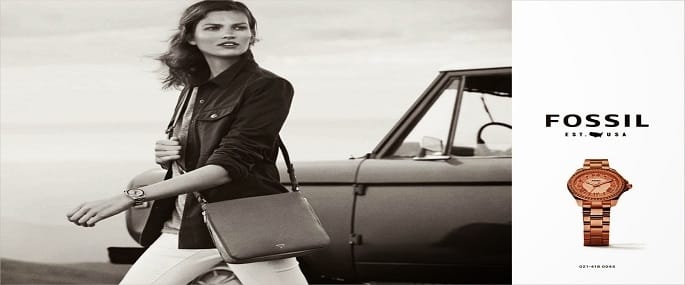 Fossil watches definitely sparkle with classic vintage style and innovation. Since its launch in 1984, the brand has created some of the most fashionable watches for women.
Each timepiece from the Fossil collection of watches is certainly a class apart. For instance, a gold-toned bracelet-style watch helps you create an elegant look with stone-studded details on the bezel and strap.
The brand is part of Fossil Group, a renowned American fashion brand. What began as a wholesale business is now a diverse portfolio of world-class brands, creating traditional watches, jewellery and small leather goods.
Gen 5 Smartwatch Julianna HR Blush Leather: The smartwatches from Fossil help you track your fitness goals, control your music, get social media notifications and text and phone call alerts all on your wrist. We particularly love the latest Gen 5 Smartwatch Julianna HR Blush Leather.
Powered by Google Wear OS, the smartwatch comes with a blush leather strap. It features speaker functionality, increased storage capacity and three smart, modes to extend, life for multiple days. It is compatible with iPhone and Android phones.
Giordano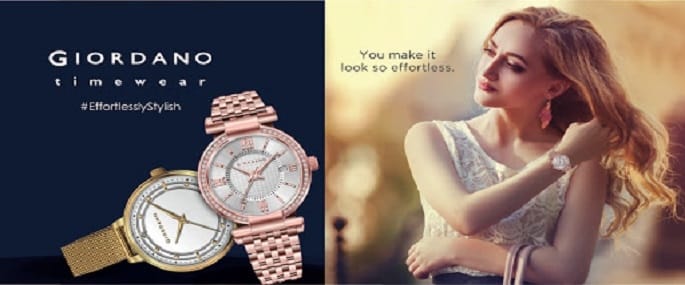 Now here are classic timepieces from Giordano which help you make a serious style statement. These watches are simply loved for their elegant designs.
The Giordano watches are available in a variety of exclusive designs for women. These include elegant metallic bands to broad leather strapped watches, watches with large dials to the ones embellished with gorgeous stones.
Established in 1981, Giordano International is a Hong Kong-based international retailer of men's, women's and children's apparel and accessories.
Buy at  Amazon 
Top Watch Brands for Women: Daniel Klein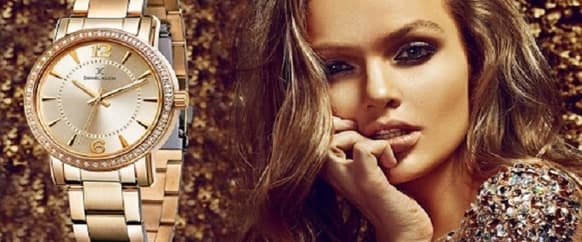 With sleek designs and unlimited colour options, Daniel Klein has something for every woman in its fabulous collection.
First launched in 1973, Daniel Klein meets consumers in more than 80 different countries with the motto "Fashion for Everyone". In the series of Exclusive, Premium, DKLN, Smart Watch, D-Kids, D-Two and Trendy, Daniel Klein attracts the attention of everyone. The collection surely offers high quality clubbed with a lightweight feel.
From classical to sports; not only with watches, women certainly love Daniel Klein for its sunglasses, wallets, bracelets and bags.
Daniel Klein
Go ahead and gift yourself a gorgeous timepiece that can compliment your outfit on special occasions. So which one is your next piece of wrist candy?
Buy Here in  Bangalore: Shoppers Stop
Chennai: Phoenix Mall, Express Avenue Mall
Delhi: Ambience Mall, Select City Walk Mall, Great India Place Mall
Mumbai: High Street Palladium Mall
Kolkata: Quest Mall
Jaipur: WTP Mall
Also Read: Top Shops for Watches & Clocks in Chennai
---
View our videos
SIGN UP FOR NEWSLETTER
Be the First to Know. Sign up to newsletter today