Did you know that the bustling and vibrant city of Mumbai, as you see it today, was once an industrial hub? Thanks in a large measure to its huge textile industry, which experienced a period of tremendous success in the 19th century. The city may not boast of the 130 textile mills today that were in existence then but the various Mumbai shopping markets continue to attract thousands of customers with colorful fabrics available at reasonable prices. Let us take you through the wholesale cloth markets in Mumbai where you could get the best fabrics as well as great deals.
1. Colaba Causeway or Colaba Market
Welcome to South Mumbai's popular shopping destination, which is sought after by locals and foreign travellers alike. The market has a great  choice  of garment shops for all shopaholics, beginning from tops, latest kurtis, palazzo pants, jeans, maxi dresses for women as well as t-shirts and shirts for men.
Moreover, this place also lets you step up your style quotient with bold and beautiful accessories like rings, earrings, trinkets, chains, neck pieces, bracelets, ethic clutch bags, fancy watches, trendy scarves and what not.
The market is mostly visited during evening hours. If you are not very comfortable in a crowded marketplace, it is  recommended that you plan your visit in the morning hours, which are relatively quiet. Did we mention  that the best-bargain-for-the-best-deal mantra works here?
Location: Navy Nagar, Colaba, Mumbai
When to visit: 11 am to 10 pm (Except Sundays)
Popular for: Jeans at wholesale prices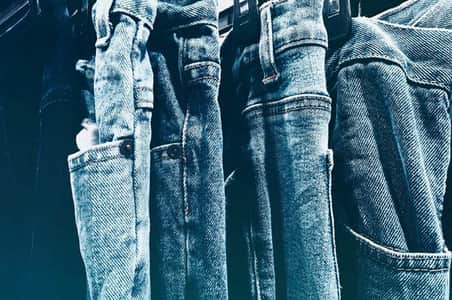 2. Bhuleshwar Market
Do you hear wedding bells? Well if you are in Mumbai and planning to go for some wedding shopping with your beau, we suggest heading over to Bhuleshwar Market. The shops here will charm you with their beautiful collection of ethnic outfits. Also, what pulls the crowd to this place is the plethora of traditional garments on display during the festival of Navratri. The market will definitely impress  you with its budget-friendly traditional Rajasthani dresses as well.
Location: BMC Market, Bhuleshwar Road, Marine Lines East, Panjrapole, Bhuleshwar
When to visit: 10 am to 9 pm (Except Sundays)
Popular for: Traditional Indian wears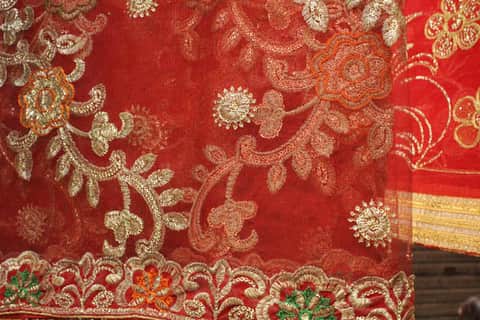 3. Mangaldas Market
Ready-made apparel or custom outfits? The choice is yours. The narrow lanes of Mangaldas Market in Mumbai are dotted with hundreds of garment and fabric shops which sell cotton, polyester, silk, suiting and shirting materials, blazers, sarees, and kurtas with intricate designs. A must-visit market for all occasions that require fabric purchasing in bulk .The fabrics are innovatively rolled up on display racks. This is  definitely worth a look .
Location: Lohar Chawl, Kalbadevi
When to visit: 11 am to 9 pm (Except Sundays)
Popular for: Unstitched cloth materials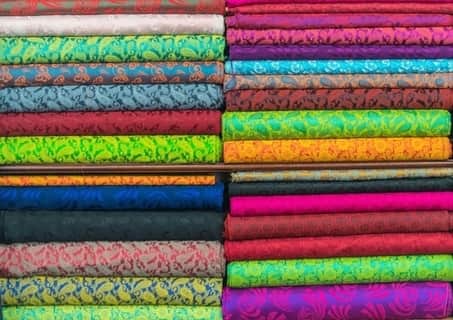 4. Linking Road
One of the major shopping  markets in the city is Linking Road  which is located in Bandra West – the trendiest of Mumbai's suburbs. The market offers a great mix of modern and traditional outfits . You will notice the street stalls are bracketed as per the type of goods they sell. Also, a treasure trove of clothes for your young ones is up for grabs here. If you are a denim aficionado, this is one of the must-go-to shopping destinations.
Location: Linking Road, Bandra West
When to visit: 10 am to 10 pm
Popular for: Traditional clothes and Denims
5. Mulji Jetha Market-Mumbai cloth market wholesale 
Mulji Jetha market or M.J. Market has gained enormous popularity as Asia's largest textile market. Located close to the famous Zaveri Bazaar, this place lets you pick your choicest fabrics in  a one-of-its-kind shopping experience. It also houses some unique and unusual fabrics which you will find pretty difficult to spot elsewhere. It is worth mentioning here that Dhirubhai Ambani used to purchase textiles in bulk from this market for the purpose of export. Interesting, isn't it?
Location: Near Zaveri Bazaar, Kalbadevi
When to visit: 11 am until night (except Sundays)
Popular for: Textiles and shawls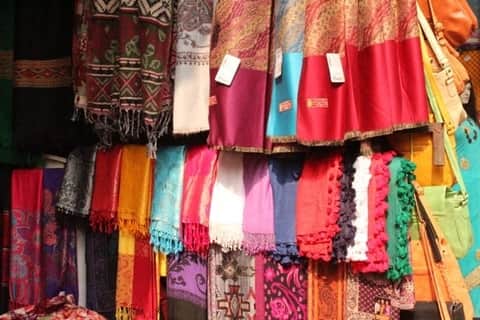 6. Hindmata Market
Better known as Dadar's saree market, Hindmata offers you a heavy discount if you buy items in bulk. This fabric paradise specializes in Indian wear and materials for sarees, lehengas, suits and sherwanis at wholesale rates. Visit this bustling market for its stunning readymade Punjabi dresses and its designer Bollywood replica sarees worn by famous actresses.
Location: Baba Saheb Ambedkar Marg, Dadar
When to visit: 10 am to 10 pm
Popular for: Sarees and dress materials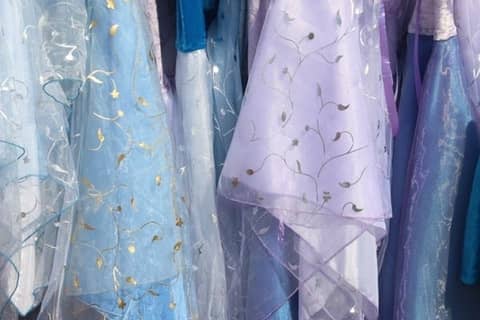 7. Gandhi Market
Located near King's Circle train station, this is a great place to shop for readymade garments as well as unstitched materials. The 200 shops here never fail to impress visitors with their rich collection of sarees, salwar kameez, dupattas, blazers, trousers and wedding dresses,  all at pocket-friendly rates. Buying vibrantly coloured fabrics in bulk will work out cheaper here. Moreover, affordable accessory and decorative household items are bound to leave you happy. Gandhi market is considered as one of the best Mumbai cloth market wholesale.
Location: Dr. Ambedkar Road, King's Circle
When to visit: 11 am to 8 pm (except Mondays)
Popular for: Readymade items, esp. Indian wear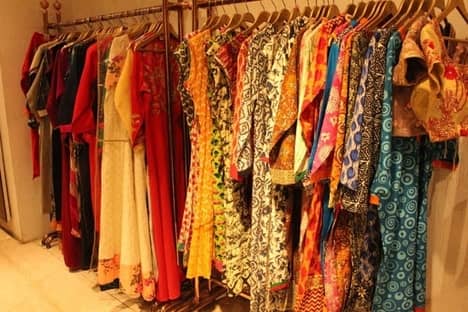 8. Fashion Street
Head over to Mumbai's Fashion Street to quench your fashion thirst for the latest trends in western outfits. With an array of over 400 shops, the vibrant flea market pulls in hordes of millennials and college goers, besides foreign tourists. A large amount  of export surplus, including denims, shirts and hats clubbed with designer brands, are   available at incredible prices are among the major attractions here. We suggest you bargain for the best deal and  also take time to relish some delicious street food .
Location: Mahatma Gandhi Road, Marine Lines
When to visit: 11 am to 9 pm
Popular for: Export garments and designer brands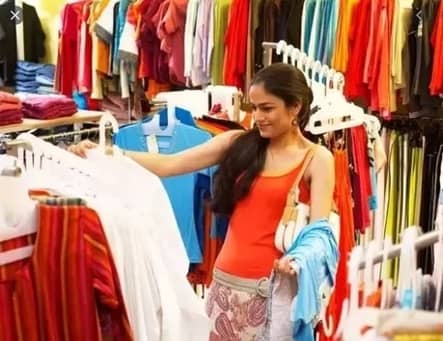 9. Hill Road/Elco Market
Packed with tiny street stalls and vendors, the Hill Road/Elco market in Mumbai reminds you of Janpath and Sarojini Nagar markets of Delhi. Ask any Delhiite and he/she will agree for sure. This market can be neatly categorised into three prominent areas, namely the Sona Shopping Centre, the Elco Market and the standalone shops. Vibrant scarves, shiny disco dresses, shoes, men's shirts and cotton, satin and lace fabrics, all make this wholesale readymade garment market a prominent name among fashion lovers.
Location: Hill Road, Bandra
When to visit: 11 am to 9 pm
Popular for: Branded cloth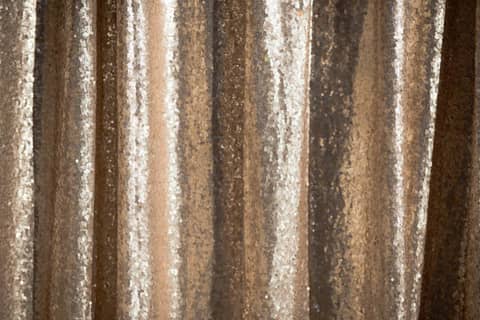 10. Lokhandwala Market
A perfect blend of traditional Indian and Western dresses at reasonable prices is what you will find at the bustling streets of  the Lokhandwala Market. This open-air cloth market draws shopaholics with its unmatchable collection of trendy outfits including men's T-shirts and shirts, kids clothing and Indian wears for ladies. Located at one of the largest residential areas of Mumbai, the shopping arena gets more lively during the peak season, holidays, and festivals.
Location: Andheri West
When to visit: 12 am to 10:30 pm
Popular for: Slogan Tees for Men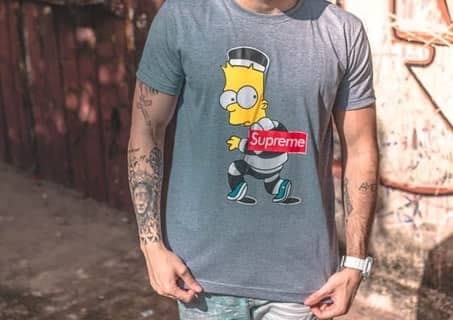 11. Irla Market- Mumbai Cloth market wholesale 
Close to Mumbai's Juhu Chowpatty beach, this market is popular with both men and women for its elegantly printed casual and formal outfits. Irla market features a chain of shops called Alfa Stores, offering an selection of clothes and accessories. You will also  find stores here that specialise in bridal attire. Fixed rates leave less room for bargaining so make up your mind accordingly.
Location: Vile Parle West, Near Juhu Chowpatty
When to visit: 10am to 10pm
Popular for: Casual outfits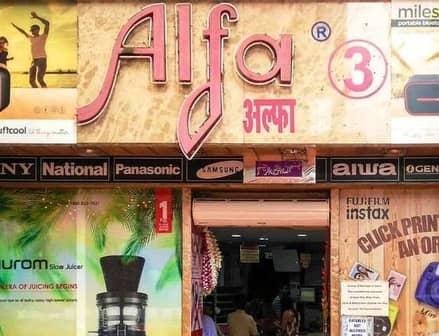 12. Natraj Market
Natraj Market is another wholesale market destination in the city where gorgeous kurtis, embroidered palazzo pants, sarees and party wears pave way for Mumbaikars to jazz up their wardrobe endlessly
.
Location: SV Road, Malad (West)
Timings: 11 am to 10 pm (except Thursdays)
Popular for: Kurtis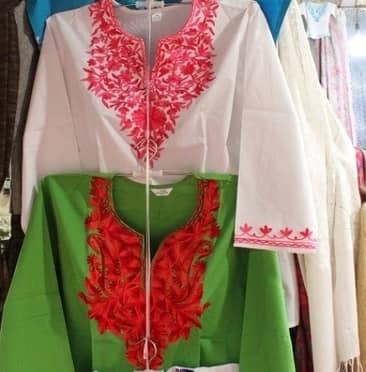 Read our other blogs here
 11 Eponymous silk sarees  from India 
10 Best salwar suits shop in Delhi