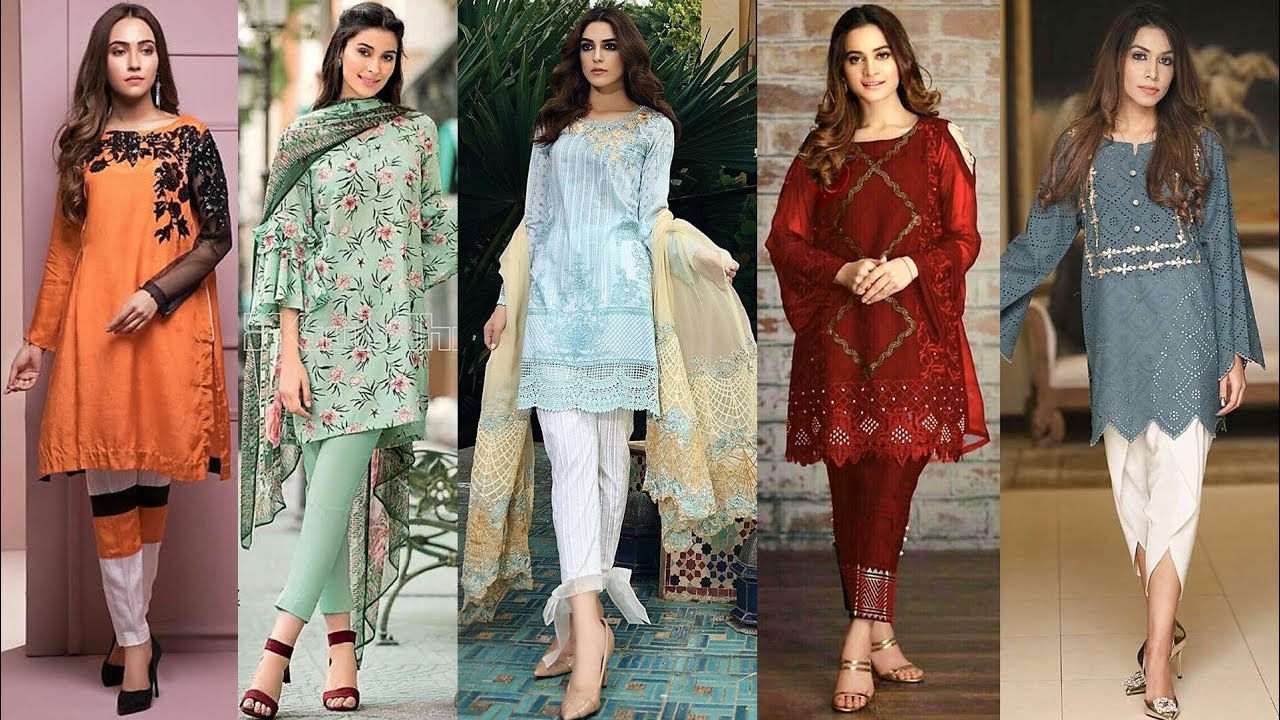 10 Best Salwar Kameez/ Salwar Suit shops in Delhi
Ananya Madhavan
17232 views
add comment
Shalwar Kameez, Salwar suits, Salwar Suit Punjabi suits, Churidar kurtis, ladies suits – the versions of the popular Indian ethnic garment for women & girls are limitless.
How did people from Afghanistan to Tamil Nadu in India adopt a similar type of clothing ? Isn't it an astonishing fact?
Origins of Salwar Kameez
The shalwar and kameez was introduced into South Asia after the arrival of Muslims in the north in the 13th century. ( Wiki) Shalwar kameez (also salwar kameez and less commonly shalwar qameez) is a traditional combination dress worn by women, and in some regions by men, in South Asia, and Central Asia.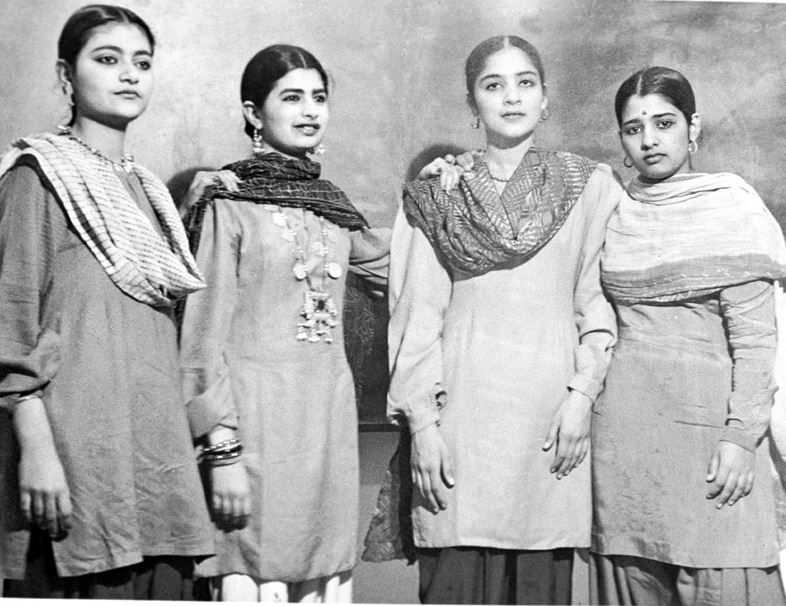 It is a combination of trousers(salwars) & a short or long tunic known as the kameez or kurti. Both men & women in countries such as  Afghanistan & Pakistan wear this dress. However in India, it is mostly young girls & women, who wear this dress. In the Punjabi community for instance, women always wear salwar kameez particularly in the rural areas.It is probably the influence of the Mughal culture that the salwar suit was adopted as a way of clothing in Punjab. They seldom wear sarees. It is however  interesting to note that in the last decade or so, the Southern States in India have also keenly adopted this form of clothing.  In other words, the rural women in South India for example, have tossed out the traditional skirt & blouse or saree and have adopted the salwar kameez as a comfortable alternative.
Popularity of Ladies Suit/ Salwar Kameez
It is not only the young girls and teenagers who are captivated  with  the idea of the  salwar kameez. Middle aged women & grand mothers, have  for all practical purposes, swapped their traditional sarees to embrace the  salwar kameez.
In fact, school uniforms today have embraced the salwar kameez for young ladies. Many Christian missionary schools all over  India  have switched  their uniforms from a skirt & blouse or a pinafore to the salwar kameez for young ladies in schools.
Salwar Kameez Dresses for the young & old
Is it because more women are entering the work force & find it easier to wear the salwar kameez rather than the cumbersome saree? The saree is today reserved for more formal occasions by many. The salwar kameez is the comfortable daily wear.
The popularity of Hindi films and the sartorial sensibilities of Hindi film heroines have also definitely played a major role in this transformation. It could be that women saw it as a form of emancipation from cultural & traditional dictums. The salwar kameez has become a kind of  national costume for Indians young & old. Further, the ethnic identity of  the women is submerged in her new avatar in so far as her dressing style is concerned. She could be a Gujarati girl from Gujarat a Malayali girl from Kerala or a Bengali girl from West Bengal. She has embraced the salwar kameez to be fashionable, modern& comfortable.
 Top 5 reasons for adopting the ladies salwar suit
Most comfortable garment. Even children find it very comfortable to wear it to school.
Easy to wear & easy to maintain as compared to a voluminous 6 yard saree.
It is a modest garment that covers  a person from neck to toe allowing for free movement without any restriction.
One can choose from innumerable salwar kameez styles.
One can mix & match, thus making it a versatile garment.
Salwar Suit Fabrics & styles
Fabrics for ladies suits-
The salwar kameez & the sarees are both Indian ethnic wear dresses. Elegant, graceful &colourful. The cultural & ethnic diversity of India has contributed immensely to a diverse range of home grown fabrics and embroidery patterns. The range of textiles available in India is simple stunning.Silk  fabrics range from  south  silk to silk from the east, Tussar silk, Chanderi silk, Banarasi silk and so on. In addition, there areKota fabrics,chiffon, georgette, cotton, silk cotton, Chanderi cotton,kora cotton & so on.The salwar kameez can be styled using any of these fabrics.
Work on Salwar Suits 
Embroidery work, pitta work, resham work, zardozi work, sequins work, gotta work, Kantha work and applique work for instance, can be done on the salwar suit to make it colourful & attractive.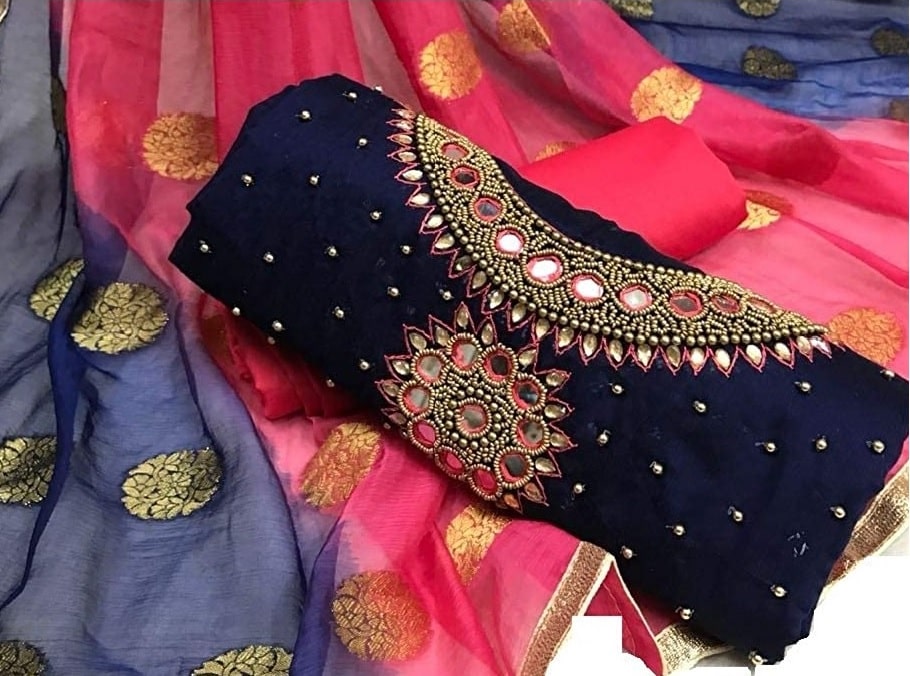 Styles for Salwar 
They can be  dhoti pants, tulip pants, cigarette pants, sharara, plazzo style, culottes  or churidar styles.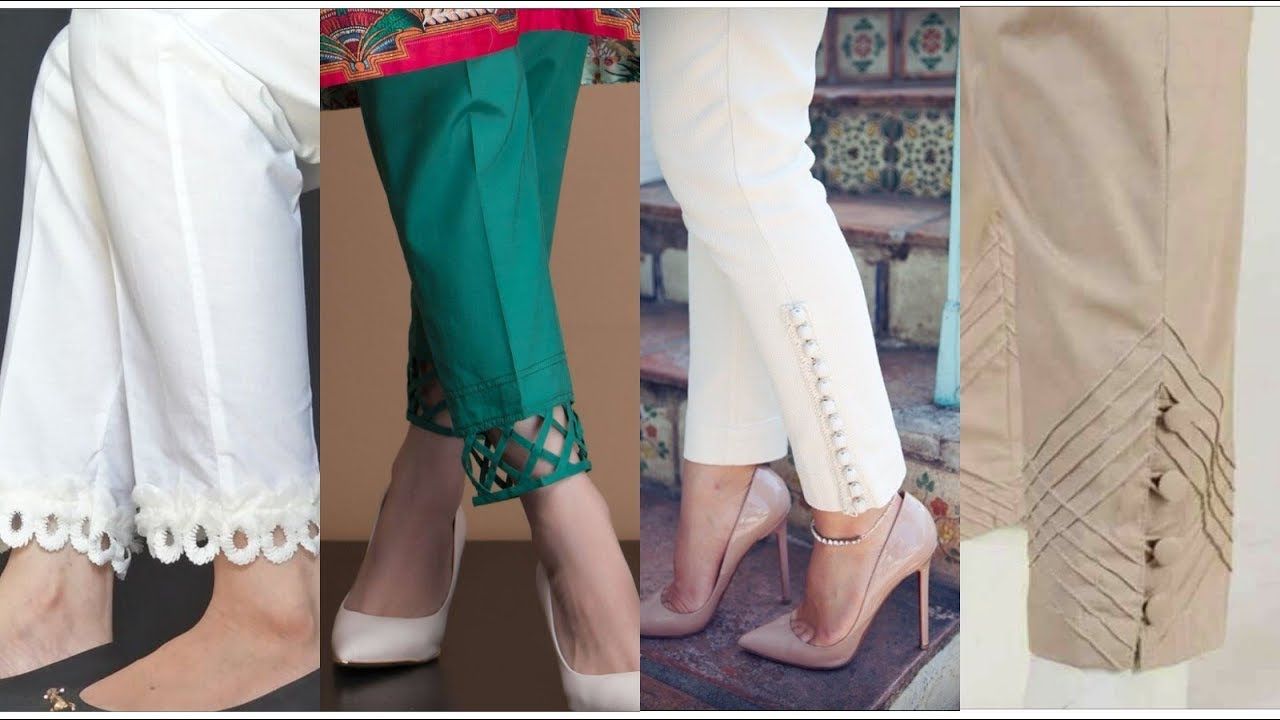 Styles for Kurtis
And the  kurtis can be – A line kurtis, Jacket style kurtis, collared kurtis,double layered kurtis , dhoti kurtis and so on .
In other words, the styles and designs can be plenty. Pairing the bottom,the salwar & the kurti,however needs a trained eye.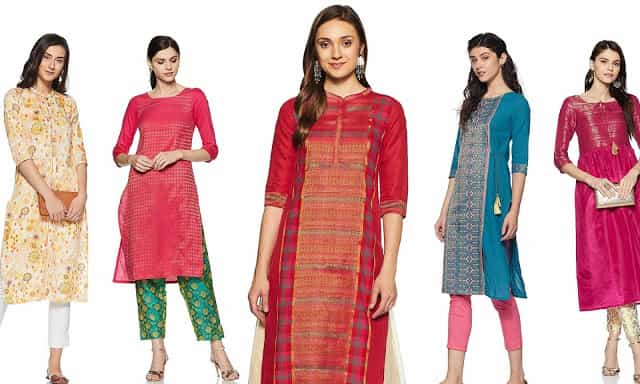 Best Shops for Salwar Kameez/Salwar Suit in Delhi 
We have listed out the top 8  ready made Ladies Suit markets in Delhi. We have picked out the shops in each of the markets  to make things easier. In the first part of this series, we have picked out some of the best shops for casual & semi causal  salwar suits. Heavy and bridal wear suits shops are not included in this list.
Anokhi is one of the best shops in Khan Market. Anokhi dresses are mostly in soft flowy cottons.The Jaipur style of block printed pastels  dominate the salwar sets available here. While one would not call them vibrant, they are colourful ,simple, soft & elegant dresses.They also stock skirts, jackets ,stoles. The brand is extremely popular in India. The dresses are known for the high quality standards .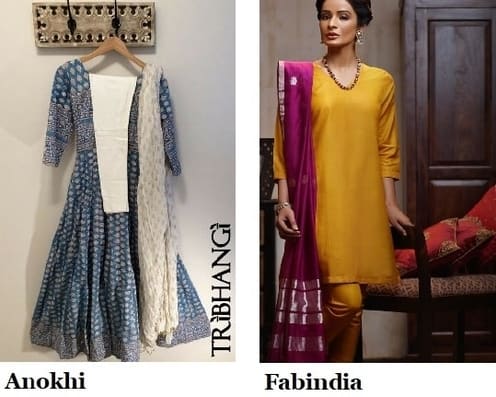 Fab India is another major shop in Khan Market for salwar suits. They have a fantastic  range for salwars kameez sets . They come in cotton,silk, chanderi, tussar, khadi cotton, banarsi silk, and more. All natural fibres.  Further, they come with prints, ,slim, delicate gold work and  minimalistic embroidery work.The have an assortment of styles and selections. They stock, plzzo pants, salwars, churidars and dhoti pants. In addition, one can find short & long tunics in multiple designs & styles.Then there is  the  dupatta or odni, that is available in multitude of colours & fabrics. You can opt to mix & match the salwars & kurtis if you wish to. If you want a simple, elegant, no frills salwar kameez for office wear & party wear, Fab India is the store to visit.
This is yet another shop that stocks Rajasthani cotton salwar suits. Soma works in the villages of Rajasthan to create beautiful soft furnishings and salwar suits. They have block printed cotton salwar sets in pleasing prints and colours. In addition, they stock ready to wear sets and separates where one can try out mixing & matching the pieces. Kurtis, salwars, dupattas and skirts are all available in this store.

Delhi has the privilege of hosting the State emporia in Baba Khadak Singh Marg. They are  State Government owned shops.Indian States have an incredible variety of textiles, handicrafts & jewellery , They promote their best products through these shops. For instance in the Kashmir Emporium,one will find the  salwar sets and kurtis with the typical Kashmiri designs  in wool ,chain stitches, special cchikankari work from Lucknow, Chanderi salwar suits in Madhy Pradesh Emporium, the block printed cotton from Baguru village in Rajasthani Emporium, Gujarati mirrorworked salwar suits in the Gurjari Emporium & so on.
Kilol- Kilol- is a beautiful shop for salwar sets & sarees in the GK N Block Market. Similar to Anokhi, Kilol is a Jaipur origin shop. Block prints in cotton fabrics is shades of pink, red, green& blue dominate their rich collection. Subtle & soothing salwar suits are very attractive.In addition ,one can shop for sarees & home furnishings too.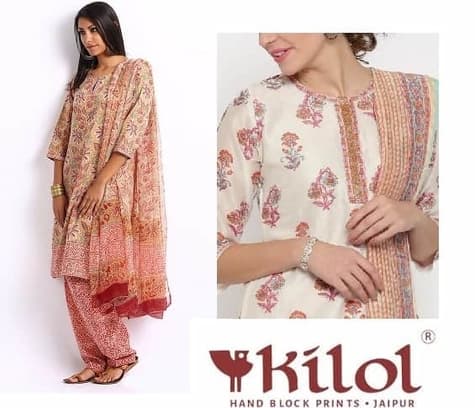 Lajpat Nagar Market is a paradise for shoppers looking for salwar kameez. One can buy salwar kameez pieces in an entire street known as the Salwar Lane. They stock ready to wear salwar and ready to stitch salwars  in a variety of fabrics. There are at least 10 -15 small shops for salwar suits. The prices are very attractive and one can bargain. You can buy salwar suits for as little as Rs600/piece.These are  street shops and you will get value for money with  your purchases. However, Lajpat Nagar Market is always crowded.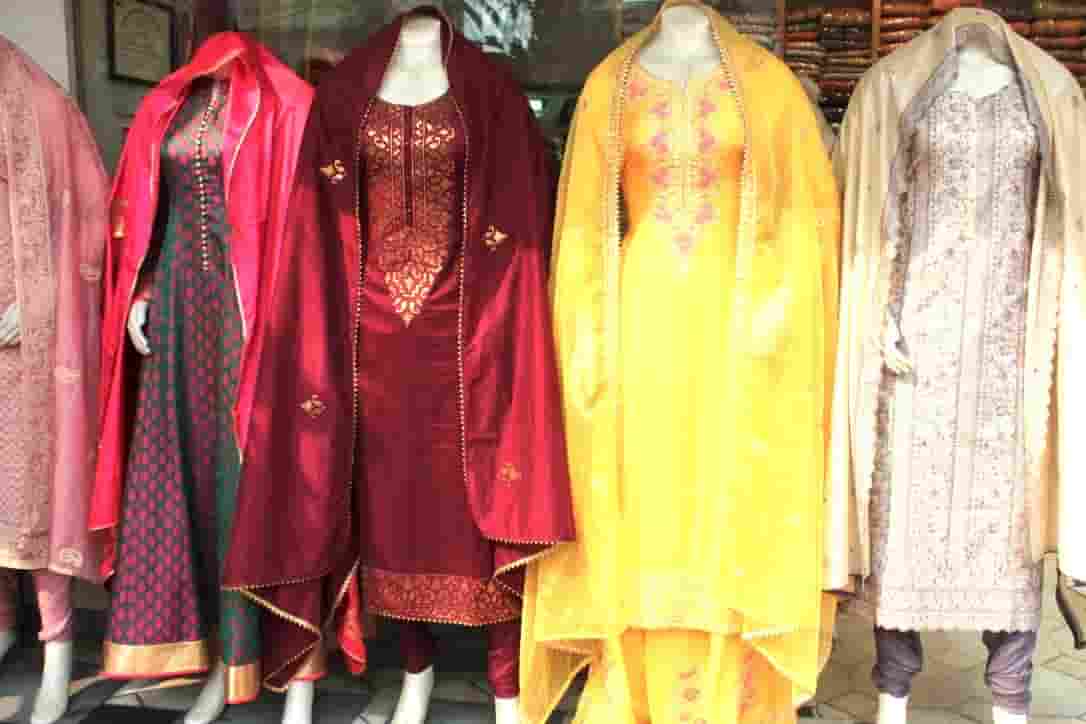 BIBA:- Biba is a retail shop in the main road in Lajpat Nagar. It is a well-established name for Indian ethnic wear dresses.This brand has  multiple outlets in several Indian cities. There have both simple & dressy salwar kameez sets ,churidar sets & lehenga sets. While one would not necessarily classify the dresses as work wear, they are ideal as light party wear dresses. The dresses are bright and cheerful. They also stock dresses for children.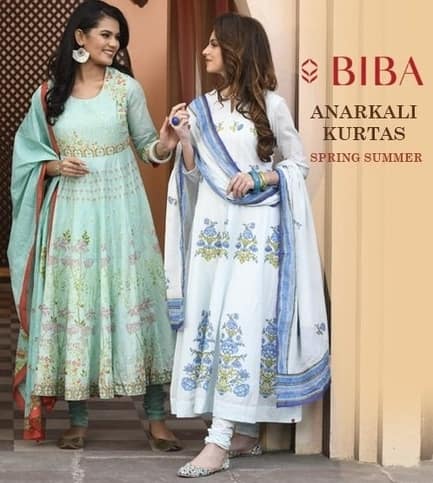 PantaloonsThe Pantaloons store in South Extension Market stocks a range of simple & pretty salwar sets. They stock both casual and formal salwar suits. Several designer brands find shelf space in this shop. Hence the choice is wide and styles are varied. The entire ground floor is dedicated to salwar suits. The other big benefit is that the store is a multi product one. For example, in addition to dresses,you can pick up light jewellery, bags & sandals as well. Frontier Raas in a very big shop for bridal dresses. One can also buy suit pieces here.

This market is one of the original Markets in Delhi. Hence, there are a number of shops in this Delhi Market. Ajmal Khan Road is the main shopping area here. you can find all the branded shops such as Meena Bazar, Frontier Raas, Pantaloons , Bombay Selections ,Frontier Bazar and several other shops in this lane. Further, Ajmal Khan Road in  Karol Bagh Market has been made pedestrian friendly. Hence ,it is a pleasure to shop here.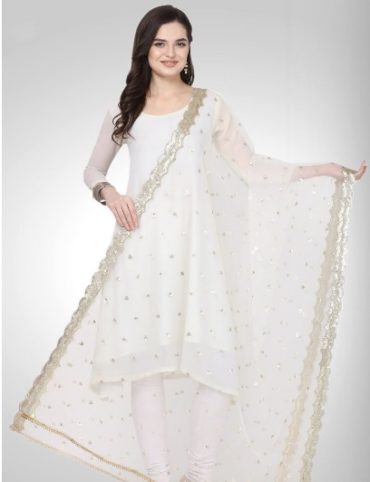 This is an open air  market near the South Extension Market. This is one of the most popular markets for Indian ethnic wear dresses. For instance, salwar kameez and kurtis from several Indian States are available here. Kashmiri chain stitch kurtis in wool, chikankari kurtis from Lucknow, tussar salwar suits from West Bengal are all available in this market. In addition, one can  shop for carpets, dhurries, fashion jewellery, handicrafts & furnishings. In addition, you can enjoy a simple meal  representative  of each Indian State in the open air. Above all, it has a village kind of atmosphere.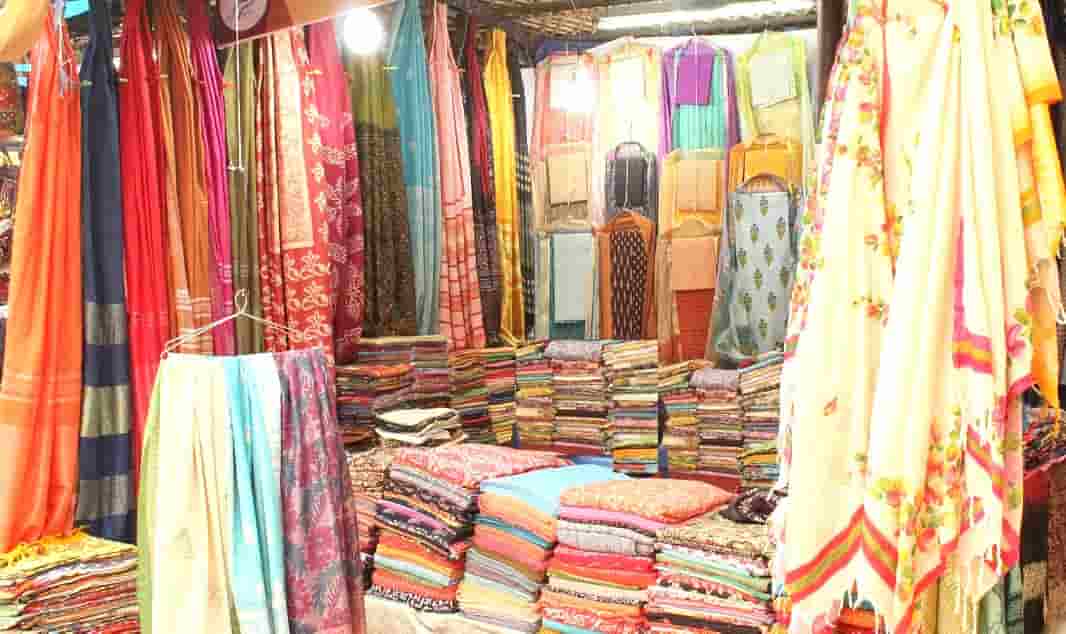 We wish you a pleasant shopping experience. Do write back if you need any assistance or drop us a line in the comment section .
Read our Other Blogs on Kurtis and Pants
---
View our videos
SIGN UP FOR NEWSLETTER
Be the First to Know. Sign up to newsletter today