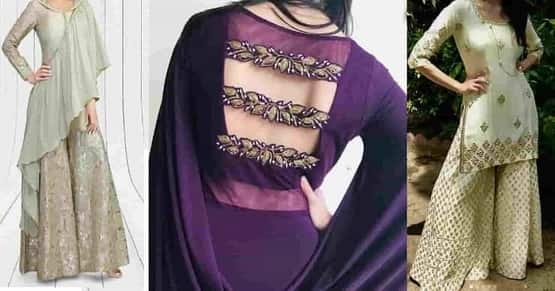 5 Fashionable PARTY WEAR Dresses
Nov 08, 2020
Jyoti
1801 views
add comment
 Shopkhoj picks up  5 BEST PARTY WEAR DRESSES for girls /women
The Covid pandemic has surely dented all our spirits. The social distancing norms have prevented us from meeting large groups of friends and families too. There have been no grand wedding celebrations either. Travelling on vacations is also non-existent. However, let us put the pandemic out of our mind for a while. Let us be grateful for all the good things in life and celebrate life at this time and pick up beautiful Party wear dresses for girls . Slowly but surely, things are opening up.
Let us celebrate with friends and families via digital platforms.
What better way to celebrate than be dressed in smart fashionable outfits?  Even if we are not able to go out for celebrations, let us DRESS UP smartly. Even if it is a birthday ,engagement or anniversary,  it is a celebration of life. It is a community celebration in 2020 with family & friends. Everyone does celebrate at home. And dressing up is surely a mood enhancer.
Dhoti Pants -Party Wear Dresses for girls 
Be the party stopper & show off your gorgeous dhoti pants even if it is  on a Zoom party. The dhoti pants come in a single layer with a short top. This is not a complete dhoti style dress. The dhoti is attached to the pant.  The slits at the back & the front bring out the chic & stylish element.
 The short top emphasises the bold design. The flowery pattern adds the delicate touch to the stain fabric. It is comfortable to wear it and it looks very modern as well. You can pair it with heavy bracelets and matching earrings. There will be no need to add a necklace or chain. The work around the neck is good enough to accentuate it. However, if you wish, one can add coloured beads or gemstones. A long sling bag or clutch can be an add on.
Layered Dhoti-PARTY WEAR DRESSES for GIRLS
This is a one-piece bottom wear with a voluminous dhoti. The layers in the dhoti add a rich look to the whole  garment. The light tan colour  highlights the dhoti pleats . It is a kind of A line and straight  fit  garment. The stylish element is the slit  in the front  and  back of the dhoti. It is plain at the bottom & the attached top is embroidered with flowers. It is dramatic in that sense.
Match it with anklets/ payal, bangles and earrings. The anklets /payal will add an ethnic touch to this outfit. This will go well with heels. Finally, accessorize with a clutch bag.
Sharara & Asymmetrical KURTI
The third dress  that we have picked is the sharara with an asymmetrical kurti. The sharara is a printed and embroidered one. The short top or the asymmetrical kurti will add a twist to the normal sharara. For instance, the asymmetrical kurti styles are many and can accentuate the bottom wear, be it a  sharara or the churidar. One can have a sharara with borders or cigarette pants or tulip pants with buttons as the bottom wear. The kurti  can be of varying lengths or one sided.
 PLAZZO PANT & JACKET- Party Wear Dresses for women
The next  choice is a palazzo pant with a short top and jacket. Today, both long tops/kurtis and short tops/kurtis are in fashion. What makes this style unique is the long  jacket. For instance, the top and bottom can be simple in any neutral colour in monotone. The jacket can match the mood & the occasion.
 Above all,  a jacket made with a lace fabric  will be light weight and ideal for day or evening wear. However, a festive jacket in banarsi silk fabric  will be a wedding wear. You can also find something in between the simple jacket & the heavy  banarsi or embellished  jacket.
 For instance ,a georgette jacket with little embroidery all along the borders will look absolutely gorgeous. Match it with long strings of beads or pearls . You will turn out to be effortlessly stylish.
INDO WESTERN GOWN -PARTY WEAR DRESS for women
Finally, our last pick is the gorgeous Indo western gown. The gown is a full length garment . Indian designers have adopted it to be an  Indo ethnic garment. Again, the choice of fabric and the work done on it  can be  significant and distinct.  They are also known as Maxi dresses when you search online. Simple day wear maxi dresses are available in Amazon & Flipkart too. They are of course simple every daystyles  as well. Well, if it is a summer afternoon party, a simple maxi dress with off shoulder style or cape sleeves will look magical.
If one is interested in a more formal & festive Indo ethnic gown there are several designer and store options available. There are plain gowns and gowns with work on the bodice, with puff sleeves and billowy gowns  with zardozi work and cut away sleeves.
One does not need much jewellery with this type of heavy  gown.
Check out the boutique  mentioned below , if you would like to customize any of these dresses.
Shalini Kakkar Designs
---
View our videos
SIGN UP FOR NEWSLETTER
Be the First to Know. Sign up to newsletter today