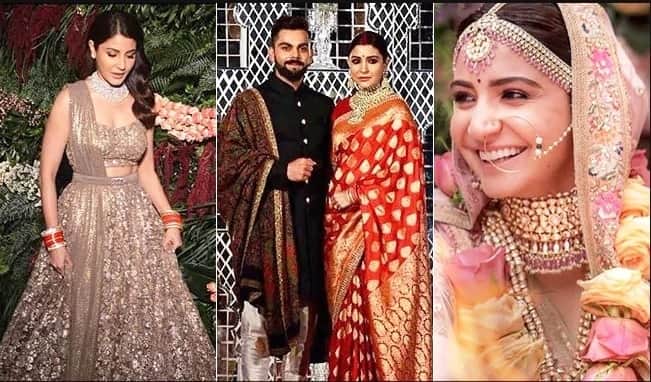 Guide To Wedding Shopping In Delhi's South Ex Market
Monika Chauhan
3613 views
add comment
With the wedding bells ringing louder, it's time to go shopping for the latest Bridal lehengas in Delhi. If you are looking to elevate your ethnic game with a designer bridal lehenga or a bridal saree in Delhi, you need a place where you can leisurely browse through to find your dream bridal outfit. Wondering where you should shop from? Certainly, you can't trust any bridal store to pick the most important attire of your life. Shopkhoj.com did a recce of the top bridal wear stores in South Extension (South Ex), one of the most popular markets of Delhi. After weeks of research, here we bring you the most extensive list of top stores for wedding shopping in this upscale market. You are sure to find gorgeous bridal wear & accessories for every wedding function at these stores.
Wedding Shopping: A Quick Glance At Top Shops Covered In The Blog
Best Bridal Shops In South Ex: Ushnak Mal Mool Chand, UM Mool Chand, Frontier Raas, Meena Bazaar, Ritu Kumar, Nalli Silks
Top 5 Gold & Diamond Jewellery Shops In South Ex: Tanishq, Orra, Khanna Jewellers, Kalyan Jewellers, Malabar Gold & Diamond
Top 4 Bridal Shoe & Handbag Stores in South Ex: Venus Steps, Kala Niketan, Metro Shoes, Regal Shoes Inc.5
Wedding Shopping: Top 7 Stores In South Ex That Offer Gorgeous Bridal Wear
She is individualistic, she is bold and she is a risk-taker too. Those hackneyed outfits don't define the sensibility and personality of the millennial Indian bride. The heaviest outfit in the store is certainly not for her. Craving a more signature style, the modern bride wants her wedding ensemble to be high on comfort as well as style. Moreover, the perfect wedding trousseau for the millennial bride is the one that spells 'Me' loud and clear.
Shopkhoj.com rounds up the best bridal wear shops in Delhi's popular South Extension market. These shops definitely offer outfits that combine individuality and tradition with a pinch of elegance and style.
1. Ushnak Mal Mool Chand
When it comes to choosing the most important attire of your life, it's natural to have every confidence in someone who has been an expert for generations. Founded almost 200 years ago, the label Ushnakmal Mool Chand is today synonymous with haute couture. The bridal collection at their South Ex store is certainly worth every bit of your time and money. They boast of a scintillating collection of lehengas and sarees for the modern bride in varied cuts and silhouettes.
What makes their bridal wear awesome is the use of rich embroidery coupled with rich detailing and beautiful colours. Fuchsia the millennial bride is the one that spells 'Me' loud and clear. Pinks, reds and oranges and other flame colours are for the traditional.
Moreover, they offer a refreshing change for trousseau pieces in pastels and aqua tones on a range of fabrics. These include georgettes, chiffons, satins, satin crepes, shimmering georgette, chantlier's laces, self crepes, tulle', nets, tissues and traditional weaves.
Ushnakmal Mool Chand gives you many options to choose for your wedding shopping. They stock chic indo-western, haute saris, mermaid and fish-cut lehengas, shararas, ghararas and farshi lehengas with hyderabadi dupattas. Also on stock are rich banarasi georgette lehengas in white colours. These can be dyed to the desired colours.
The bridal wear range starts from Rs 30,000 above.
2. Get A Customised Lehenga at UM Mool Chand (India Emporium)
If you are looking for exclusive bridal lehengas, it's time to head straight to this small store in the SouthEx market. Although UM Mool Chand is a treasure trove for wedding wear, you also have the option to get your dream attire customised at this store. For a rich experience, we recommend you to visit this South Ex store and tell them what exactly you are looking out for. With the perfect outfit, they will surely help you nail the perfect looks you imagined for your wedding day.
Popularly known as UM Mool Chand, the store caters to the needs of the contemporary women who are very traditional at heart.
The store deals in wedding wear as well as all traditional wear for women. UM Mool Chand crafts a heavily embellished range of bridal lehengas that come with a luxurious vibe.
Featuring a variety of patterns, cuts and designs, their bridal collection will surely make your D-day even more special and memorable. Further, It also offers sophisticated sarees, readymade suits and dress materials.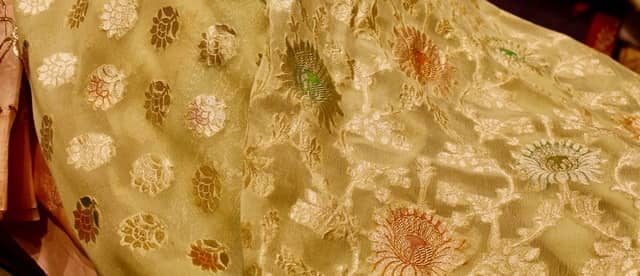 Craft a salwar suit around a gorgeous Dupatta
UM Mool Chand also houses an extensive range of dupattas for the brides-to-be. Featuring coveted designs, these drapes definitely provide the required panache to personalised bridal trousseau shopping.
The bridal wear range starts from 25,000 and goes up to about 5 lakhs.
3. Frontier Raas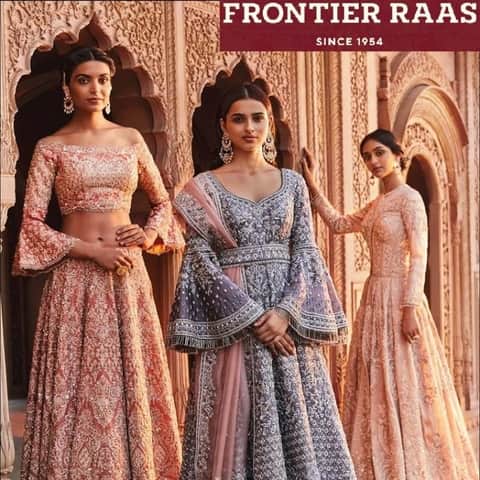 You are bound to come across young brides trying out bridal lehengas any time you walk into the store. The range of bridal lehengas available here will surely keep you mesmerised and awestruck. From elegant pastels to the more traditional reds and maroons, they have it all. While some come with simple embroidery, others are embellished with exquisite zardozi. The team of internal designers certainly does a superb job with the wedding lehengas.
If you are looking for the bridal ensemble of your dreams, you certainly can't miss this store in South Ex. Frontier Raas is the ultimate store for exquisite wedding lehengas for your special day. The store is divided into 4 floors. It offers a massive range of gorgeous bridal lehengas, contemporary gowns and sarees, ready-to-wear churidar sets and more.
From the very moment you step inside the store, the wide collection is sure to attract your attention. We particularly like their range for bedazzling motifs, elegance and intricate elements.
Be it cocktail, mehendi, or any of those special occasions, you are sure to love the bridal wear at this store. The selection not only embodies sophisticated concepts but also delivers contemporary silhouettes to help you create eternal memories. Not only the bride, they have less expensive dresses for the bride's family too.
Moreover, Frontier Raas boasts of refined silk sarees handpicked from all over India. These include Ikat, Poochampalli, Kanjeevaram and Banarasi, among others. The range showcases the cultural expertise of Indian craftsmen.
In addition, they also stock a range of imitation jewellery pieces that you can pick up to match your wedding wear.
The bridal wear range starts from 80,000 and goes up to about 4 lakhs.
4. Meena Bazaar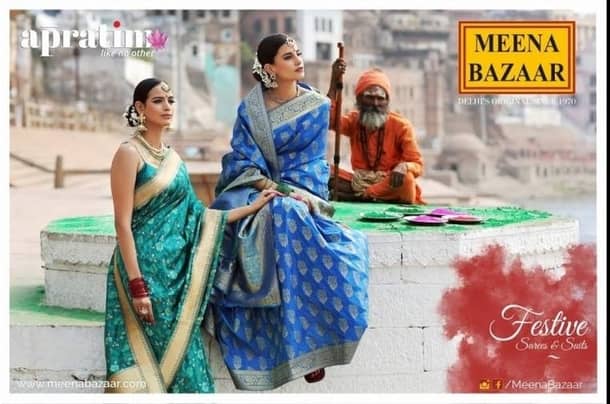 This wedding season, let Meena Bazaar sort all your wedding shopping woes. Not many people know that the brand started as a small saree shop in Chandini Chowk, Delhi in the year 1970. With almost 5 decades of history in the Indian apparel market for women, the brand now boasts of 75+ retail outlets globally.
The lehengas are colourful with rich embroidery and very reasonably priced as compared to some other stores in the market. If you want to pick the quintessential Indian drape, that is saree, for your wedding day, do browse through the beautiful range of traditional bridal wear at Meena Bazaar. You will certainly like their georgette saree with zari work, shimmer saree embellished with swarovski, silk zari woven saree, as well as crepe saree.
The collection at Meena Bazaar is especially loved for the hand embroidered thread work called Gotta Patti. Be it stunning sarees or lehengas, you will find each piece to be crafted with fine attention to details. Moreover, exquisite details like intricate embroidery and the best fabrics are sure to add glitz to your special day.
At their South Ex store, you may also shop for gorgeous suits, anarkalis, kurtis, dress materials, gowns and shawls. The evergreen ethnic Indian wear at Meena Bazaar could as well be accessorized with costume jewelry and bags available at the store. Be it a wedding, party or trousseau shopping, there's something here for every occasion at great prices too.
The average bridal wear range falls in the Rs 18,000-30,000 price bracket.
5. Ritu Kumar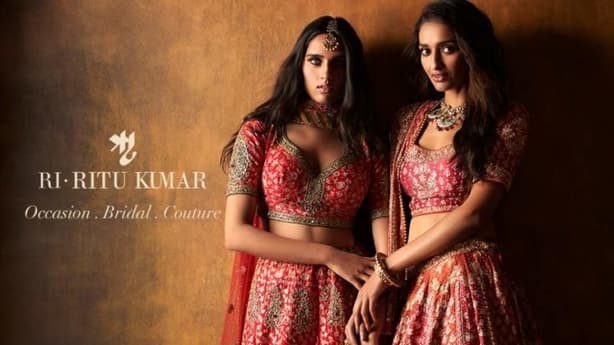 One of the most popular designer bridal wear brands in India, Ritu Kumar is known for  distinctive use of colors, quality of fabrics, and the use of gloriously rich Indian embroidery. No wonder almost every Indian bride dreams of draping a Ritu Kumar saree or lehenga on her special day! Interestingly, Ritu Kumar is the first woman to kick off the 'boutique' culture in India with the launch of her first store in 1960s in Delhi.
Their South Extension II store offers exclusively designed bridal lehengas in pretty pink, sky blue and emerald. We certainly recommend you to pick one of Ritu Kumar's creations for its elegance and innovative use of traditional craft. Moreover, the collection reflects the rich prints and embroidery heritage of India.
Additionally, you can find designer wear sarees in unusual colours with zardozi work.
The bridal wear lehenga range starts from Rs 1,00,000 above.
6. Nalli Silks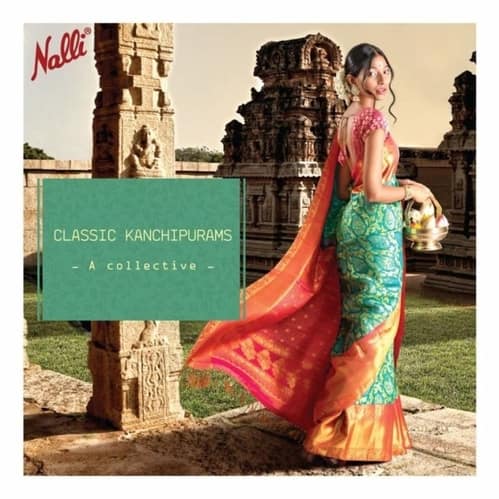 Synonymous with pure silk and Kanchipuram sarees since 1928, Nalli Silks certainly needs no introduction in the Indian saree industry. This is one of the trusted stores to go shopping for bridal wear Kanjivaram silk sarees. The family-run brand is not only popular for its exquisite traditional silks but also crepes, chiffons and georgette sarees.
For the uninitiated, Nalli Silks opened their first store in 1928 in the city of Chennai. The iconic shop in T.Nagar is situated on three floors and stocks nearly 20 distinct varieties of sarees. It is rather quaint to walk into a store that is 90 years old. There is a good selection of traditional bridal wear sarees.
Over the years, Nalli has broadened its focus from being a well-known saree-retailer to one of the most trusted names in fabrics, apparel, and home furnishings.
At this South Ex store, you will find different varieties of sarees and dress materials at the ground and the first floor, respectively. Moreover, Silk and brocade material for blouses, readymade salwar suits and unstitched fabric for suits are available. If you are looking for the latest Kanjivaram silks for wedding wear, you have to head straight to the ground floor.
The bridal wear range starts from Rs 25,000 above.
7. Rasi Silks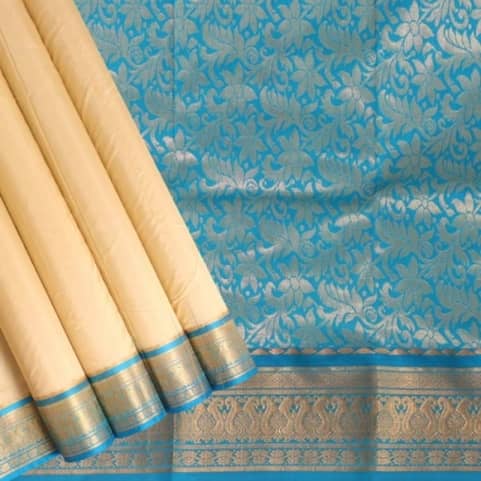 Here is another treasure trove of gorgeous weaves in the South Ex market. Catering to the shopping needs of women across generations, Rasi Silks has been in the textile business for more than 120 years. Also popular as Radha Silk Emporium, the brand stocks pure Kanjivaram silk sarees, banarasi silk, Mysore silk as well as silk cotton sarees.
This South ex store attracts brides-to-be with a range of beautiful bridal wear in wonderful patterns and vivid colours. Head to this store to stock up on sarees with new designs that are introduced every festive season.
The exquisite bridal collection is available in both traditional and modern designs. You are sure to be spoilt for choice with sarees in printed silk, soft silk, crepe and georgette too. The South Ex store also offers fancy sarees from Varanasi, Kolkata and Delhi.
The bridal wear range starts from Rs 30,000 above.
Not just the best of the sarees and lehengas, we have also covered jewellery, accessories and footwear shops South Ex is famous for.
It goes without saying that bridal jewellery helps accentuate the beauty of the wedding outfit. After all, it is the most important day of your life and you would love to walk in the finest jewellery as a bride.
Wedding Shopping: Top 5 Gold & Diamond Jewelry Shops In South Extension Market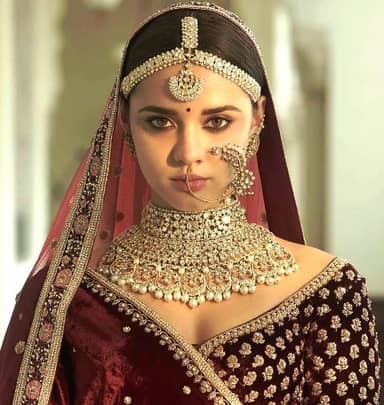 1. Tanishq
One of the best shops for gold and precious jewellery in Delhi, Tanishq certainly helps you add some bling to your big day. The 22 carat gold and platinum jewellery range features elegant designs and trendy concepts such as detachable diamonds, bracelets-cum-necklaces and spiritual pendants with holy scriptures.
Moreover, Mia by Tanishq is known for stylish and chic fashion jewellery. This 18K design concept offers elegant pieces of jewellery including earrings, rings, pendants, necklaces, and bracelets that are minimal yet beautifully versatile.
While the finger rings are priced around Rs 21,000 each, the diamond and pearl necklaces cost over Rs 2 lakh each. A big kundan set is priced between Rs 3-4 lakh. If a particular piece focuses on an intricate design, the price goes up as well.
2. Orra
The Jewels for Nicole Kidman's Satine Necklace in Moulin Rouge or a bracelet for Hollywood actress Julianne Moore at Oscars 2008 put the spotlight on Orra, one of India's finest jewellery retail chains.
The popular jewellery destination attracts the brides-to-be with elaborate sets in kundan polki and coloured stones. Besides, each piece at Orra South Ex is sculpted by Belgian designers. If you pick up a diamond here, you can be assured that you have the best in terms of cut, clarity, colour and carat.
You may as well pick a solitaire for your marriage anniversary or a cluster of bangles for your bridal finery.
Further, the store offers exquisite jewellery in gold and polki jewellery. The range, though small, boasts of select and unique designs. Their gold necklaces are chunky, yet bear a modern and contemporary look. A big polki pendant and earring set can cost anything between Rs 4-10 lakh.
3. Khanna Jewellers
Khanna Jewellers has been around since 1953. The range of awe-inspiring fine jewellery at this South Ex store infuses tradition with contemporary energy.
If you are up for wedding shopping, Khanna Jewellers offers traditional gold jewellery, elegant diamond jewellery, iconic statement pieces, and polki jewellery sets too.
It may be a small but popular outlet for superior quality, certified gold, diamond and polki jewellery sets. In addition to elaborate sets that are fit for weddings, Khanna Jewellers offers a choice range of earrings, rings, necklaces and bangles as well.
The wedding shopping  collection includes really big pieces of chunky-looking gold, diamond and polki. The designs of such jewellery sets are mostly traditional with heavy stone-studding. However, contemporary and simple designs suited for simple occasions are also available.
The platinum sets with diamonds and precious stones are really sleek and lend a modern touch. You can also order special designs and customize your jewellery from their manufacturing facility in Kolkata.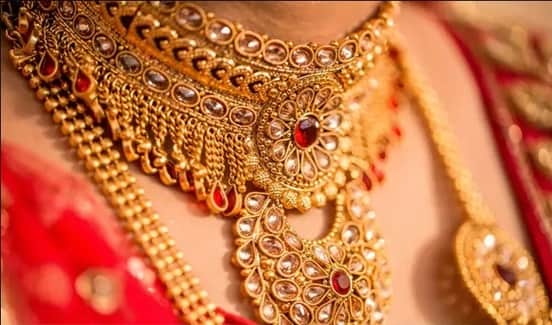 4. Kalyan Jewellers for wedding shopping
This premium jewellery store is the brainchild of T. S. Kalyanaraman Iyer. Having ventured into jewellery retailing in 1993 in Thrissur, Kerala, India, the brand now boasts of 142 showrooms spread across India . Kalyan offers an array of traditional and contemporary jewellery designs in gold, diamonds, precious stones and other precious metals.
The brand is popular for selecting the designs of its products and customise them according to the demands of its clients.
For your special day, try out the Polki collection at this South Ex store. It features exquisite designs and rare gemstones to elevate your bridal look.
We particularly love the range of celebrated temple jewellery at Kalyan Jewellers.
wedding
5. Malabar Gold & Diamonds
You may as well indulge in some jewellery shopping at Malabar Gold & Diamonds. The store has beautiful pieces with intricate details for your bridal jewellery box.
The majority of the ornaments are in 22K gold while the diamond ornaments are set in 18K gold. The ornaments are certified by international agencies like International Gemological Institute (IGI) and Platinum Guild International (PGI).
Malabar Gold & Diamonds, the flagship company of Malabar Group, was formed in 1993 in Kozhikode, Kerala. Today, it has a strong retail network of over 250 outlets spread across 10 countries, 10 wholesale units in addition to offices, design centers and factories spread across India, Middle East & Far East. The company currently ranks among the big 5 jewellery retailers globally.
Wedding Shopping: Artificial Jewellery
It's not necessary to go with only gold jewellery on your big day. You may as well break the gold monopoly as semi-precious jewellery pieces could be the perfect picks for you too.
Offering a trendy range of earrings, rings, bangles, matha pattis (hair ornament), beaded necklaces, haath phools (hand harness), kundan and polki-lookalike sets, South Extension certainly has all the pretty jewellery a bride wishes to flaunt on her most important day. Frontier Raas ,Meena Bazar & Ritu Kumar have a  stock of imitation jewellery.
Wedding Shopping: Top 4 Bridal Shoe Stores in South Extension Market
There's no way we could have completed this list without mentioning shoe and bag shops in Delhi's posh South Ex market. After all, the special day calls for all the brides-to-be to harbour their love for footwear guilt-free!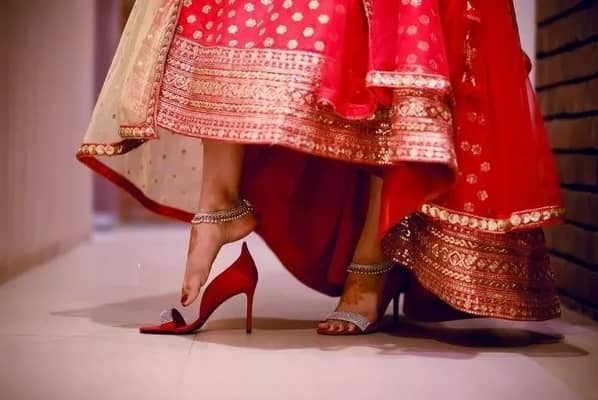 1. Venus Steps
A beautiful ensemble, if not paired with appropriate footwear, could fail to have the desired impact. The first name that comes to our mind for wedding footwear is certainly Venus Steps. Their South Ex store offers an international range of footwear collection, wide array of stylish bags, and fashionable accessories too.
The amazing collection of bridal footwear at this popular store is stylish. Whether you like it blingy or subtle, they stock a huge collection of footwear including bellies, jootis and bridal shoes. Priced from Rs 700 per pair all the way up to Rs 4000 per pair, you will find all the styles displayed lavishly across the store.
The bridal wear slippers are glittering bejewelled pieces that any bride and bridesmaid would love to wear. Jootis sport beautiful designs and are truly a tribute to feminine feet. If you happen to visit this store during sale season, you may as well grab a good pair of shoes at a discount.
To shop for handbags, climb up one flight of stairs. The collection is certainly huge and way too beautiful. Further, it comes with a starting price of Rs 1,000 per bag.
It is worth mentioning here that Venus Steps opened their first store in Karol Bagh. Later, the brand launched the second outlet at South Extension in 2003, followed by stores in Ambience Mall, Vasant Kunj and Gurgaon. Venus Steps gradually expanded to Khan Market, Mall of India (Noida), Vegas Mall, Dwarka and also DLF Avenue Saket.
2. Kala Niketan
One of the leading footwear and handbag brands in Delhi NCR, Kala Niketan lets you satiate your craving for all things trendy and comfortable.
Kala Niketan launched its very first footwear store in Janpath, Connaught Place in early 1960. No wonder if your granny also vouches for this well-known brand as Kala Niketan has been around for a long time. Since its inception, the brand has been serving a generation of women with their stunning collection of footwear and handbags.
Are you on the lookout for sophisticated wedding footwear in Delhi? Well, Kala Niketan offers a wide range to add a soft and stylish touch to your feet. Moreover, the collection includes everything from kolhapuris and gold & silver heels to boots and 4. formal shoes.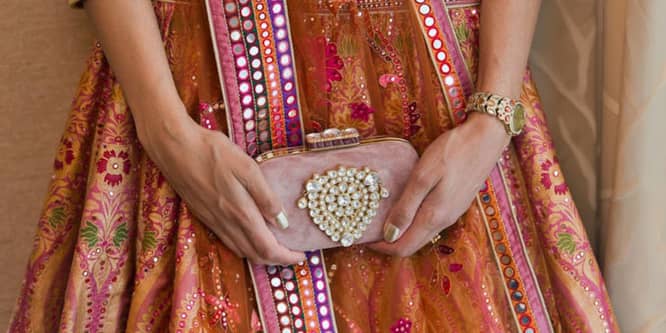 3. Metro Shoes
If you are a bride-to-be and looking to shop for pretty shoes from top notch brands, you should definitely check out Metro Shoes in the South Extension market.
One-stop shoe destination, this shop gives you myriads of options from leading footwear brands, all under one roof. The large collection comprises stunning footwear options from popular brands like Davinchi, Cheemo, Princess, and Von Wellx.
Right from trendy heels to wedding flats, sandals, ethnic shoes, block heels or something like pumps, choose the perfect pair of wedding shoes at Metro. They will definitely help you look fabulous on your big day.
Moreover, these trendy footwear are available at amazing prices, starting from Rs 1,290.
This South Ex shop also offers great options for trendy bags for women. The diverse collection includes Clutch, Leather Bag, Tote Bag, Fancy Bag, Sling Bag, Shoulder Bag, Wristlet Bag, Mobile Cover, Backpack, and Hobo Bag. Starting from Rs 490, the range goes up to Rs 9,990.
4. Regal Shoes Inc.5
Let your feet flaunt a bit on your big day! You will be spoilt for choice at Regal Shoes Inc.5 in the South Ex market. They have certainly got you covered for every occasion and style.
Catering to your wedding footwear needs, the brand offers high heels and trendy wedges to add that final touch to your fabulous outfit.
It was in 1954 when Noorallah Virji came to Mumbai. He started a little footwear store called Regal Shoes in Heera Panna Shopping Center in the city. The brand grew exponentially in the following years.
In 1998, Almas Nanda started Inc.5 to provide women with footwear that strike just the right chord between style and comfort.
In the year 2001, Regal Shoes merged with Inc.5 to form Inc.5 Shoes Private Limited. The brand aims to provide women with stylish and comfortable footwear.
Have you been to any of these top stores for wedding shopping in South Ex? Feel free to share your experience in the comments section below!
Happy wedding shopping!
Also read, 6 Best Markets for Wedding Shopping In Delhi
Top 3 Reasons To Visit the Designer Boutiques in Shahpur Jat for Best Lehenga Shops
---
View our videos
SIGN UP FOR NEWSLETTER
Be the First to Know. Sign up to newsletter today