Merry Christmas – Get your Christmas trees now.
Dec 10, 2021
Ananya Madhavan
498 views
add comment
Send a hand written note from Santa to your children wishing them Merry Christmas. They will be super excited with this good news! It is that time of the year when we are ready to welcome Father Christmas into our homes. There is something about Christmas and Christmas images  that are infectious. Beautifully decorated Christmas  trees with shiny bells  and angels are attractive. The red, gold & silver colored streamers & ribbons are eye catching. Children are excited and so are adults.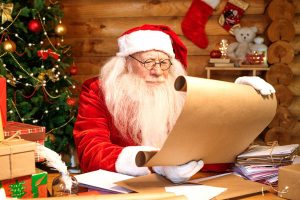 Why not get some excitement into our homes? Time to decorate your homes this Christmas. It is such a pleasurable & joyous activity that you will find it exhilarating and rewarding especially if you have children at home. Enjoy the Christmas carols ,the pies & puddings including the gingerbread. Not to forget beautifully wrapped Christmas gifts. The joy of Christmas is real.
Christmas  Images – Christmas trees & accessories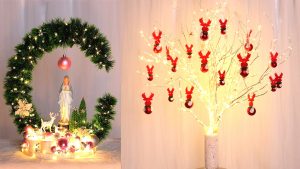 You can choose from the following :Stockings, candles, cushions with Christmas themes,  floral wreaths, colorful  bells in paper or papier mache, cow bells, reindeer cut outs ,Christmas charms, holly spruce & red berries,  snowflakes, red  silver & gold bulbs, gold ribbons, Christmas ornaments, cut out illustrations & golden stars.  And don't forget the  Santa Claus &  the Snowman.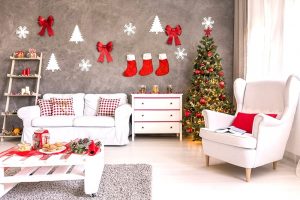 Now that you are getting ready to decorate your homes, let us find the best places to shop for Xmas in the following cities.

Bangalore- Christmas Tree Market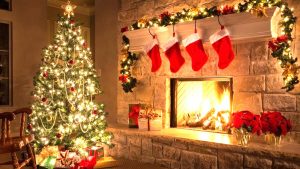 Shivaji Nagar Market in Bangalore is a street market . One normally shops for  children's frocks,  tops for girls, sandals, shoes , bags & suitcases in this market. It is also  very popular for cheap imitation jewellery. However, in the Christmas season, the innumerable stalls are full of  Christmas trees of varying sizes, shiny bells & baubles ,colorful buntings & décor. They are also very affordable .
Brigade Road, perpendicular to the MG Road,  is another  iconic Christmas market .Regular shops and several make shift stalls stock Christmas trees and decoration items.
Finally, Commercial Street in Bangalore is another  shopping market that stocks Christmas trees & festive décor items.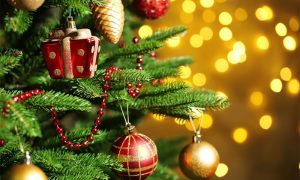 Christmas  is  celebrated in a big way in Mumbai . Santacruz & Bandra have sizeable Catholic populations. Hill Road in Bandra has Christmas trees and Christmas decorations all along the market. This street  is magically transformed to usher in the Christmas cheer.
 The Santa Cruz market  has fancy decorations and Christmas trees that are suitable for different budgets. Similar to the Bandra market they also have bakeries & cakeries(cake shops). Above all , they have a festive atmosphere in December . This shopping market in Mumbai is definitely worth a visit.
 Colaba  is another popular shopping place. Come December, it transforms itself with various street stalls  to celebrate the season.
However, the best items can be found in Abdul Rehman Street in Crawford Market. It is bustling with people busy shopping for Christmas bric a brac . You can buy Santa Claus dresses, caps and face masks too.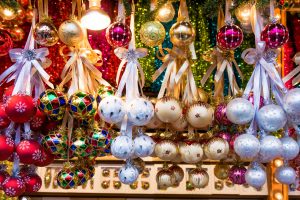 Evergreen Christmas Decoration Centre & Raave's Christmas Tree & Decoration, are two well-known shops for Christmas adornments & embellishments. They are in the Egmore  Shopping Market. It is a month long celebration time in these shops. They start stocking Christmas goodies one month in advance . Streamers, buntings, stars, lights, nativity scenes are all available here. Themed lights and snowmen are a big draw in the season.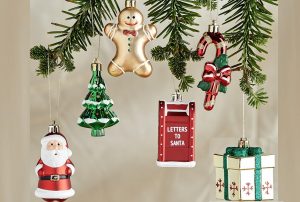 As we are all aware, Kolkata is one of the iconic cities to celebrate Christmas.  New Market aka Hogg's Market, is one of the finest destinations to pick up Christmas trees and an assortment of decorative pieces  for the home. They have a beautifully decorated Christmas tree right in the centre.For instance, Snowmen, reindeers , bells, baubles & shining lights can be found in this market. For instance, several shops stock a multitude of products such as Santa Claus, glitter, snowflakes, angels, bells & baubles. Most important is the plum cake which is very famous here. Visit Nahoums for a splendid plum cake treat.This Jewish bakery is very well known.
Park Street is the other  place to visit in December. In other words, the lights and decorations will take your breath away.  Not to miss the iconic Flury' s Pastry shop for some of the best plum cakes & Christmas puddings.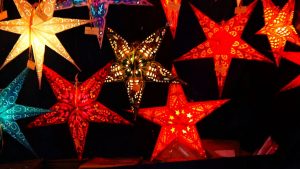 As a matter of fact ,The French made sure that Christmas is celebrated in Pondicherry and the legacy continues till today.  All the shops in the French quarters are decorated beautifully. Stars &  fancy lights in all coluUrs greet you at the entrance of these shops. Further, Mission Street hosts the Marche de Noel to welcome Father Christmas in his reindeer &  sleigh.
Do not miss it.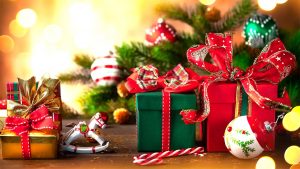 In addition to Diwali, Christmas is another festival that Delhi shopkeepers love to celebrate. The shops are all glitter and lights. Khan Market in central Delhi is one such place. Kriti Creations in Khan Market is stocked with Christmas decorations such  as Xmas trees in varying sizes, lights, streamers, stars, bells & wreaths. However, the prices are steep.
If you are looking for affordable Christmas decoration pieces , Dilli Haat , INA Market ,opposite Dilli Haat in South Delhi, & Sadar Bazar in old Delhi are definitely recommended. They stock a stunning collection ranging from trees to stockings, costumes, tinkles & bells.  Dilli Haat & Kashmir Emporium have  colourufl papier Mache bells & trinkets Do visit them. We promise it will gladden your heart. However, they could be a bit crowded .Go in the morning.
 Further, all the malls in each of the cities  mentioned above are decorated with  huge Christmas  trees. It is a spectacular sight to behold. Make shift stalls are set up for all the  beautiful decorations. Hamleys ,in the various shopping malls, is an exclusive franchise with a lot of Christmas stuff .
 In conclusion, Enjoy shopping & decorating your homes  in Christmas  2021 .  If you are the one who loves to give gifts during Christmas , we have a separate blog on the best gifts for Christmas too.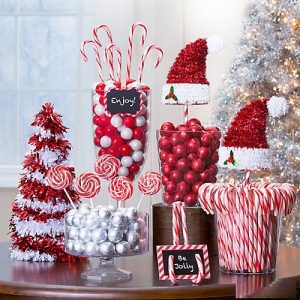 Merry Christmas !
Which are the best places to buy Christmas Trees in India?
INA Market in Delhi, New Market in Kolkata, Shivaji Market in Bangalore, Santa Cruz in Mumbai & Egmore in Chennai
Is Christmas a big festival in India?
All the shopping markets are beautifully lit & there is a celebratory atmosphere everywhere.Some people decorate their homes with trees & lights.
---
View our videos
SIGN UP FOR NEWSLETTER
Be the First to Know. Sign up to newsletter today