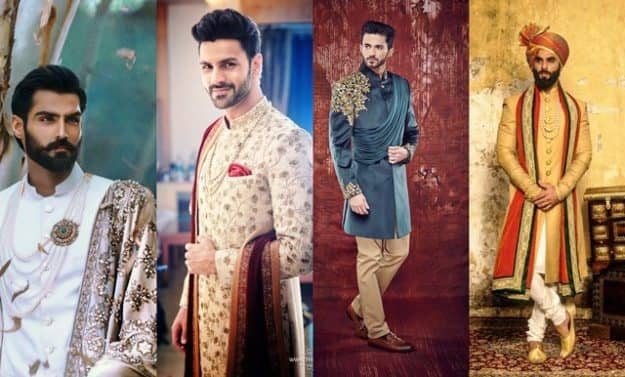 Sherwani for Men
Aug 20, 2018
Kausy M
2544 views
add comment
On Your Wedding Day ,"People Will Stare. Make It Worth Their While"
In an Indian wedding, the bride is typically attired in richly embroidered bridal wear dresses in brocade and silk.  The groom would wear a plain black churidar, a wedding sherwani and kurta. With Indian designers focusing on creating embroidered dresses for men in rich banarsi fabrics, the focus is shifting. The groom is as much getting noticed for his sartorial style as the bride. Thus, as brides look for styles and designers, so do the grooms these days. Wedding Sherwani for Men is trending.
We at Shopkhoj have written enough & more on bridal wear for women, the styles, the shops and designers and the latest trends. We think it is time to share shopping tips with our viewers on the appropriate Sherwani for men at Indian weddings.
Indian Traditional Attire for Grooms – North & South
Grooms in South India and East India traditionally wear a dhoti and a kurta and an angavastram,  or a stole, over it. They are plain and simple in cream or white with a small zari border.
The grooms in North India wear what is commonly known as a Sherwani.
 Styles-Wedding Sherwani for men
Firstly, a sherwani is a long buttoned coat worn on top of a churidar. It is similar to a British frock coat in design. The Mughal rule had probably influenced these sartorial style for men. It is said the word sherwani is derived from Sherwan which is a folk dress in Azerbaijan.
For instance, the sherwani in velvet or richly embroidered sherwani  in beige, cream or black is always a popular choice.  In addition, a Brocade sherwanis with minimal embroidery paired with a stole or an embroidered shawl is another choice.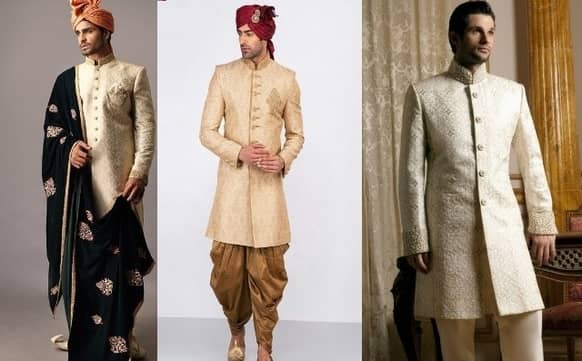 Churidar Kurta
A churidar kurta is another style that is quite popular. For example, the kurta is shorter than a sherwani. It can be in silk or brocade.A short  jacket is also worn on top of the kurta. The bandhgala jacket is a style that was made popular by Pandit Nehru, the first Prime Minister of India. This Jacket comes with a Chinese collar ,that has a closed neck.This jacket in a bright colour can be set off with a cream or black churidar kurta.
Turban
The groom's attire is incomplete without a turban. The turban or the Safa is the one that is placed on the head. It is literally the high point of the groom's attire. There are ready made turbans that are available in red, maroon and cream colours. Some come with a piece of jewellery which is called the sarpech or kalgi. Erstwhile kings and princes wore the turban with the sarpech and that tradition continues.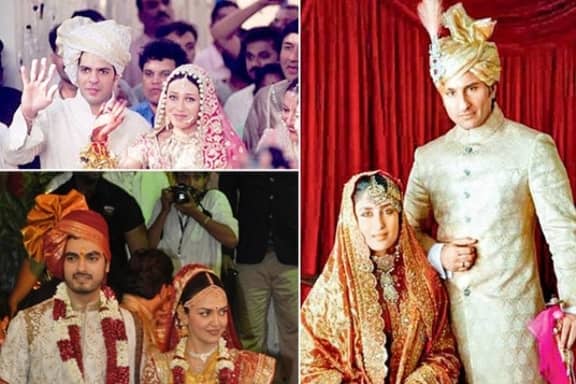 Juttis-footwear for the Groom
Firstly, Juttis are footwear made of camel leather or cow leather. They are closed flat shoes. There are juttis with intricate and colourful embroidery and juttis in cream colour with embroidery. There are juttis in plain black colour as well.
The sherwani, the turban and the juttis make the complete ensemble for the groom.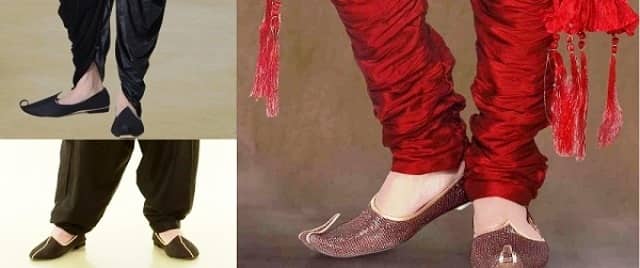 Buying or Renting a Wedding Sherwani for men
There are several shops in South Extension Market and in Lajpat Nagar in Delhi where the entire groom's attire can be customised and outfitted. Emporio Mall in Vasant Kunj boasts of designer shops especially for the groom. For instance, several online stores offer the sherwani, the turban & juttis.
Further, there are also shops in Lajpat Nagar where the entire outfit can be rented out. Check them out. The money spent on buying a sherwani can be used wisely instead.
Above all, It is a personal choice where time and costs are the deciding factors.
Finally, Have a merry wedding day!
Read our latest blog:
Bridal Lehenga on Rent in Delhi
---
View our videos
SIGN UP FOR NEWSLETTER
Be the First to Know. Sign up to newsletter today