Connaught Place 
Built in 1931, as part of a grand design for New Delhi by British architect Sir Edward Lutyens, Connaught Place, with its spectacular white columns and circular structure, soon became the business and commercial hub of New Delhi. Today, CP, as the Delhi-ites refer to it, is still the heart of New Delhi – offering the best of shops and of food, old and new, traditional and modern.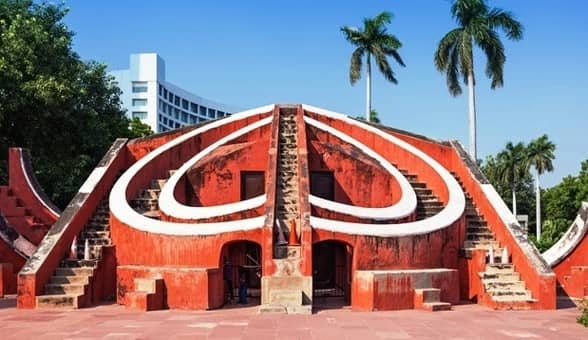 Connaught Place Tour
Delhi is one of those cities where nothing is isolated except the modern Delhi shopping malls. The authentic shopping districts are in the heart of the city, surrounded by not just the grand Mughal domes or lovely British architecture but also flanked by classic hotels and legendary restaurants that have been around since Delhi was built.
To give you the true Delhi shopping experience, we have created simple walking tours that will take you to the best shops in Delhi, the best places to eat in Delhi while you shop, and also let you catch a glimpse of the historic splendor of the capital city of India.
Getting there
The center of New Delhi can easily be reached from any place in the city- via taxi, bus, metro or local transport. The easiest route would be to hop onto the metro and get off at Rajiv Chowk station. This station, located underground below CP, is also where all the metro lines of New Delhi converge – so you will find it on every Metro line and can get connections to anywhere in the city from here.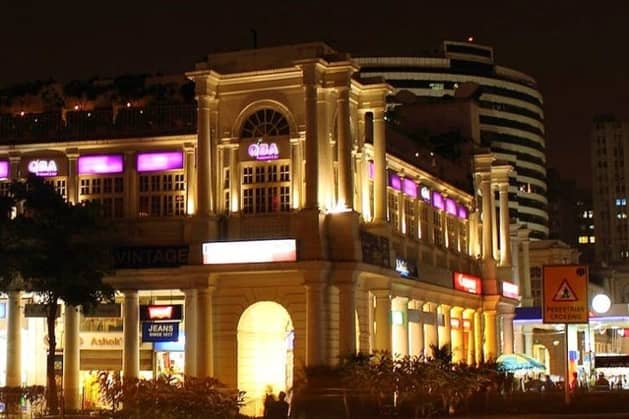 Connaught Place Tour Covering Shopping and Food Options
Connaught Place is circular and can easily be covered on foot. It also has about 7 different large roads leading out of it (likes spikes on a wheel in a hub and spoke model ) to various parts of the city. The entire CP Area, with its roads, lanes and by-lanes is an exotic labyrinth – with tons of shops tucked into nooks and corners, delicious old eating joints and exquisite Indian handicraft and traditional clothes and jewellery shops.
Here's what we suggest as the ideal Delhi shopping tour at Connaught Place
The India Gate is dedicated to the Indian soldiers who died in WW 1. You are free to walk all the way up the hill, to the gates of the Rashtrapathi Bhavan (Presidential Palace), which is flanked by the North and South Block – where the Government ministries are located. A large oval shaped building to the right of the hill is The Indian Parliament.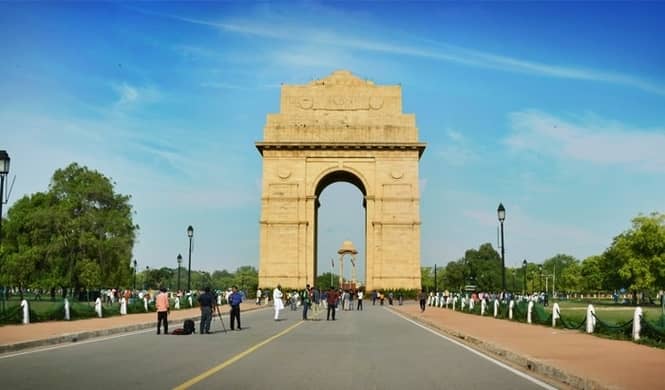 If you would like to visit a few other monuments instead of India Gate- you could visit the Jantar Mantar – located on Parliament Street, just off C.P. is one of the oldest observatories built in the city. Open all days – Sunrise to Sunset, Entry Fee: Rs. 5 (Indians), Rs. 100 (foreigners) Photography Charges: Nil ( Rs 25 for video filming).
Else you could just walk down a few meters from the State Emporia on Baba Kharak Singh Marg and visit one of the famous Sikh places of worship – Gurudwara Bangla Sahib- a grand gold and marble structure that was originally built in the 1780's.
End your Connaught Place Delhi Shopping and Food tour with an ice-cream soda or Hot Chocolate Fudge at Nirula's restaurant – Delhi's famous ice-cream parlor – located on the outer circle of C.P.- Or you could grab a Frappuccino at New Delhi's first Starbucks, also right here in the heart of C.P!