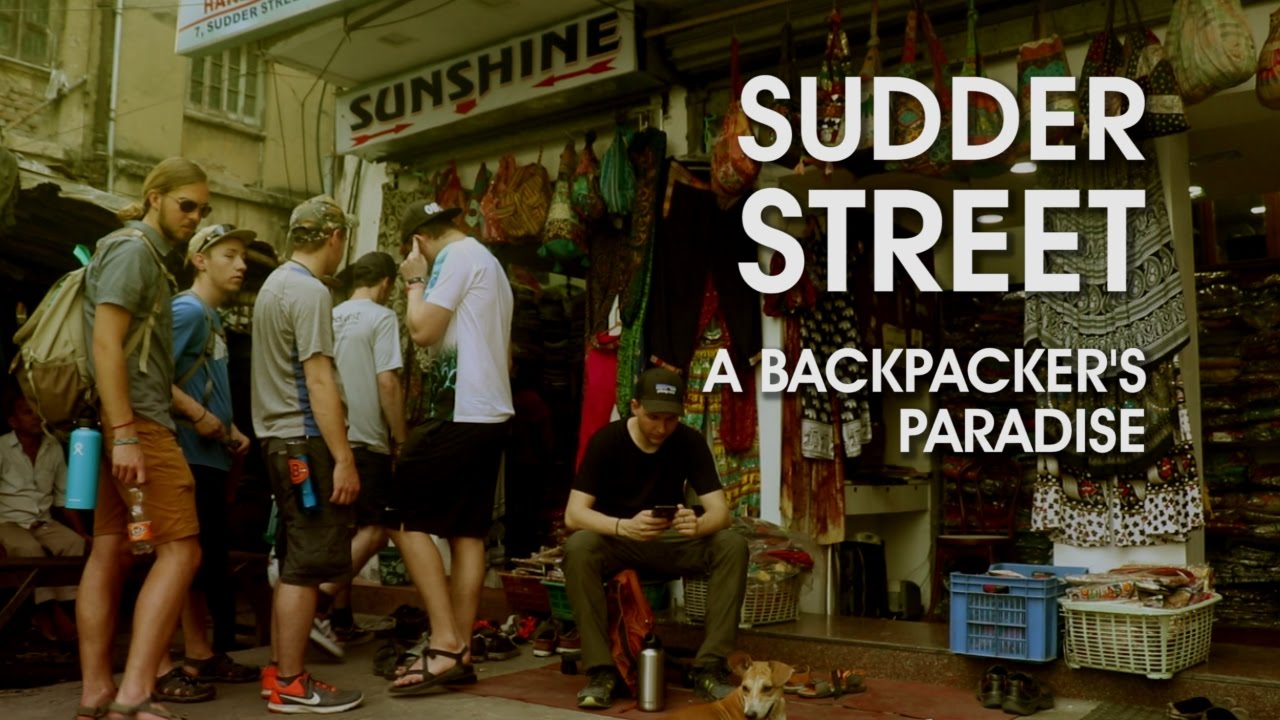 Hippie Fashion @ Sudder Street Kolkata
nabadeepa
1127 views
add comment
Sudder Street Shopping Market in Kolkata
If you spot a person in Kolkata dressed in an East meets West bohemian style, you will at once know that they have been shopping at the Sudder Street.  This is a  Kolkata Shopping Market. Sudder Street is the lane opposite to the Free School Street Fire Brigade that stretches till the gates of the Indian Museum in Kolkata.
Home to Young Westerners
Sudder Street is the paradise for backpackers. In the '60s and '70s when the hippie movement was at its peak, this area was home to young westerners. As a matter of fact, they had come in search of spiritual meaning. Though the movement has long faded, the traces of hippie fashion remain. In other words  it can be seen in the products sold here.
Above all, this area has a cosmopolitan ambience. There are a number of cheap hotels and several foreign currency exchange kiosks . In addition there are  several travel agencies. Further, it is a popular lodging option for foreigners, especially students visiting Kolkata. The services are provided by people from varied ethnic, social, economic and religious backgrounds. This makes this area a very colorful cultural hub. For instance, it is unlike the rest of the city.
Whenever you plan to visit this Kolkata Shopping Market, we suggest that you plan a day's outing. In other words, other than shopping, there is a lot to do and plenty to explore.
What to do at 11:00 AM
Visit the Indian Museum. Start early. If you are traveling by the Metro, get down at the Maidan station, as it is close to the Indian Museum. It will take you at least a couple of hours, if not more to see the museum. If you come to this part of the city and do not visit the museum, it will be a matter of great regret. They have a fantastic collection of exhibits from different eras and civilizations.  For example, they have preserved specimens of extinct plants and animals, antiques, fossils and even Egyptian mummies.
Lunch at 1:00 PM
As you come out of the museum, you will be greeted by a jostling crowd and a number of shops selling trinkets and accessories.However, it will be better if you set aside time to visit these pavement stalls later in the day and begin by venturing into the lane beside the museum building.
There are plenty of lunch options depending on your choice of food and ambience. If you prefer a relaxed yet classy and cozy place for lunch, Fairlawn is the restaurant for you. On the other hand ,if you want a more formal air conditioned restaurant experience ,you could go to Gaylords. And if you would like to opt for a light brunch, Raj's Spanish Café and Blue Sky Café have exactly what you need.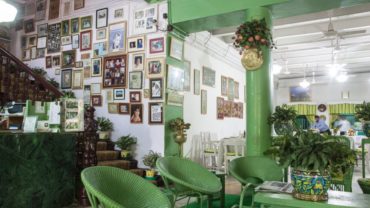 Kolkata Shopping at 2:00 P.M
As you take a stroll down the lane, you will find that the shops in this Kolkata Shopping Market are scattered. There are stores like Sunshine and the Art Museum Store as well as a number of hawkers in the street. One can shop for some offbeat fashion dresses and accessories too. As mentioned before, most of the garments you get here are made of pure cotton. In addition, there is  jute, jute cotton and other indigenous materials. Tie and dye kurtis, patch worked harem pants, block printed skirts and palazzos are some of the popular items . Further, there are  t-shirts and bandanas with religious motifs, sequined jhola bags and stylish accessories. These  are some of the signature items in this Kolkata Shopping Market. These outfits are the most practical & stylish options for vacationers.
The best part is that the prices are low and still negotiable. Any outfit you find appealing will be priced at Rs. 300/piece and the jholas start from Rs.150/piece. Rummaging through this treasure trove is bound to take a few hours.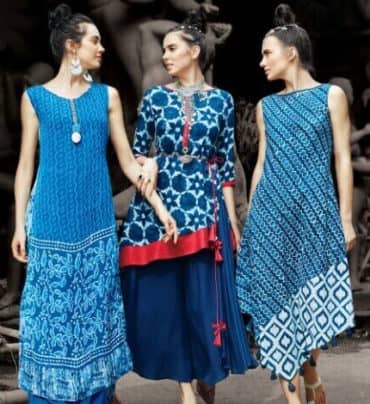 4:30 P.M.
You need to walk your way back to the Indian Museum and towards the metro station. This time we suggest you take the train from Park Street metro so that you can check out the pavement stalls, on the way back. These stalls mainly sell accessories that owe their origin to different religions and obscure cults. Lockets with khalsa symbols, om ( Hindu symbol), 786, cross, pentagram, pendants  are a few of the.  They are made from wood and bones. In addition, there are  gothic style ear and nose studs, metal studded wrist bands, stylish Punjabi kadhas and a variety of beaded accessories. Even if you are not religious minded, these accessories are visually very appealing.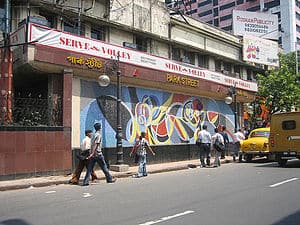 5:00 P.M.
– Although it is a straight walk for about 10 minutes, you will need to factor in the shopping time of 30 mins to reach the Park Street metro station . If you feel that the lunch taken has already been digested with so much of walking and shopping, you can treat yourself to a Hot Kati Roll wrap. This is one of the famous food items in Kolkata. That will mark the end of this  Kolkata street shopping trip. Now we may call it a day, take the metro back home.
-By Nabadeepa Ghosh
---
View our videos
SIGN UP FOR NEWSLETTER
Be the First to Know. Sign up to newsletter today