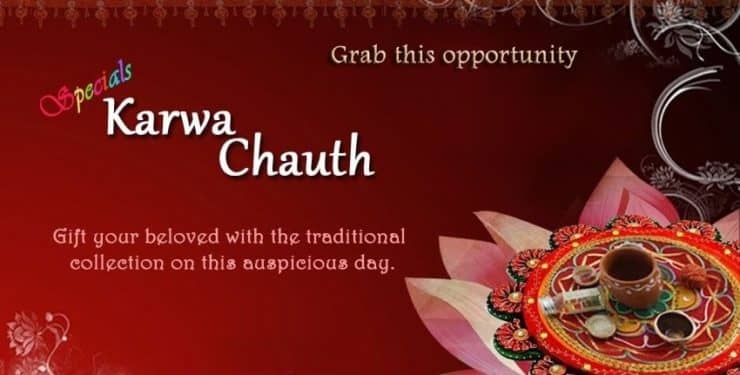 Shopping For Karva Chauth
Oct 25, 2018
Kausy M
739 views
add comment
Karva Chauth Shopping: Karva Chauth is a very important festival where women fast and pray for the longevity of their husbands. It is observed and practiced by certain communities in North India. Most noteworthy is the fact that all married women participate in Karva Chauth festival. There is a particular day in the lunar calendar when Karva Chauth Puja is done. The 4th day after new moon after Dussehra, is Karva Chauth.
Women gather together in the evening and do a puja or a prayer. Subsequently, offer prayers to the moon before breaking their fast. Women are all dressed as brides during the puja.  Therefore ,they are busy shopping for a week before the Karva Chauth Puja. Let us explore the Karav Chauth shopping experience.
 A. Karva Chauth Shopping: Puja Essentials
The thalli or the tray is an essential item for the puja. In addition, there is  karva, the pot, the lamps and the sieve.
Karva means a pot.
These make the essential Karva Chauth puja essentials
Best places to buy Karva Chauth Puja essentials are,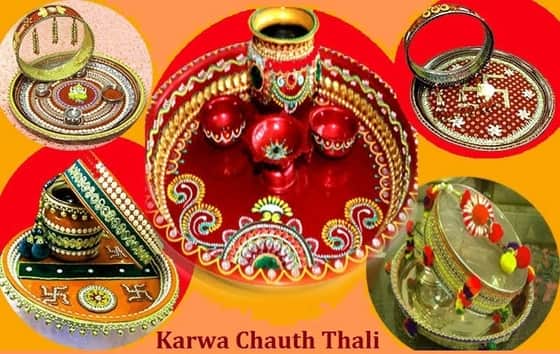 B. Karva Chauth Shopping: Traditional Wear
Firstly, women wear an ornate sari or a heavily worked salwar kameez on Karva Chauth. The women dress up in their bridal finery for the Puja. Women buy new clothes for Karva Chauth. Typically the mother in law gifts new dresses to her daughters in law. Expensive saris that has a lot of embroidery and Zardozi work are purchased. Similarly, salwar kameez with heavy sequins work is purchased.
Best places to buy saris in Delhi are:
Karol Bagh Market
Best places to buy salwar suit fabrics and salwar kameez fabrics.
Salwar Kameez Lane in Lajpat Nagar Market-
Monolisa
Ready to wear suits can be purchased in Nargis
Karol Bagh Market

South Extension Market
Young women who prefer to move away from traditional salwar kameez and saris would be interested to buy modern stylish kurtis or salwar kameez sets.
One can look at Sitara or Sutasta in Shahpur Jat Market.
Sitara has Pakistani style and Afghani style kurtis with a lot of heavy embroidery on it.
Sutasta is a treasure for khadi kurtis and dresses.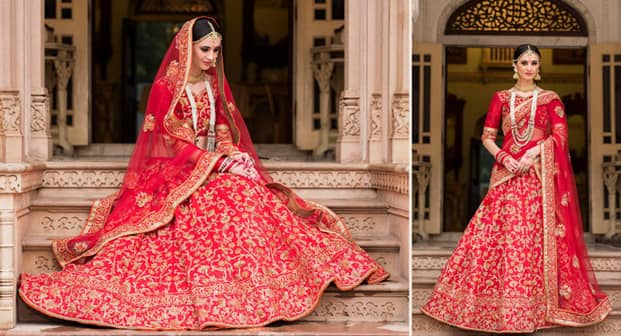 C. Karva Chauth Shopping: The Bangles
In addition, glass bangles or any other kind of bangle/bangles is an absolute must buy for Karva Chauth
Some of the best places to buy bangles in Delhi are:
Jewellery lane in Lajpat Nagar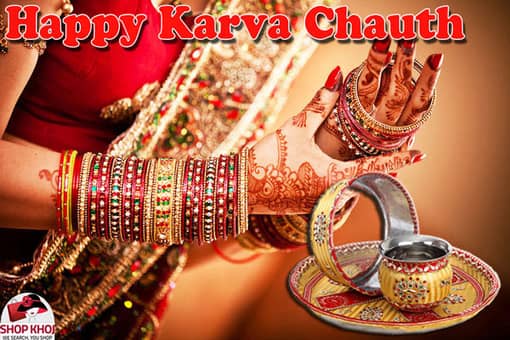 D. Bindi
In addition to the bangles is the bindi. Bindi is the red mark that women apply of their forehead.
Jewellery lane in Lajpat Nagar is a good place to pick an assortment of bindis. Once can opt for the bindi stickers or the real Kumkum that is applied on the forehead.
E. Mehendi
You can probably  visit any shopping Market in Delhi and you will find mehendi artists busy applying mehendi on the hands of women both young & old.
Mehendi is henna powder that is made into a paste and applied on the hands in an intricate patterns.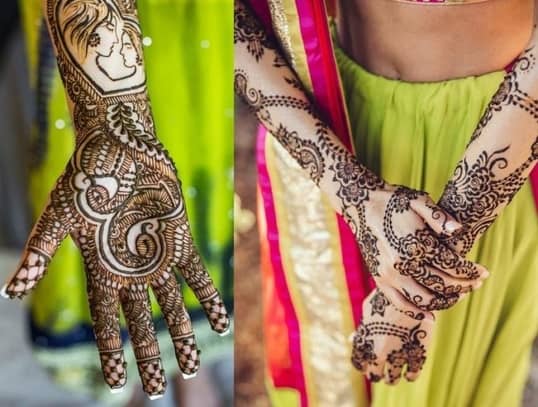 F. Sweets
Phirni, sweet matri and ate (flour) ka halwa are all consumed after the Puja. Therefore restaurants such as
Bikanerhouse, Haldirams and Nathu Sweets are always crowded before  Karva Chauth.
All the items are available online. Hence, check out Amazon and Flipkart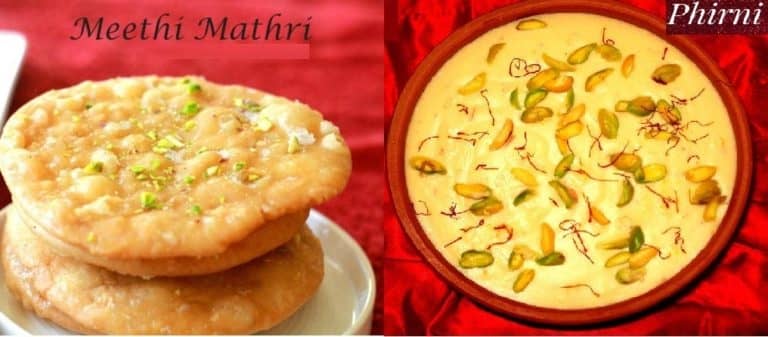 ---
View our videos
SIGN UP FOR NEWSLETTER
Be the First to Know. Sign up to newsletter today