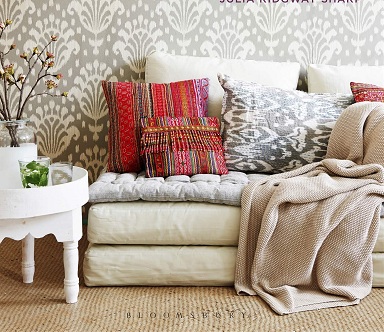 Best Shops for Furnishing
Furnishing Stores: Mother Earth at Mantri Square Mall, Good Earth at UB City Mall and Address Home at Vittal Mallya Road/Cunningham Road are some of the popular furnishing stores in Bangalore. They offer a wide range of bed linens, cushions, pillows, and silver-plated accessories, among others.
While Good Earth focuses on Indian-ness and quality products, theirs are luxury products and you will find the prices a bit on the higher side here.
If you happen to visit the home furnishing section at Mother Earth, you will certainly like the bed sheets, bedding sets and cushion covers in contemporary designs. They are sure to liven up your home. They also stock colored glass vases and small gift boxes in palm leaf from Chettinad South India.
A well-furnished house plays a dominant role in improving your mood and efficiency and can help its inhabitants get rid of stress and anxiety too. So it is important to pay attention to the furnishings in your house.
Home furnishing items include, upholstry, bed linens, curtains, bath linens, bedsheets, pillow covers, mats, cushions, protectors, bedding, mattress, bathroom accessories, blankets, towels, curtains and other accessories.