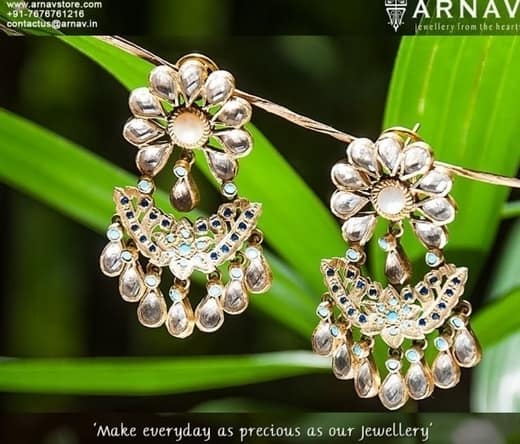 Modern Jewellery — Arnav, Bangalore
Usha Shende
884 views
add comment
Jewellery Store in Jayanagar
I would highly recommend Arnav, the jewellery store in Jayanagar, to anyone visiting Bengaluru.
Founded in 2002, Arnav is a boutique jewellery store that celebrates ancient Indian jewellery traditions and contemporary aesthetics. With a great selection of diamond and gold jewelry set in unique designs, the store has become increasingly popular among Bangaloreans. So if you are looking for traditional necklaces, mangalsutras & chains or pendants, bangles, earrings and rings in modern designs, then Arnav is the store to go for. In addition, they also stock heavy jewelry like "Kamarband" (Waist Band) , "Baju Band" (Armlets) and Temple jewellery .
What makes it great for Custom Design Service?
Arnav is also known for redesigning old heirloom jewelry into very wearable pieces that have a modern look. Designer Ashwini Oza is popular for crafting fresh water pearls, green agate, rubies and diamonds alongside gold and diamond to give a completely new look and feel to the jewelry. Lots of young, modern women love to shop at Arnav.
Don't we all have jewellery pieces passed on from older generations? We usually put them aside as these heavy pieces may not be trendy. But we can't discard these old gold baubles either as they have huge emotional value too. This is where Ashwini Oza comes into the picture.
Her stunning design sensibility easily transforms every piece of jewellery into an object of marvel. Also, the quest for perfection embellish her creations and make it a delight to wear those forgotten heirloom jewellery. Be it a string of pearls or a broken gold earring or even a pendant, it is amazing to see how she puts everything together to give shape to fantastic new designs.
However, pricing is premium for Arnav's custom design service in gold and is obviously determined by design complexity.
Chimala
Moreover, gold plated silver and silver jewellery pieces, known as "Chimala", are very reasonably priced and make for one of the best gift items.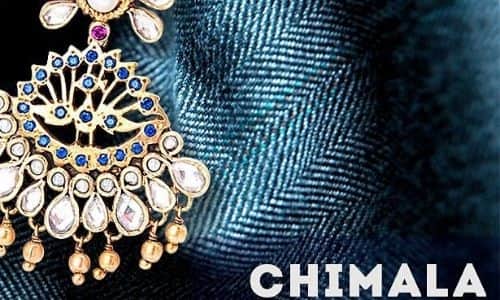 This shop offers jewelry from Rs 5,000 onwards. You will also notice BIS hallmark on every piece of jewellery from Arnav. Further, the shop is certified by the GIA (International Gemological Institute) so you can rest assured of the quality.
They are soon opening a new branch in Koramangla and they have a great online presence too. So the next time you visit Bengaluru, remember to shop at 'Arnav'.
Location: Arnav Design Studio
New No. 17, Old No.251, 9th Main, 2nd Jayanagar,
Opp Govt Nursing Home,
Bengaluru,
Karnataka 560011
Tel:-099860 01216
[Image Courtesy: Arnav Jewelry]


Also check out the glossary on Jewellery 
 Bangalore Jewellery shops 
---
View our videos
SIGN UP FOR NEWSLETTER
Be the First to Know. Sign up to newsletter today