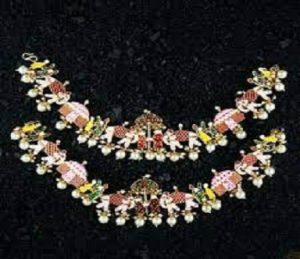 Best Shops for Arificial Jewellery
Imitation jewellery or artificial jewellery or costume jewellery is more popular than gold/diamond jewellery as it is inexpensive, looks like real jewellery and comes with a host of impressive designs. Inexpensive metal and gemstones are utilised in the making of artificial jewellery.
Looking to shop for trendy accessories in Bangalore? Check out our list of best shops.
Kushal's Fashion Jewellery at Mantri Square Mall is loved for its collection of imitation jewellery with an Indian touch. They have a great variety of necklaces, bangles, earrings, rings and accessories such as payals, tikkas, hair clips, bajuband, (arm bands) and belts in both antique and modern designs. They use zircon stones, pearls, kundan (cut glass), coloured stones and marcasite to add a lot of sparkle to their collection.
Sri Bhavani Kangan Store is another well-known shop in Basavanagudi for imitation jewellery. A costume jewellery paradise, the shop specialises in imitation Kundan jewellery with semi-precious stone work. They look grand and are ideal for a bride in a traditional look.
They also stock beautiful glass bangles and metal bangles with gold work. Besides, women love to shop for artificial pearl jewellery, gold-plated and sterling silver jewellery, white metal jewellery and jewellery from Estelle at this popular store.
Filigree jewellery, jewellery with glass, beads and artificial stones are also available here.