I know back in college I used to be super budget conscious so I used to keep trying to look for the cheap shops and that's when I found street shopping in Delhi . You can get a whole wardrobe for 5000 bucks. If you pick the right things in the right places.
Sarojini Nagar Market-street shopping in Delhi
My favorite Street shopping in Delhi are Sarojini Nagar and Janpath. Sarojini Nagar is best for jean-shorts, flowery cotton and linen dresses, colorful cotton tank-tops, and a few good skirts that you have to hunt for. They also have some very cute colorful cotton pajamas and tee-shirt sets for very good prices. I wouldn't buy anything sleeve-less, since you can't try the sizes and they fit poorly once you do try them. Be very very careful of any garments that have high-end labels on them, as most of them are defective (torn, stained, missing buttons) and though they look nice, most aren't worth it.
Janpath -street shopping in Delhi
Janpath is my go-to place for Indian-inspired tee shirts, cotton Kurtis, long skirts and a very good collection of 3/4th sleeve shirts for casual wear. I also buy most of my fashion jewellery and large jhola-bags here.
Do not buy the Indian salwar suit sets as they don't fit well and the fabric is not comfortable on the skin, even after wash. Don't buy the cheap bags either…. They look good, but will wear-out quickly. Search for good pieces that can be worn as atleast 4 different outfits.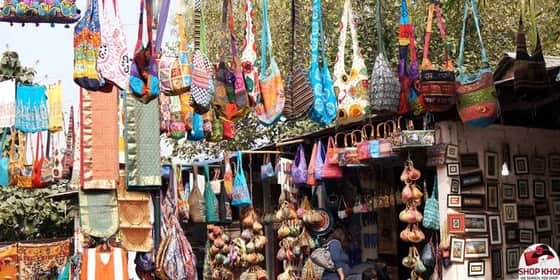 Bargaining is best in both markets, especially if you go between 11-1 pm. Each piece ranges between 250-500 rupees, depending on your capacity to bargain! Jewellery costs between 50-250 rupees and bags between 350-800), depending on size.
In winters, Janpath also has a good collection of thick full-sleeves shirts for women, nice, fitted long sweater and cardigans, available in open and covered styles as well as with or without pockets. I wouldn't buy coats here – as they are flimsy and won't protect you as much as you would like.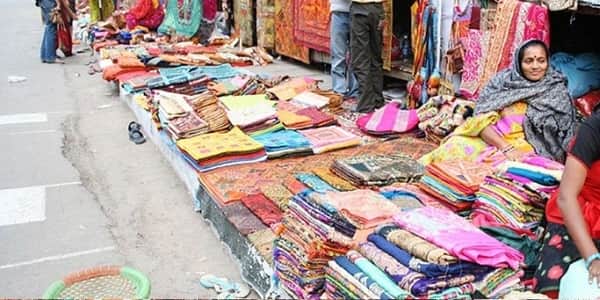 GK M Block Market – Street shopping in Delhi
My other favourite haunt for summer street shopping in Delhi is GK M-Block Market. I get my track-pants, colourful leggings, spaghetti strap inner, chappals and sandals – all between Rs.100-500 each. A few shops also have harem pants, palazzo and white-cotton straight-lined salwars between Rs 400-700.  the best thing about GK M Block Market is that, they stock the latest fashion here. The hair-accessories like clips, clutches and bands cost between Rs 20-40 each and are great to tie-up the hair in summer and they also come in very trendy colors.
I wouldn't recommend the 700-1000 rupee tee-shirts in GK or any jewellery above rupees 500, as you'll get the same thing for cheaper in Janpath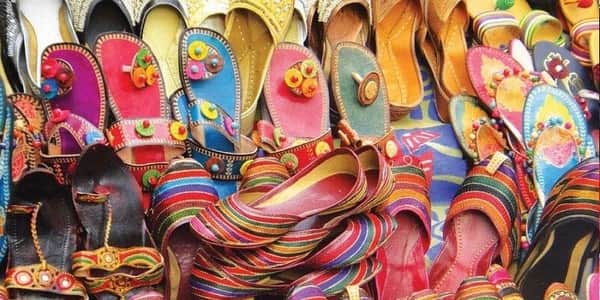 Of course, there are a few more areas for street shopping in central and North Delhi, like. Kamla Nagar Market  & Karol Bagh but for girls who love to experiment every 3 months, these three places have everything they need and are much more women-friendly in all respects!
Three cheers to Delhi's streets! So, we are compiling a list of awesome shopping tips just for you, so look for it in our next blog.