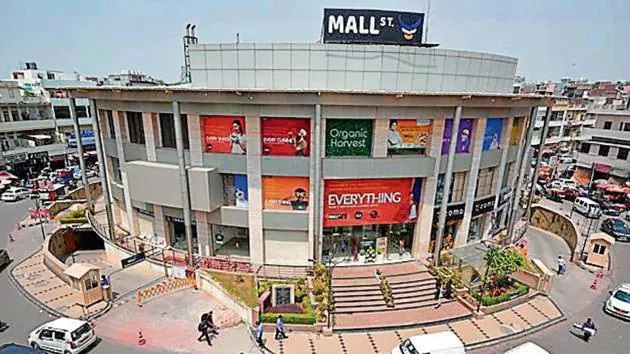 Kamla Nagar
Have you ever been to North campus, University of Delhi? Well, North Campus refers to the set of famous colleges located in North Delhi (near Vishwavidhyalaya metro station). If you were ever a part of campus life in Delhi University's...Read more
Have you ever been to North campus, University of Delhi? Well, North Campus refers to the set of famous colleges located in North Delhi (near Vishwavidhyalaya metro station). If you were ever a part of campus life in Delhi University's North Campus, we are sure that you have been to Kamla Nagar Market at least once during your college life.
Kamla Nagar contains a spacious market on a long stretch of road with shops on either side as well as in the adjacent lanes. The market is abuzz with college-going students for both its branded and non-branded clothes as well as spicy street food.
The market has stores which stock both Indian and International brands.
Shopping in Kamla Nagar Market
The stores in Kamala Nagar have casual and smart shirts, trousers, shoes and accessories. While Madame, Pennylane and Global Desi are some of the shops for smart casuals, Stelatoes and Fashion Point are good places to look for shoes and bags. In addition, bangles, hair clips and costume jewellery are also available. As the area has a high population of students, it evidently caters largely to their needs. There is a special lane stocked with handbags. Tote bags, satchel bags, evening bags and clutches are all available here at very reasonable prices.
Bridal dresses, ethnic dresses and sherwanis are also available in the Kamla Nagar Market. For the uninitiated, Sherwanis are the ethnic dresses that men wear at Indian weddings.
Food in Kamla Nagar
Kamla Nagar is also famous for its roadside eateries such as Vaishnav Chaat, Lakshmi Sweets, Bille Di Hatti and Gopal Sweets Shop. They are well known for their Bedmi Puri, Samosa, Jalebi, and Kachori.
College girls love to shop at Kamla Nagar Market. The products are budget friendly too.
Read Our popular Delhi Blog Posts:
A new pair of shoes can change your life. Just ask Cinderella
Check out the sherwani shops in Kamla Nagar Market, Delhi
Days Closed :- Monday
Timing :- 11 am to 9 pm
Bus/Metro :- Vishvidalaya Metro Station on yellow line.
---
358 views