5 BEST SHOPPING MARKETS FOR DIWALI 2023
Guest Blogger
1964 views
add comment
As we are all aware, the most important Indian festival is here. For instance, people are eagerly looking forward to the Diwali 2023 festivities and everyone is out shopping. Presently, all the shopping markets are buzzing with activity.
India is getting ready to celebrate Diwali 2023
Diwali Customs & Traditions
Gifting to family & friends is an important Diwali tradition.  As a matter of fact,  irrespective of their economic circumstances , people  celebrate Diwali with great joy. Secondly, new outfits for the family during Diwali is also customary. Diya's and candles are lit in homes, offices & shops. In addition, hanging colourful string lights outside  the homes & offices are also common. Rangoli with coloured powder & flowers is done on the floors.  Ganesh Puja & Lakshmi Puja are the main religious events. And finally, the family gets together to  play cards and enjoy dinner with a lot of  sweets. Above all, the traditional bursting of fire crackers is banned now although it was very  central to Diwali celebrations till a few years ago.
Diwali is the best time to shop as Diwali discounts and special Diwali exhibitions drive sales during this season. Gifting is a major Diwali tradition similar to Christmas .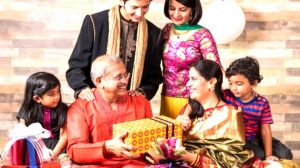 Let us  see what are the popular purchases during Diwali and  from where to buy them.
Best Shopping Markets for Diwali 2023
Diwali is a very popular & important festival in Delhi.  Further, all the markets are beautifully lit and there is a festive cheer in the atmosphere. As a matter of fact, people are jostling for space looking for the best bargains everywhere. Chandni Chowk is in Old Delhi and it is one of the best shopping markets. Further, the  Mughal ruler Shah Jahan's daughter Jahanara Begum  designed this shopping market in Delhi. Hence ,there is a lot of history attached to it. As a matter of  fact ,the present Delhi government has beautified Chandni Chowk and made it pedestrian friendly. Further, you can purchase everything that you want in  Chandni Chowk at very reasonable prices.
Some of the items available there include;
-New clothes for the entire family- OP. Jawaharlal & Sons, RCKC and  Chabbra are few of the shops from where  to purchase new salwar suits and dresses for the entire family.  For instance, salwar suits such as  Anarkali suits and a variety of new styles are available in these shops.
-Dry fruits boxes- Visit  Khari Baoli and get the best selection of dry fruits at the best prices. They have ready made boxes that you can pick up.
-Packaged gifts – Visit Kinari Bazar for decorative boxes. They  come with tassels & coloured borders and are very attractive. They are available in a variety of shapes & sizes.
-Silver gift  articles. Dariba Kalan is the place for exciting silver gifts, silver jewellery & gold & silver coins.
Sweet boxes- Haldirams & Bikaner Sweets have ready to pick up & customised sweet boxes as well.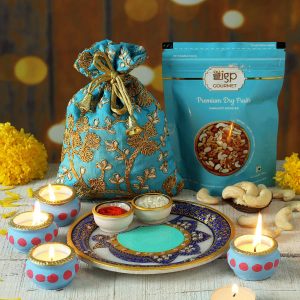 The best shops for clothes are  Nalli, Frontier Raas,& Pantaloons.
 Beli Rams and Khanna Jewellers are the best for silver gift articles. In addition, Bengali Sweets  is the best shop for sweets & dry fruits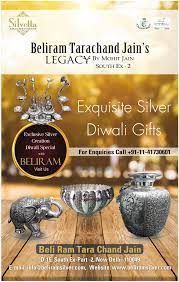 Best Shopping Markets for Diwali 2023 in Jaipur
For instance, New clothes can be purchased at Ranas and Rattan Deep Stores.
You can visit  National Handloom Stores for gifts & gift boxes. Further, Johari Bazar has also  several wholesale shops that stock dry fruits. You can take your pick . Finally, it is a is a jeweller's market where you can shop for silver articles and silver jewellery. LMB Hotel & Natraj Sweets in this Jaipur shopping market are the best known shops for sweets.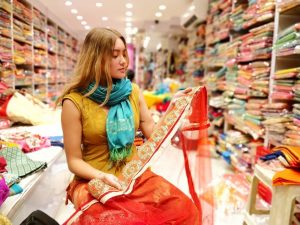 Best Shopping Markets for Diwaliin Chennai
Rasi Silks, Sreenivas Silks and Kanchi Weavers are some of the best shops in  Mylapore, Chennai for  beautiful  Kanjivaram silk sarees.
Silverware and silver gift articles can be purchased at  Sukra Silver Jewellery Store.  Similarly, Giri Trading Store is the best  known shop for all puja related articles in Chennai. In addition, this Chennai shopping market has  several shops that sell stainless steel vessels.
Lastly,Manjal, which is in Adyar, is a fantastic shop for gifting in Chennai. For instance, they make amazing bags, trays and baskets from palm leaves.
Nalli, Sundari Silks, Kumaran Silks & Pothys are well known  shops for Kanjivaram silk sarees.
 Further, Prince Jewellers & GRT are best known Jewellery stores.
Sarvana Stores stocks everything from sarees to jewellery to household utensils.  In other  words, it is a one stop shop. Finally, Sarvana Bhavan is  well known for sweets and savoury purchases.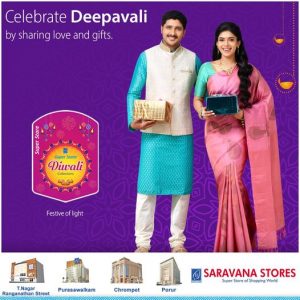 LUXURY SHOPPING FOR DIWALI 2023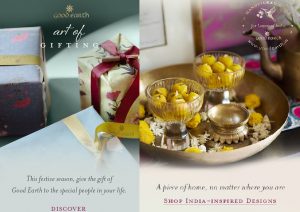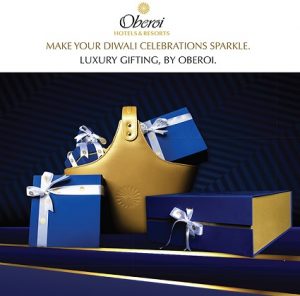 SHOPKHOJ WISHES READERS A HAPPY & SAFE  DIWALI
Our Other Diwali Blogs:- 
Diwali Celebrations in India
Top 11 Diwali Gift Ideas For Friends & Family
Why Everyone Goes to Chandni Chowk for Diwali Shopping?

Best Places for Diwali Shopping in Delhi
---
View our videos
SIGN UP FOR NEWSLETTER
Be the First to Know. Sign up to newsletter today