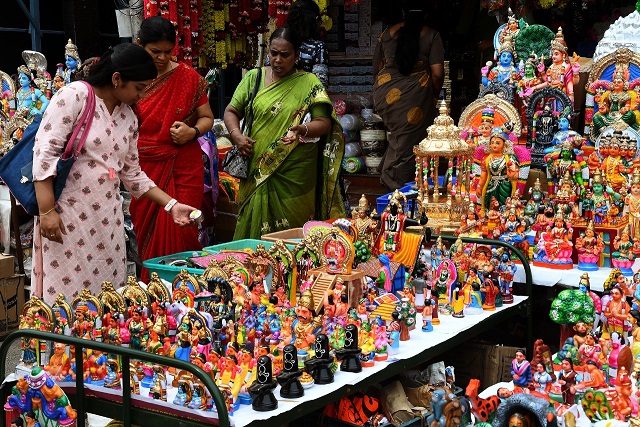 Mylapore
Mayil means peacock in Tamil language. Hence, Mylapore derives its name from the cooing noises of the peacocks which used to frequent this area. At first, it was a trading port in India. The Portuguese were the first settlers in...Read more
Mayil means peacock in Tamil language. Hence, Mylapore derives its name from the cooing noises of the peacocks which used to frequent this area. At first, it was a trading port in India. The Portuguese were the first settlers in this port. The British occupied this area thereafter. The 7th-century Kapaleeshwara Temple, the Santhome Basilica and the Ramakrishna Mutt are some of the famous places of religious importance. St Thomas, the Apostle, is said to have died here in 72 AD. Hence, the Santhome Basilica is named after him.
As historians believe, it is also the birthplace of the Tamil poet and saint, Thiruvalluvar. He is one of the icons of Tamil literature.
Best Buys in Mylapore
Silver articles
Kanjivaram silk sarees
Household utensils in steel
Classical Dance Jewellery
Navratri golu mud dolls 
Mylapore Shops – Street Shopping
Mylapore is quite popular for its cultural and religious heritage. The Kapaleeshwara temple has a famous tank along with a host of shops on all four sides of the tank.  The Mylapore Market is abuzz with activity at all times.The shops sell everything from spices (Ambika Applam Depot), utensils, jewellery, garments to books and toys. There are dozens of street vendors too. They sell bangles, flowers, fruits and other small items. You are free to wear your bargaining hats in this market.
It is noisy and crowded, especially in the evenings. However, it's hard to miss the smell of jasmine flowers, the sound of the Temple bells and the sight of the Temple tank. . Mylapore shops for street shopping is particularly very popular.
Shopping near the Mylapore tank is a quintessential Chennai shopping experience as compared to that of Chennai Malls. You will find the street crowded, especially during the Navaratri festival. Shoppers love to shop for Golu Dolls  for Navratri in streets surrounding the tank called Madavedhi.
Take a look at the video link: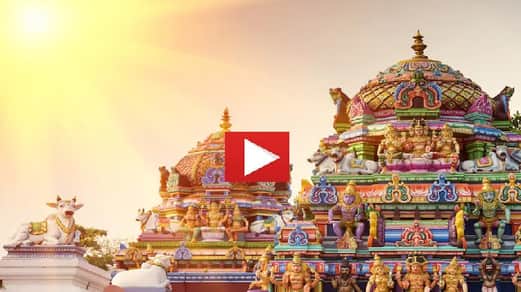 Silk Sarees
Rasi Silks, which is a very popular shop, is best known for its range of beautiful silk sarees called Kanjivaram pattu sarees.Also, check out scarves and Tanjore paintings at this shop. Additionally, it is one of the best known shops for bridal wear sarees.
Also, do  visit Shrinivas Silks. This shop is closer to the Mylapore tank in Luz Bazar.This shop is more reasonable priced. This shop is popular for its Kanjivaram silk sarees and cotton sarees.
Dance Jewellery
Shops for dance costumes, dance jewellery and other dance accessories can be found near the Kapaleeshwara Temple. Shanti Tailors store and Sukra, the silverware shop stock dance jewellery.
Therefore, classical Indian dancers usually stop by in this area to fulfil their dance costume requirements. In addition, Murthy Jewellers in Mylapore make bespoke gold & diamond jewellery.
Furthermore, "GIRI trading" which specialises in all things spiritual such as deities, puja articles and religious music CDs is a popular shop for devout Hindus.
As a matter of fact, Kanjiavarm silk sarees, Temple jewellery and puja items are best purchased in this Chennai Shopping Market.
City Centre Mall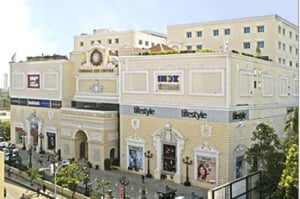 The City Centre Mall in Chennai is close to the Kapaleeshwara Temple.
The Chennai City Center shopping mall in Mylapore, has a multiplex, a food court and the Lifestyle department store.
Read about the best shops in Mylapore here. Further,Mylapore Express, is a popular online food delivery portal Mylapore. This Chennai market boasts of authentic & affordable food joints.
Recommended Blogs:
Street Shopping and Snacking in Mylapore, Chennai
Days Closed :- Open all days
Timing :- 11 am -8 pm
Bus/Metro :- Kapeleshwar Tank Bus Sto
---