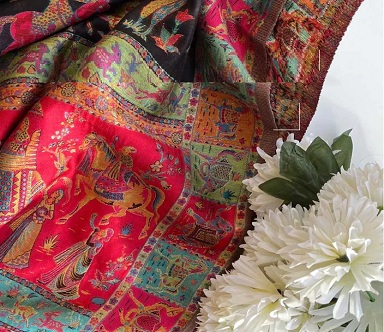 Best Shops for Shawls and Scarves
Best Shawls and Scarves Shops In Mumbai: Do you often confuse a fashion scarf with a shawl? Well, a scarf could be short or long but it is different from a shawl. What primarily differentiates a shawl from a scarf is its texture. A shawl is made from pure wool or a mixture of wool and other fabrics. Moreover, shawls are more often than not larger in size when compared with scarves.
You can wear a shawl or a scarf as a wrap over your shoulders. Alternatively, you have the option to drop it across your body. It also provides added warmth during winters.
If you happen to stroll through the streets of Colaba Causeway in Mumbai, chances are you become a big fan of the trendy designs at this real ethnic gem called Aseesa. Apart from ethnic Indian wear, Aseesa stocks an attractive range of Indo western dresses.
Check out their pashmina stoles with printed borders. They really look stylish and are worth your money.
Besides Colaba, Aseesa also runs outlets in Bandra, Andheri and Thane in the city of Mumbai. You may like to visit their stores during seasonal sales in February and June; the stocks are marked down considerably during this period.
Check out the best shawls and scarves shops in Mumbai only at Shopkhoj.com