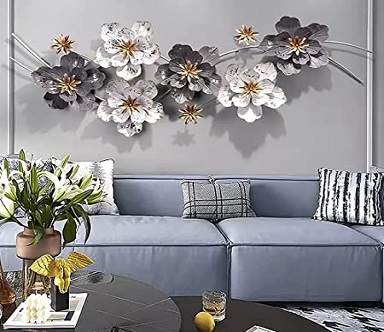 Best Shops for Home Decor
Best Home Decor Stores In Mumbai: Planning to give your home a much-needed makeover? With a ton of options in the home decor segment, you could easily impart a fresh and brightened look to your home!
You may start by doing away with all the excess stuff you have laying around. Next, choose your favorites from these home decor products: lamps, wall stickers, paintings, wall arts, retro and vintage clocks, photo frames, aroma oil diffusers, bells and wind chimes, trays & boxes, vases & artificial flowers, idols, art posters, collectible figurines, planters, showpieces, wall mirrors, wall shelves and key holders.
While in Mumbai, you may give a visit to the century-old Bombay Store https://www.shopkhoj.com/mumbai-shop/the-bombay-store/(available at Inorbit Mall and Vashi) to up your home decor game with beautiful decor pieces.
Set up in 1906, the Bombay Store has a total of 17 outlets spread across the country. You will certainly be happy shopping from their extensive collection of brassware which has something or the other for everyone.
Spruce up your living room with exquisite carved keys, ceramic mugs, temple accessories, wall hangings or clocks with embroidery and mirror work. They also stock attractive metal items, handcrafted stationery, and other souvenir items embellished with gemstones, cone work, and metal enamel.
Check out Shopkhoj.com for the best home decor stores in Mumbai.