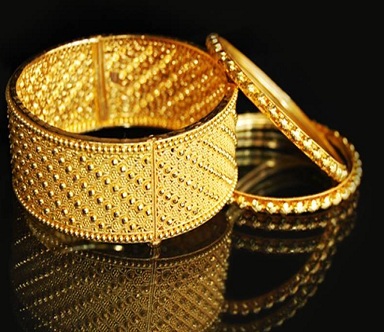 Best Shops for Gold & Diamond
Gold and Diamond Jewellery Stores in Mumbai: Want to go jewellery shopping in the city of Mumbai but not sure where to? Shopkhoj is here to help you with some top shops that never fail to craft and create magic with precious and semi-precious stones as well as metals.
Rose, one of the leading jewellery brands in the country, is much loved for creating exquisite jewellery with diamonds, emeralds and rubies. It was founded by Purnima Sheth in the year 1981. What fascinated us the most about this store was the rich history of Rose distinguished by design innovations.
They give shape to gorgeous heirloom jewellery pieces for scions and royals. Biren Vaidya took over the House of Rose as its managing director and creative head in 1986. In 2011, Vaidya created a masterpiece called 'Empress of Rose'. It was crafted around the 290.52 carats pear-shaped Columbian emerald (claimed to be the largest in the world) and crowned in a beautifully designed casing surrounded by brilliant cut diamonds.
This magnificent creation took more than 2,000 man-hours to complete from the rough to the finished jewel.
Another store that we simply love for its stunning collection is that of Orra. This jewellery brand boasts of a host of collections set with brilliantly cut diamonds, with Belgian diamonds being its specialty. Do take a look at the Orra Crown Star diamond — a stunning solitaire with 73 facets, when you visit their store at Inorbit Mall in Mumbai.
Choose your best pick from their sparkling collection of diamond solitaire rings, diamond earrings, diamond rings, diamond necklaces, diamond bangles, diamond pendants, diamond mangalsutras and diamond nosepins.
They also stock a special wedding collection which features rings, necklaces and bangles. Moreover, they help you customize your jewellery in accordance with your wedding outfits.
Check out Shopkhoj.com for the top gold and diamond jewellery stores in Mumbai.