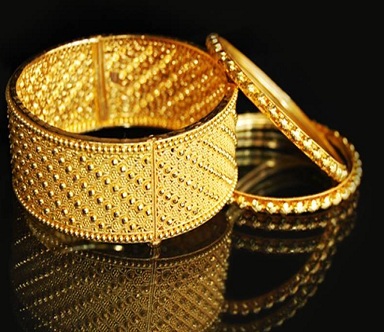 Best Shops for Gold & Diamond
Gold and Diamond Jewellery Showrooms in Bangalore: We all know jewellery is a girl's best friend. One of the best accessories, gold jewellery always comes in handy to enhance the beauty of a woman.
Want to go jewellery shopping in Bangalore? We at Shopkhoj have listed major brands to make it easy for you to visit the best stores in the city. Malabar Gold & Diamonds boasts a wide variety of gold, diamond, pearl and platinum ornaments. The majority of the ornaments are in 22K gold while the diamond ornaments are set in 18K gold.
Khazana Jewellery at Jayanagar also has an attractive collection of gold sets, necklaces, rings, earrings, bangles, gold amulets and traditional gold waist bands. We recommend you to check gold bracelets on display here. They are beautified with enamel work and filigree work. They also have sets with Kundan work.
Tanishq, one of the top jewellery stores in India, enjoys a strong presence in Bangalore too. The 22 carat gold and platinum jewellery range features elegant designs and new concepts such as detachable diamonds, bracelets-cum-necklaces, spiritual pendants with Holy Scriptures and recently, Mia – 18K designs.
If you are particularly looking for diamond and pearl necklaces, they will cost you over Rs 2 lakh/piece at this store. Kundan necklaces, on the other hand, cost between Rs 3-4 lakh. The price of a particular piece depends on its intricate design to a great extent. They also stock platinum bracelets, earrings, diamonds set in 18 carat gold.