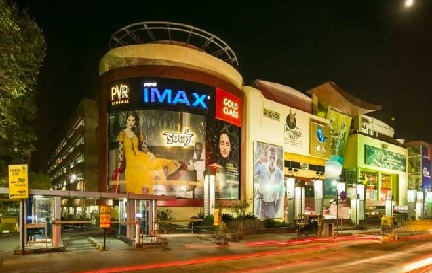 Forum Mall
Forum Mall has the distinction of being one of the first Bangalore malls in Hosur Road in Koramangala, Bangalore. This Shopping Mall has been developed by the Prestige Group. Families looking for a day out and even college students find...Read more
Forum Mall has the distinction of being one of the first Bangalore malls in Hosur Road in Koramangala, Bangalore. This Shopping Mall has been developed by the Prestige Group.
Families looking for a day out and even college students find this as a great place to go shopping and spend quality time with their near and dear ones. Forum Mall has both domestic and international stores. There are many shops that stock clothing, footwear and accessories. It also has a great food court and the PVR Cinema complex.
Forum Mall: Book Store
It has the LandMark book store. LandMark, the book store is the anchor store, in the Forum Mall. Bangalore still has a few book stores and Landmark is a popular book store, that is a pleasure to visit.
Tommy Hilfiger, United Colours of Benneton, Soch Satya Paul, Mochi, Mother Care, Lee, Levis, Fab India, Calvin Kline, AND are some of the popular shops garments for men & women. Ethnic dresses, party wear dresses, sportswear and smart casuals can all be purchased in these stores. Soch & Fab India specialize in Indian ethnic wear dresses. AND by Anita Dongre stocks stylish skirts, tops, trousers and one piece dresses.
Home Decor
Step into Jamals for home décor shopping to get something for your home. Da Milano & Hi Design are shops for leather bags. There are tote bags, handbags and wallets made from the finest leathers. Titan and Sun Glasses Hut are the accessory shops. Titan is a homegrown brand for watches and Sunglasses Hut is a great place to choose sunglasses for both men & women. They generally stock products from RayBan, Tom Ford, Versace, Burberry, Armani & Prada.
Nike, Puma, Mochi and Metro are the shoe shops in this mall. The Body Shop, Kia are shops for personal care products.
There are events that constantly happen in the Forum Mall.
This Bangalore Shopping Mall has some happening restaurants such as Toscana, PizzaHut, KFC, McDonalds and Shiv Sagar.
Koramangala is a central part of Bangalore. It is a residential area. The Forum Mall has introduced a great option for shopping in Bangalore for the local residents.
---
84 views