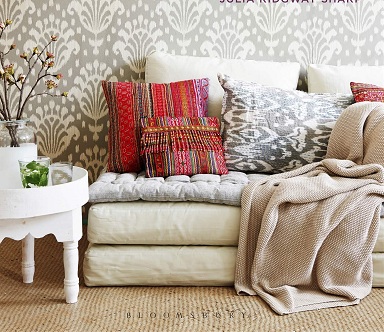 Best Shops for Furnishing
Best Furnishing Stores in Mumbai: One of the ways to add freshness to your interiors is by embracing newness. Sounds too simple? Well, try choosing funky cushion covers, interesting rugs and carpets, as well as classic curtains and you will see how much you really like your home after a drastic makeover. These home furnishings products are just perfect to add to the overall aesthetic theme of your home.
If you are looking for an exciting range of products while shopping in Mumbai, Maspar will probably have everything for each and every room of your house. Available at High Street Phoenix and Palladium Mall in Mumbai, this international home furnishing brand has a total of nine exclusive stores in India.
From experimental pieces to more traditional designs, the exclusive range of products at Maspar makes sure to lend your home a warm and lovely look.
The Maspar store in Phoenix Mall lets you explore through a great collection of home furnishings products. These include bedsheets, pillow covers, cushion covers, curtains, rugs and table linen.
We particularly liked the theme-based collection at Maspar, which includes coordinated bed sheets, pillow covers, bath linen, and curtains in beautiful pastel shades.
Check out Shopkhoj.com for the best furnishing stores in Mumbai.