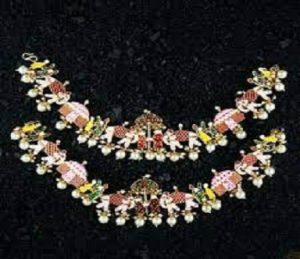 Best Shops for Imitation Jewellery
Top Imitation Jewellery Shops in Mumbai: Imitation jewellery or artificial jewellery may be crafted using inexpensive metal and gemstones. But they have their unique charm. What's more, they can turn heads with your favourite celebrity's showpiece being customized just for you.
Women love the way imitation jewellery makes experimentation possible with a plethora of designs and styles. In fact, these look as elegant and classy as the 'real' version.
It is time to go shopping for imitation jewellery in your favorite city. If you are visiting Gandhi Market in Mumbai, do drop by Sneha Collection for everything from bangles to heavy bridal necklaces. Among the many glittery things available at this shop is a beautiful range of earrings.
The shop is also good for shopping for a variety of 'Churas' which are traditionally worn by Punjabi brides. They also stock bindis and hair clips at this store.
Located at Bandra's Hill Road market, Shrinath Arts Jewellery is quite popular for its extensive collection of imitation jewellery. You can spot hundreds of funky hippie accessories, broad silver necklaces, as well as antique and ethnic pieces at throwaway prices.
Check out Shopkhoj.com for the best imitation jewellery shops in Mumbai.