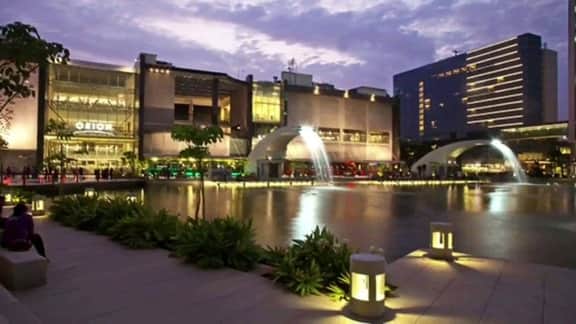 Malls In Bangalore
Several Malls in Bangalore are very spacious and beautifully appointed.The most famous of these malls is the UB CITY Mall.It is in the center of town and is a luxury mall.It is spacious with an amphitheater .The international brands in this mall are Canali, Louis Vuitton, Burberry,Rolex, Jimmy Choo & Hamleys.
In addition, several prominent events and musical events  happen  here. The open air food court has some excellent restaurants.
 Malls in Bangalore
There is a Leela Galleria Mall in the Leela hotel. It is quite unlike other shopping malls. It is a compact shopping mall. For example,it has a few select shops with distinct products.Mother Earth is one of the popular shops here .Mother Earth,for example stocks organic food that is locally grown. In addition, there is furniture, home furnishings,casual wear dresses and imitation jewellery. There are shops for Kashmiri Carpets and pashmina shawls in this mall.
The Orion Mall is spacious and designed by reputed architects from abroad. Some of the best international brands are  Zara, M&S,Mango & Jack& Jones.  .
The Mantri Square Mall is a huge mall and is home to both international and domestic brands.It also has a hypermarket as well. Lifestyle, Shopper's Stop ,Pantaloon, and Reliance Trends are some of the popular brands. M&S  is an anchor store in the mall.There is INOX entertainment and a bowling alley here. In addition they also have a gaming center. The best praise is reserved for the restaurants.
 Malls in Bangalore -Garuda Mall
The Garuda Mall is home to Shoppers Stop & Westside, the department stores.  Further, Forever New, Global Desi, Fab India Accessorize, Aldo, Steve Madden and Sunglasses Hut. There are both domestic & international cosmetics brands  here.
Meenakshi mall
Royal Meenakshi mall is in the center of town and serves the local residents. MAX, Reliance Trends,Allen Solly, Lee,Wrangler are the best stores. The 4th floor has a dedicated entertainment section.
Malls in Bangalore -Forum Mall
The Forum Mall is a huge mall in Hosur Road.Clothing footwear accessories,dining and entertainment options are all available here.It has a book store that is particularly interesting . Hi Design, DaMilano, Fab India are the popular shops .
Finally, The Orion Mall & the Phoenix Mall are popular big malls offering entertainment ,dining & shopping options.
The 1 MG Road Mall is another Mall in Banaglore in the center of Town.Fab India is a major attraction here apart from the gaming area for kids and the restaurants
1400 views