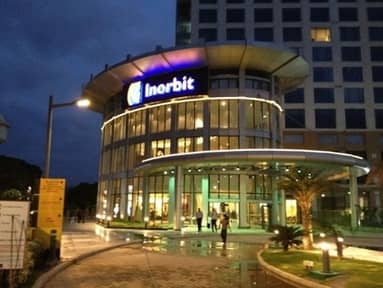 Inorbit Mall
The Inorbit Mall in Whitefield, Bangalore is a mid-sized mall near the Hi Tech City. Inorbit Mall was started by the K.Raheja Group. The Group has similar malls in Mumbai, Hyderabad, Pune and Vadodra. It is adjacent to the Marriot...Read more
The Inorbit Mall in Whitefield, Bangalore is a mid-sized mall near the Hi Tech City. Inorbit Mall was started by the K.Raheja Group. The Group has similar malls in Mumbai, Hyderabad, Pune and Vadodra. It is adjacent to the Marriot Hotel.In fact, one can walk into the Inorbit Mall from the hotel. Shopping in Bangalore is an easy walk for the travellers staying in the hotel.
Anchor Stores @ Inorbit Mall
Shoppers Stop and Reliance Trends are the anchor stores. Shop for both ethnic and western wear dresses, costume jewellery, bags, footwear, makeup products and perfume in these stores. The collection is very good.
While Shoppers Stop & Reliance Trends stock make up and personal care products also, Go Colours & Forest Essentials are standalone stores for makeup products and body, skin & hair care products Shoppers stop, AND, Global Desi, Relainace Trends and Soch stock Indian ethnic wear clothes.
Shopping for salwar suits, anarkali salwars, lehengas and skirts can be done in these stores. AND stocks dresses, skirts and stylish tops. They are suited for both office wear and party wear. Hypercity is a popular Bangalore shop for groceries, bakery & fresh food. There is a Hypercity in almost all the Bangalore malls.
Footwear Brands@Inorbit Mall Bangalore
Bata, Skechers, Metro & Puma are popular footwear brands that are present in InOrbit Mall. Pepe Jeans, Levis, United Colours of Benneton are international stores in the InOrbit Mall
Food Court
There is a food court and standalone restaurants such as Pizza Hut, Dominos, Chutneys, Sothern Spice & Beijing Bites, NH8, Biryani Kitchen, Subway, KFC and others in Inorbit Mall Bangalore .
Bangalore can get quite warm in the summer months. The shopping malls are great places to shop in air conditioned comfort and enjoy time with kids and family.
---