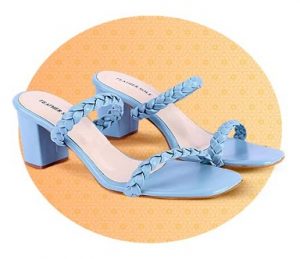 Best Shops for Shoes and Bags
Best Shoes and Bags Shops in Mumbai: If you are visiting Hill Road in Mumbai, there is one footwear shop that you can't afford to miss out on. Yes, we are talking about BATA. From funky, stylish shoes to black stilettos, they have an amazing collection of footwear.
You can find everything from simple flats to ballet shoes, wedge heels, high heels, boots, casual chappals or the white sneakers. The list is endless. The products are all reasonably priced too.
Esbeda available at Oberoi Mall, Mumbai could be your next go-to store for shopping some awesome bags! The trendy collection of office bags starts from an affordable price of Rs 1,000.
We also liked their collection of clutches with pearls, shells and even pom poms stuck on them. You can also spot here 'purse-within-a-purse', the types our grandmothers used to have but a tad more stylish and in a variety of colours.
Upgrade your wardrobe for the upcoming occasion with footwear from Lilac Shoes available at Maxus Mall. They stock both daily wear as well as party wear shoes and sandals with prices ranging from Rs 399 /piece and above.
Do not expect the sandals bought from this store to last more than a season or two. In today's age of fast fashion, we think that works just fine too.