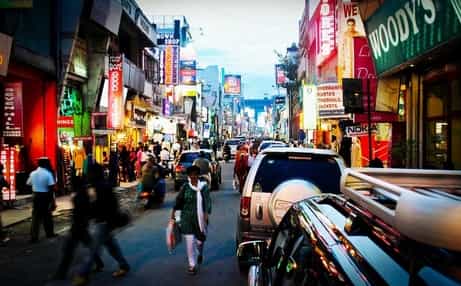 Markets​ In Bangalore
Bangalore is a sprawling city. Best  Shopping Markets in Bangalore  & Bangalore street Markets are all around the city.
However, some of the Markets in Bangalore  are very old markets. For instance, the MG Road shopping market ,Commercial street shopping market,Jayanagar and Chikpet are pretty old shopping markets. New shopping markets have sprung up in Koramangla & other new areas nearby but the old shopping markets are still very popular.
For instance, even today ,when you walk through the MG Road Market, you will be able to visualise what a majestic and busy shopping  it was in the hey days. The roads are broad.The shops such as Cauvery Cottage Emporium, the Prasiddhi Silks, Vjayalajkshmi Silks ,Central Cottage Industries, Cauvery Handicrafts, and Kashmir cottage  are a few of the big stores here.Brigade Road is off MG road. While Brigade road used to be a hep shopping area ,it now has several offices as well. It does retain its charm with a few swanky shops.
The Commercial Street in Bangalore is teeming with people at all times. In other words, it has. a range of shops from Jewellery shops to sarees, fabrics, salwar kameez, western wear and accessories. They also have street shops for tops, jeans ,skirts & imitation jewellery.
 Markets in Bangalore -Jaynagar
The Jaynagar shopping market is spread out over several blocks.For instance the best shops for silk sarees are in the 4th block Jaynagar. For instance Angadi Silks,Nalli Silks and the famous jewellery house,C.Krishniah Chetti & Sons. The 3rd block Jaynagar has a row of shops starting with a 3 floor Deepam Silks store
 Street Markets in Bangalore -Chikpet
In addition Chickpet is another market in Bangalore that is popular with the locals. One can shop for a range of budget friendly products in Chikpet . In addition one can also shop for flowers, utensils, groceries and other similar stuff.On festival days, these street markets in Bangalore come to life.
  Best Shopping Markets in Bangalore
Lavelle Road and UB City Road have some modern shops selling designer wear dresses and trendy western wear. In fact, the  UB CITY MALL is located in this road.
In addition, other popular Bangalore shopping markets are Koramangla,Basvangudi and Indranagar.
1629 views