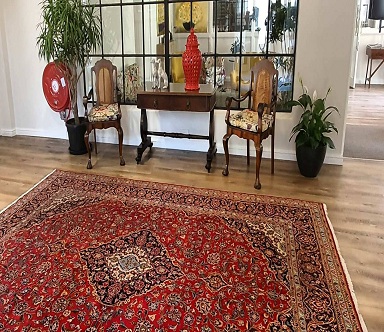 Best Shops for Carpets
Best Carpet Shops in Kolkata: Wondering how to accentuate the look of your house, especially floors? Even though your floors are tiled with marble, getting a carpet or a plush rug will definitely give it a much-needed boost.
If you are in the city of Kolkata, we recommend you to visit Kashmir Gift House. This third-generation store in the popular New Market is more than 110 years old and stores an exquisite collection of all things Kashmiri. From kaftans, carpets, and rugs, to shawls, bags and even furniture, this store offers a great many products to choose from!
Moreover, Kashmir Gift House is popular for its authentic Kashmiri items, especially Pashmina showpieces. It stocks an amazing collection of Pashmina Jamawar shawls, Pashmina stoles, designer sweaters and Phirans.
Talking about high-quality carpets and rugs, you can look for something with softer shades or something in a bright shade to match with the rest of your décor.
If you are keen to find out the origin of the products, don't hesitate a bit. The shop assistants at Kashmir Gift House are quite friendly. They love to share all related information of any their products with their customers.
Did you know that the Carpet industry holds the distinction of being one of the oldest industries in India. India takes pride in its ancient craft of carpet weaving. This craft is surely blessed with expertise from the lands of Persia, China and Afghanistan. Moreover, the states of Rajasthan, Kashmir and Uttar Pradesh are popular as the major carpet belts in India.