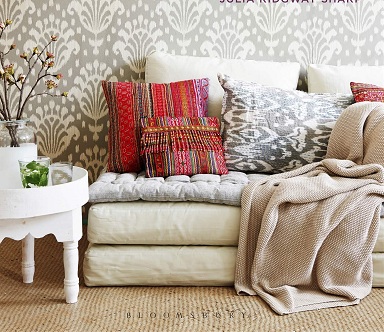 Best Shops for Furnishing
Best Furnishing Shops in Kolkata Market: The home furnishings segment in the country is soaring to new heights, as Indians become more conscious about the way their homes look. The increased rate of urbanization has resulted in the demand for home furnishings products.
An selection of gift items can be picked from under the home furnishings category. These include upholstery, bed linens, curtains, bath linens, bedsheets, pillow covers, mats, cushions, protectors, bedding, mattress, bathroom accessories, blankets, towels, curtains, carpets and other accessories.
Good Companion is a must-visit furnishing store at Russle Street in Kolkata. They specialize in home textiles with an attractive collection of bed linens, table clothes, cushion covers, kimonos, tea cosies, as well as napkins.
For printed bed covers, cushion covers and quilts in ethnic Rajasthani prints, you can explore shopping at Rajasthali-Rajasthan Govt Handicraft Emporium at the Dakshinapan Shopping Complex. The Rajasthan Emporium is also quite popular for its collection of tie and dye sarees, known as Bandhej and Leheriya. They are made of chiffon georgette, cotton and satin.
Check out some of the popular furnishing shops in Kolkata only at Shopkhoj.com