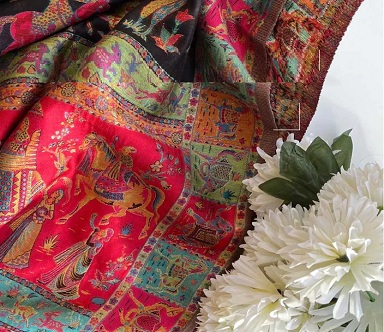 Best Shops for Shawls and Scarves
Best Shawls and Scarves Shops In Kolkata: Are you looking for a stylish selection of shawls and stoles that come with a traditional touch?
Try experimenting with the statement scarf to add a contemporary look to any basic outfit such as jeans and tee. If you happen to pick a scarf in gray, navy, camel or black color, this makes for a versatile accessory to be clubbed with any dress.
The glam scarf is something to go for special occasions. A scarf with gold or metallic accents is the ultimate accessory to add luxury to your party ensemble.
And if we are talking about scarves, we can't miss out on the ultimate accessory called Pashmina (or Cashmere scarf). Made from pashmina cashmere or viscose, the super soft scarf is known for its warmth and luxury.
While in Kolkata, you may find it hard to resist shopping at Bombay Silk Store. Located at the New Market area, the retail store offers a wide range of shawls and scarves, besides exclusively printed sarees. The exquisite collection is a perfect fit for casual wear dresses as well as for special occasion dresses.
What we found quite impressive is their gorgeous variety of hand-embroidered shawls, scarves and stoles. They are made of silk and wool and viscose fabric, and embellished with beautiful embroidery.
Check out the best shawls and scarves shops in Kolkata only at Shopkhoj.com