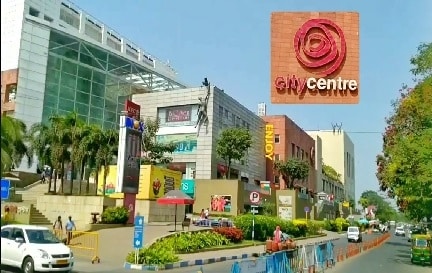 City Centre – New Town
City Centre New Town is another major  Kolkata shopping mall. It presents a mix of domestic brands, retailers and kiosks along with boutiques and a mini-bazaar. Spread over almost 5-lakh sq ft, City Centre New Town comprises of a shopping plaza...Read more
City Centre New Town is another major  Kolkata shopping mall. It presents a mix of domestic brands, retailers and kiosks along with boutiques and a mini-bazaar. Spread over almost 5-lakh sq ft, City Centre New Town comprises of a shopping plaza with over 240 outlets.
Shops @City Centre New Town
The anchor stores are Pantaloons and Lifestyle. Other brands like Max, Archies, Adidas, Apple Store, Biba, Carbon, Crocodile, Crossword, FabIndia, Metro Shoes, Mufti, Music World and Titan also have their showrooms here. For instance ,Pantaloons, Food Bazar & Max are the important retail & anchor stores here.
Great ambience @City Centre New Town
In addition to the branded stores there are kiosks and small bazars .This is similar to City Centre Salt Lake Mall. There are special kiosks to showcase crafts ,food and other items. Therefore ,it is a place for Start UPs to showcase their products and crafts.
Above all ,the Spine Plaza is a  central space for celebrating events. It displays a carnival spirit at most times. It allows customers to congregate and spend time chatting.
Food Court @City Centre New Town
" Hang Out"  is the food Court and  has great street food. It is a spacious place to satisfy your gastronomical urge and is a place to relax.
Finally, City centre New Town is a mix of International & Domestic brands, small kiosks, bazar and a mini mall. There is a big city mall and a small town bazar co existing with each other. The street food and the 5 Star dining options offers a greta choice to people
5 Star Hotel
Swissotel Hotels, which is owned by the Fairmont Raffles Hotels International, a leading global hotel company with several hotels and resorts worldwide, is located here. It is Kolkata's first 5 Star Hotel within a mall . City Center  New Town Mall Kolkata is only a few minutes from Kolkata International Airport.
---
103 views