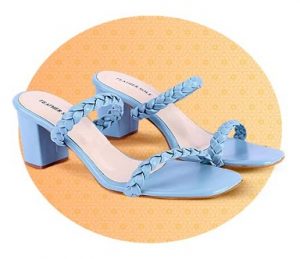 Best Shops for Shoes and Bags
Looking for the best shoes and bags stores in Chennai?
Trendy Bags
How important are bags and hand bags for women? Well, it's all about what best defines her dynamic personality. So she definitely needs something more than just a simple accessory to fit in all her essentials.
While in Chennai, you can shop for the latest trendy handbags at Steve Madden. The New York-based top-listed company designs and markets stylish fashion accessories and shoes for women, men and kids too. At their Phoenix Mall store in Chennai, one may explore purses, totes, clutches, shoulder bags, belt bags and more to go with every outfit.
Shoes
Footwear today must cater to busy lifestyles, offering latest fashion along with comfort. When it comes to ladies footwear, there are more variations in the market than you ever imagined. From heels to shoes to flat sandals, ladies footwear are so irresistible.
Founded in England in 1825, C. & J. Clark International Ltd (Clarks) is a renowned shoe manufacturer and retailer. Besides all major Indian cities, Clarks showroom is present at the Express Avenue Mall in Chennai.
Flat Sandals with straps (available in black and brown colors) are popular as one of the most practical footwear from Clarks.
They also stock high heels, leather shoes, and ankle length boots for women with an average price ranging from Rs 3,000 – 4,000/piece.
Steve Madden is another popular shop to check out for sandals and shoes.