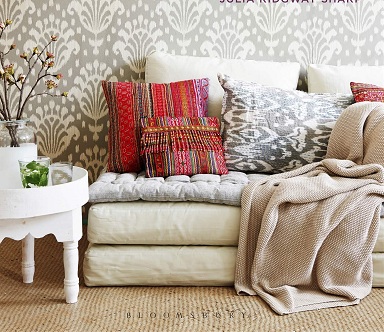 Best Shops for Furnishing
Furnishing Stores in Chennai: There are endless possibilities of enhancing the look of your home with furnishing accessories.
Home furnishing items include bed linens, curtains, bath linens, bedsheets, pillow covers, mats, cushions, protectors, bedding, mattress, bathroom accessories, blankets, towels, curtain and other accessories.
There are several shops in Cathedral Road for furnishings. They stock foam and coir mattresses with varying thicknesses for a sofa upholstery, a couch or a bed. These mattresses could be customized as per client's requirements. Imported fabrics for curtains and sofas are also available in several shops.
Fab India in Alwarpet has entire floors dedicated to furnishings. Ready-made curtains, upholstery, cushion covers, bed covers and quilts are available here. They also stock towels in varying sizes .This is one of the best Indian shop for furnsihings. Anokhi in Chamiers is another shop that stocks quilts and soft furnishings.
You may also shop for furnishing products at Atmosphere located at Khader Nawaz Khan Road, Nungambukkam. The global luxury textile brand brings exclusive range of drapery, real sheers and upholstery for its discerning customers. These products are beautifully displayed and come in a variety of textures too.
Good Earth in Nungambakam is another shop that has exquisite furnishings and home Décor items.