Top 15 Shopping Markets in India
Jyoti
1270 views
add comment
India is a fascinating and exciting shopping destination. It is culturally rich with a phenomenal diversity in textiles, handicrafts & jewellery.
Clothing, Jewellery & Handicrafts in Indian Cities
Firstly, we need to understand  that  the textiles, jewellery and handicrafts are unique to each State in India. Above all,a diverse range of fabrics are woven and manufactured  in India. The yarn & texture is indigenous to the State . For instance, the Kanjivaram silk fabric woven in the town of Kanchipuram, near Chennai is unique in its texture . Chanderi silk is produced in the town with the same name in the State of Madhya Pradesh is distinct. They are totally different  in form & feel.
So is the case  with Jewellery & handicrafts. They are unique and different in every State in India.
Shopping Markets in India 
As a matter of fact, the shopping culture and the shopping experience is different in each city and in each shopping market.
For example, the Kolkata Shopping Markets are unlike the Jaipur Shopping Markets. The Delhi Shopping Market is different to the Chennai Shopping Market. The whole ambience is different and the language  spoken in these markets is different. Small shopkeepers sell ethnic products manufactured locally . Further, locally produced goods are all available in the City's shopping markets .
Shopping Markets Vs Shopping Malls 
Shopping malls across India  offer a nearly similar experience in every city. The shops are similar and  almost all of them sell branded items. Shopping markets are different and unique to the State and the city.
That is what makes shopping in India interesting and exciting. Probably,no other country in the world has  such a varied and exotic range of shops and products as India.
Here, we list down the top 15 Shopping Markets in India in 7  Indian cities. Visit these shopping markets and enjoy the best shopping experience of your life. Pick up the best fabrics, ethnic wear dresses, jewellery  and handicrafts that is unique to each State in India.  It will certainly make your  India shopping experience a memorable one.
TOP DELHI SHOPPING MARKETS
Delhi is one of the best cities to shop in India. It has been the capital city during the Mughal rule in India and during the British rule as well.
Connaught Place  in Delhi ,is known for its unique architecture designed by the British. There are well established retail shops for ethnic wear and jewellery. Baba Kharak Singh Marg in Connaught Place, is known as the State Government Emporia. Nearly all the Indian States  have a store in this lane.Further,textiles and handicrafts from the various Indian  states are on display here.
The Central Cottage Industries in Janpath stocks the best handicrafts from all over the country.
Khan Market is a high end shopping place in Delhi  for home furnishings and ethnic wear. The book shops and coffee shops are very popular with the expats .
While there are several shopping markets in Delhi, here we list down 3 of the popular shopping markets.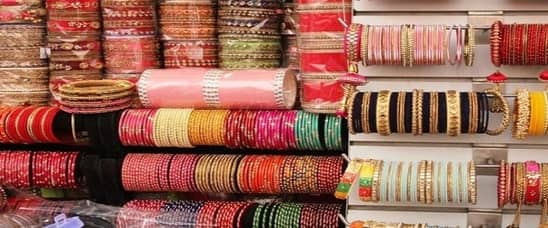 Three Popular Markets in Delhi :
1. South Extension
The South Extension Market has got a new lease of life with the introduction of the metro rail.
Ritu Kumar, Nalli, Ushnak Mall and Frontier Raas  are good shops for bridal wear shopping.Tanishq and and Khanna Jewellers are well established jewellery showrooms.
Do not forget to taste the bhel puri snack  that is available at the street corner in South Extension Part 1. It is certainly the best in town.
2. Lajpat Nagar
  Lajpat Nagar is a very popular shopping market with the local residents.  However, it is always crowded.
It is best known for  its fabric shops and imitation jewellery, although you can buy  just about anything in this Delhi shopping market.
3. Chandni Chowk
The Chandni Chowk Market is historic and chaotic. It, is a great attraction for tourists and has historical significance as well . This shopping market  was built during the Mughal period. It is the best wholesale shopping market for silver jewellery, textiles, wedding trousseau, dry fruits and several other products.However, take a rickshaw ride in this part of Delhi and you will be amazed with the variety of products and number of people shopping here. It is a wholesale shopping market. Hence,it is always crowded.
Visit Kinari Bazar and Dariba Kalanin Chandni Chowk .It is certainly a lifetime experience.

 TOP MUMBAI SHOPPING MARKETS.
Shopping in Mumbai is a mixed experience. It has high-end luxury shopping. It also has amazing street bargains. Bandra's Linking Road has street shops for clothes, footwear & bags. Fashion Street has an even longer list of bargain shops for jeans and T shirts. The Phoenix Mall has luxury shops.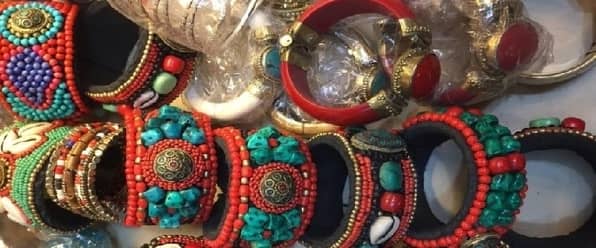 We have picked  the following two popular markets in Mumbai:
1. Santa Cruz Market
The term Santa Cruz comes from the Portuguese words meaning "Holy Cross". Santa Cruz has some wonderful boutique shops for bridal wear dresses. It also has street shops for bargain shoppers.
2. Colaba Causeway shopping market in Mumbai- Near Gateway of India
Colaba Shopping Market is right next to the Taj Hotel and the Gateway of India. Walk along the streets for handicrafts, ethnic jewellery shops, ethnic dresses & art.
 TOP KOLKATA SHOPPING MARKETS
Kolkata or Calcutta as it was known earlier, was  also the first the capital of British India.
It is noteworthy for its Bengal cotton sarees, gold jewellery, terracotta jewellery and handicrafts.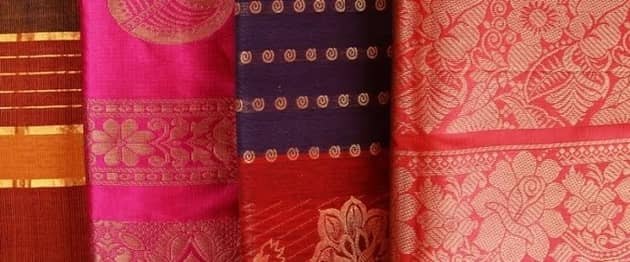 Check out the following Shopping Markets in Kolkata:
The Dakshinapan Shopping Centre
Dakshinapan Shopping Centre is an open air shopping complex. Simple and sophisticated handicrafts and textiles are available in the State showrooms in this mall. It is certainly well worth a visit.
Gariahat
Gariahat is the quintessential Kolkata shopping experience. It is always crowded with shoppers. Apart from daily essentials and ethnic food shops, Gariahat has some of the best shops in Kolkata for Bengali sarees and Banarasi sarees.
Benrasi Kuthi, India Silk House and Mabesha are best shops in Rashbehari Avenue,Gariahat  in Kolkata. Furthermore, Weavers Studio and Kanishka stock beautiful Tussar sarees and light silk sarees.
Finally, do not miss out eating the puchka or pani puri in Gariahat.
 TOP JAIPUR SHOPPING MARKET
The colours and smell of Jaipur shopping markets will amaze and surprise you. The Pink City of Jaipur is a crowd puller when it comes to shopping. People shop for jewellery, textiles, ethnic dresses and miniature paintings in Jaipur.
Here are the two most popular shopping markets in Jaipur:
Bapu Bazar
Bapu Bazar is a small market near the Sanganeri Gate in Jaipur. It is best known for lac bangles, juttis, cotton furnishings and cotton salwar kameez sets.
It is a budget friendly shopping market and hence it is popular. Further, there are shops selling  local snacks and and pappad  are popular here.
Johari Bazar
Johari Bazar Market is a historic market located  on the Jaipur City Palace Road. The shopping starts right outside the City Palace and Hawa Mahal & extends all the way to the Sanganeri Gate.
Shops for bridal ware, jewellery and silver ware is in Johari Bazar.Further, have a meal at the LMB Hotel.It is an iconic restaurant. Due to its popularity, it is always crowded. Johari Bazar is always crowded with pedestrians, cars and scooters. Hence the traffic is chaotic.
 TOP BANGALORE SHOPPING MARKET
Firstly, Bangalore is the IT capital of India. While Bangalore shopping malls have taken over the city shopping scene in Bangalore, there are old and established shopping markets in Bangalore that are still popular. The old world charm of visiting a shopping market  with unique shopping establishments is a memorable one. Above all, the Bangalore silk sarees are very popular in Bangalore  and you have to certainly visit a established shop to buy a silk saree.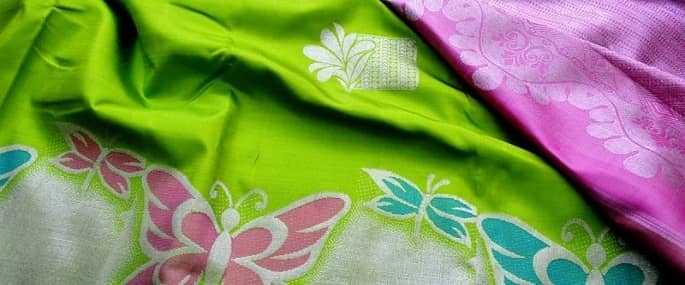 Visit the following two old shopping markets in Bangalore and get a feel of the real deal.
Jayanagar 
Jayanagar  is a popular residential colony in the heart of Bangalore . The shops are spread out on the streets. You will have to walk from one shop to the other. In some  instances, the shops are located in nearby roads and you will have to get there in an auto or by Uber.  Nalli's, Neeru's, and Angadi Silks, the silk saree shops  and C.Krishnaiah Chetty & Sons, the famous jewellers are located here. This is certainly the best shopping market in Bangalore  for silk sarees.
MG Road
MG Road  has not lost its charm. It remains a quintessential Bangalore shopping market. The Metro Line on MG Road has added more accessibility to this area. Shop for Kanjivarams, Banarsis and Pochampalli saris here. Some of the well known shops in MG road are Vijaylakshmi Silk and Sarees, Priya Simran, and Prasiddhi Silks. Cauvery Handicrafts and Cottage Industries are two prominent shops for Karnataka handicrafts.
 TOP CHENNAI SHOPPING MARKET
Chennai is known for its beaches, its historic temples and churches. The British ruled India and left a lasting footprint in Chennai,  which was earlier known as Madras. The Kanjivaram silks, gold jewellery and bronze handicrafts are top buys in Chennai.
Here we present two shopping markets that are vastly different from each other. The T Nagar Shopping Market is an old and established shopping market in Chennai. The Nungambakkam, KNK Market is new and upcoming shopping market.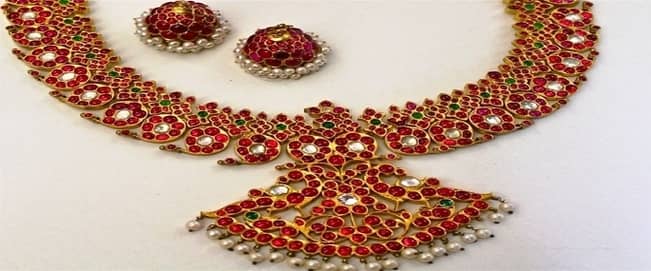 Here are the two most popular shopping markets in Chennai:
T Nagar
T Nagar is  the local favourite for  bridal wear sarees and jewellery. Some of the famous shops in this road include Sundari Silks, Nalli Chinnasamy Chetti, Pothys, RmKV and Kumaran Silks. Wedding shopping and festival shopping is done in T Nagar.Hence it is crowded during the festive season for sure.
Consequently, choose the best times to visit the market.
Nunngambakkam
Nungamabakam is an upmarket area in Chennai. Designer wear shops, exclusive home decor shops and jewellery shops have opened their stores here. In addition, there are popular coffee shops and restaurants here.
ManMandir, Ritu Kumar & Evoluzione  are some of the popular shops in this area.
 TOP PONDICHERRY SHOPPING MARKETS
Finally, we introduce the city of Pondicherry. Pondicherry was ruled by the French for nearly 300 years and it still retains the French influence. Shopping in the French Quarters in Pondicherry and in the Tamil Quarters, which are the 2 popular shopping markets  is a vastly different experience. The  Auroville Township has shopping  as well.
We bring you two very exciting shopping opportunities in Pondicherry.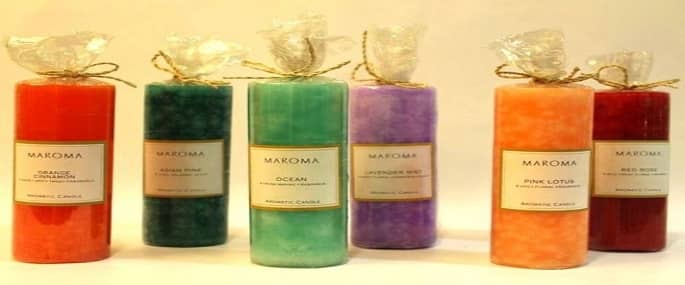 Auroville Visitor Centre
Auroville is a small town  established by Shri Aurobindo and his disciple popularly known as the Mother. It is  a meditation centre and a manufacturing centre  as well.  Items made of  paper, leather, candles and  ceramics are manufactured inside the premises. They  also manufacture western wear garments .  However,all the products  manufactured in Auroville are largely exported. Above all,the Auroville township is a unique experience.
French Quarters
This is one of the quietest and  most elegant of shopping areas in Pondicherry.  Small boutiques and cafes dot the leafy streets named in French.
Walk along the Promenade after you have done with your shopping in the French Quarters.
Ceramics, candles and garments are some of the best buys here. In addition, there are shops that sell antique furniture.
We  therefore recommend that you visit these shopping markets in India and enjoy the exciting  and distinct  experience in each City . It is absolutely amazing and enriching.
---
View our videos
SIGN UP FOR NEWSLETTER
Be the First to Know. Sign up to newsletter today