Top 10 Artificial Jewelry Shops in Delhi
Ananya Madhavan
7692 views
add comment
Jewelry holds a magic and allure like no other object. There is an aspirational quality to it. This is true  throughout the world and through the ages. Whether in Victorian times or in the  modern age, the quest to find that perfect piece of jewelry that enhances one's life is an ongoing one.
In today's world, one can choose between either real jewelry or artificial jewelry that looks like real jewelry. As a matter of fact, artificial jewelry or imitation jewelry has taken the world by storm. They are available everywhere, are less expensive than real jewelry and the myriad metals, materials & designs used in making artificial jewelry make them astonishingly versatile to wear. We will explore the best shops for artificial jewelry in Delhi in this blog.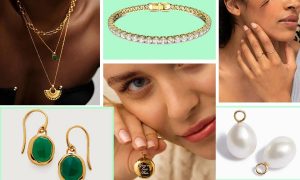 Jewelry is essentially a personal adornment to enhance one's appearance. From weddings to parties & workplace dressing, jewelry is an essential part of the attire. Brooches, bangles, hair pins, maang tikka, bracelets, jhoomar, armlets, earrings, nose rings, rings, necklaces,waist bands, Kamarbandh , anklets and toe rings, are all  items of jewelry  that are coveted by women.
The materials used for jewelry also cover an infinite range. Firstly, there are  traditional metals such as gold, silver ,copper & brass. Further, gemstones  such as rubies, emeralds, sapphires, diamonds and  pearls  are used along with the metal to completely transform  & complement the metal. However, in the present times, non-traditional & interesting items  are used in jewelry making. Seashells ,coloured beads, ropes, glass & terracotta are  all part of mainstream jewelry now.
Two kinds of Artificial Jewelry Shops in Delhi
Ethnic artificial jewelry is very different from Indo Western artificial jewelry  in terms of design & aesthetics.
Ethnic jewelry is either plain gold-plated jewelry or is with kundan (uncut glass). Necklaces, jhumkas, bracelets, kadas ,bangles, kamarbandh, maang tikka are examples of ethnic jewelry. You can pair them with Indian ethnic clothes.
If they have a lot of kundan stones, they can look a lot blingy. If that is what you are looking for, you will not be disappointed with the several street shops that have this kind of jewelry. There is subtle artificial jewelry in well-appointed shops. They are a bit more expensive than street shop jewelry. In addition, complete artificial jewelry sets for brides are also available.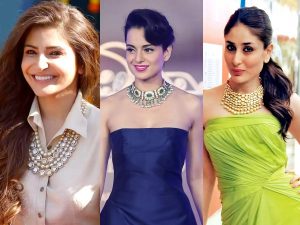 Further, Indo Western jewelry is available in international branded stores such as Accessorize and  H&M. They can be matched with Indo western and western dresses. They have an international design aesthetic.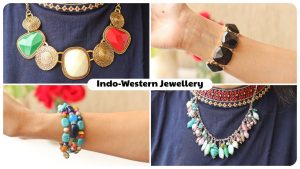 The following are some of the best shops for artificial jewelry in Delhi.
Walk into this lane in Lajpat Nagar Market.  You will be wide eyed with amazement at the sheer number of shops,shoppers & the available pieces on display. They are street shops in a covered  area which is part of the Lajpat Nagar Market. You can check out several shops as they are adjacent to each other. In fact the shop displays are very compact and you will be able to see the display in several shops at a glance. However, they stock a rich collection of artificial jewelry, especially kundan jewelry with a lot of bling. Brides come to pick up their jewelry here if they prefer to wear artificial jewelry to real ones on their wedding day. However, if you wish to rent jewelry ,there are shops on the opposite side of the road.
Best Buys- . Long necklaces, dangler glass ,lac & metal bangles, hoops, maang tikka & choodas (bridal bangles )  are  some of the best sellers here . Prices are very reasonable.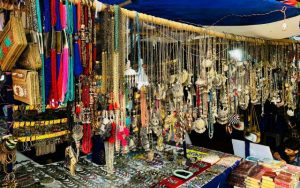 If you wish to have a more eclectic selection of artificial jewelry,  hop over to Karol Bagh Market – Much More is a big  two  storied shop in the heart of the Karol Bagh Shopping Market  with a variety of jewelry in the Rs 5000 to Rs 6000/piece  range. They  display necklace sets, nose rings, Maang Tikka ,jhoomar and ideal bridal jewelry pieces. Not to forget the wedding rings. Pearls & uncut diamond jewelry is their forte.
Unlike the jewelry lane in Lajpat Nagar, this is a proper store with  individual customer service. In addition, the pieces are so realistic that you will settle for this jewelry vs a vs real jewelry.
Best buys- Necklace sets, Maang tikka, earrings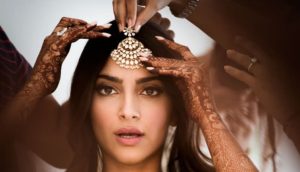 Visit Dariba Kalan in Chandni Chowk. It is one of the oldest shopping markets in Delhi. Dariba Kalan is well known for silver jewelry. They are wholesale markets. Several shops in this lane stock beautiful artificial jewelry too. And the prices are whole sale prices . The range may not be as vast as Much More . But they are exclusive  Kundan necklaces. Also, you can take the rickshaw and go around  the walled city of Old Dehi. Visit Jama Masjid and the Red Fort. There is also a bangle market close by.
Best Buys– Long & short Kundan necklaces, earrings & rings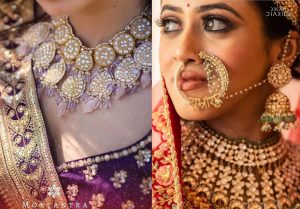 has some really exclusive shops. In other words, this Delhi shopping  market is a high end shopping place  for the swish crowd. Book stores & coffee shops attract the "in crowd". Good Earth is a luxury store for  dining ,home decor, & luxury clothing . By way of Jewelry, Amethyst & Amrapali are 2 of the finest stores in Khan Market. Silverline and  Symtre are a couple of other jewelry stores here. Exquisite jewelry pieces for the bride are available in these stores. Browse around the Amrapali store for chunky silver & enamel sets, chains, necklaces & rings. They are pretty amazing .This is a Jaipur headquartered store with a pan India presence.
Best buys-Exclusive silver enamel jewelry & kamarband from Amrapali, Kundan & polki jewelry from Amethyst.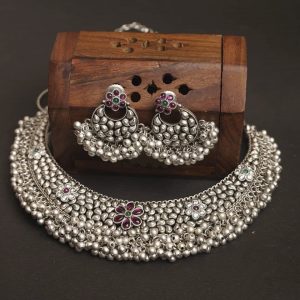 This is an open-air market in the heart of Delhi. Artists and craftsmen from all over India display their jewelry here. You can find a range of jewelry – beads & semi-precious stones, silver jewelry, pearl jewelry & lac & glass bangles & terracotta. Above all, the collection & display is very interesting. Take a walk and look around the several stalls before you buy something. It is a handicraft bazar. Hence, apart from jewelry, you can buy  ready-made garments such as salwar kurtis, sarees and fabrics too. In addition, there are dhurries, bed spreads, crafts in brass & bronze, puppets ,Kashmiri crafts such as paper mache products & so on.
 Best Buys– Colourful bangles ,Kadas( thick bangles), bracelets & belts  made of beads. Prices are very reasonable.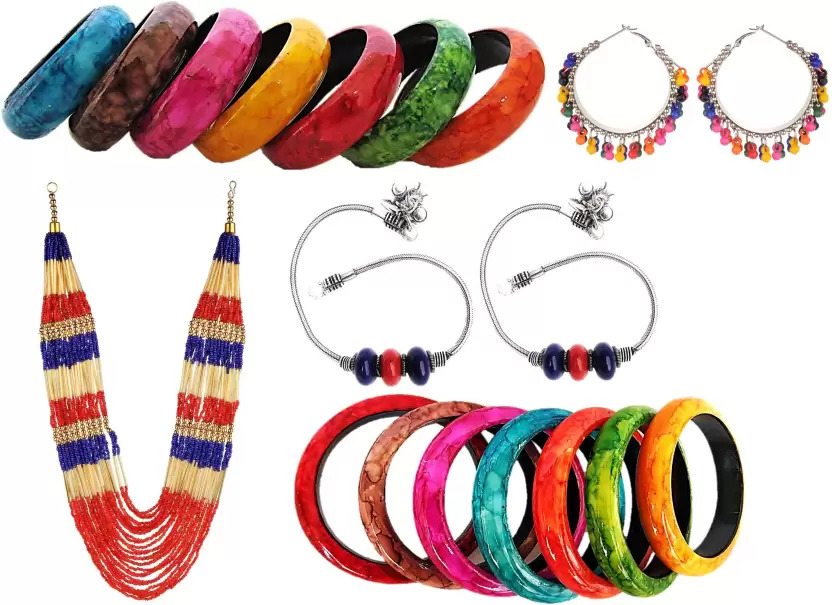 The college going girls  swear by this market. It is quite a big market and frequented by the young crowd. Street shops sell reasonable priced jewelry- Best buys– Look out for earrings, necklaces in the Rs 50- Rs 100 /piece. Further, there are other shops that stock  heavy bridal  artificial jewelry also.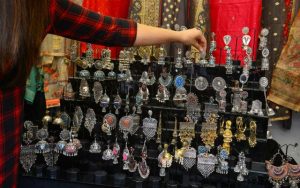 GK Market is a hip & happening market. As a matte of fact, it is a covered market with shops on either side of a central  park & drive way alongside the shops. Silver jewelry is popular here. Hazoorilal  & Champalal are iconic  precious jewelry stores. There are goldsmiths who are sitting outside these stores to help string beads-garnets, pearls, emeralds or any beads of your choice .
This is a market for the young crowd -jeans, tees, shoes and also inexpensive ready to wear jewelry are available in the street shops. You can try & bargain if you buy several pieces.
Best Buys- Check out Siloffer for a range silver bangles, earrings, necklaces, pendants & rings.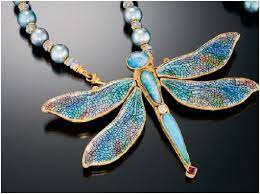 The State Emporiums truly represent all that  India has to offer in terms of clothing ,handicrafts & jewelry. Several Indian States have Emporiums /Shops in Baba Kadak Singh Marg in Connaught Place, Delhi. Delhi Emporium, known as Bharti Emporium has some fine silver jewelry & enamel jewelry. Similarly, Lepakshi, Andhra Emporium has beautiful pearl necklaces & bangles on display. Rajasthan Emporium has colourful lac bangles, glass bangles & Thewa jewelry sets.
Connaught Place (CP) also has several shops with artificial jewelry & semi precious stones .
Best Buys- Silver enamel jewelry & ethnic jewelry with semi precious stones.
Hanuman Mandir is a popular Temple for the Wind God -Hanuman. This temple is right opposite the State emporiums in Baba Kadak Singh Marg. There is a very popular bangle bazar in front of the Temple. Shop for glass, metal & lac bangles here.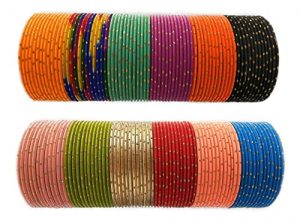 The Central Cottage Industries Emporium stocks jewelry from all over India in one shop. You can take a look at traditional jewelry such as Temple jewelry Sets &  gold plated silver jewelry sets.
Opposite to the Central Cottage Industries are some shops on Janpath .They are basically street shops. Shop for Artificial jewelry such as chains, earrings & rings in brass and plated silver. They would cost Rs50-Rs100/piece.Further down the street are Tibetan shops. Tibetan jewelry has prayer beads and several other colored beads. Bracelets and necklaces, both slim & chunky are all available.
 Best Buys -Prayer beads & other colorful beads & thick bangles with coloured beads.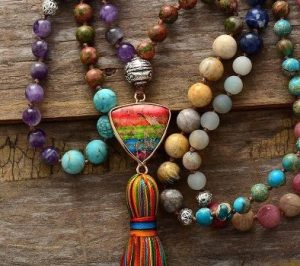 Stocks interesting ethnic jewelry in brass & silver.
The jewelry is available in a variety of styles & designs. The designs are both ethnic & modern. The selection is not vast, but it is  very interesting. They have exclusive jewelry pieces.
H& M is a huge store in several Indian malls. They are a Swedish store with some modern jewelry pieces appropriate for the modern woman. It is a store for young women who look for contemporary & trendy designs. Accessorize is another  well-known & sought after store for hair bands & all personal jewelry. They are very fashionable & stylish. This is typically to be paired with western wear .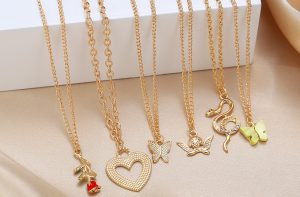 In conclusion, Delhi is a Mecca for artificial Jewelry shops. All you need is time & patience.
RELATED BLOGS
Best Shops for Imitation Jewellery in Chennai – Shopkhoj
---
View our videos
SIGN UP FOR NEWSLETTER
Be the First to Know. Sign up to newsletter today