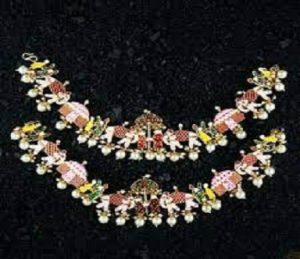 Best Shops for Artificial Jewellery
Artificial Jewellery shop in Delhi: Imitation jewellery or artificial jewellery are in vogue. They refer to an imitation of real gold and diamond jewellery. Further, they are made using inexpensive metal and gemstones.
Artificial jewellery is far more popular among women than real jewellery. There is an outstanding range of jewellery that is available. They look exactly like real jewellery. As a  matter of fact there are a lot more designs available in imitation jewellery. Hence, it is easier to have jewellery that matches with a variety of clothes.
Amrapali and Fab India are two established artificial jewellery shops in Delhi. They offer a fantastic range of imitation jewellery.
Artificial Jewellery Shop in Delhi Vs- Precious Jewellery shop
Gold and diamond ornaments are very expensive. They are considered as an investment. Artificial jewellery, on the other hand is inexpensive. Women do not mind spending on it.
Experimentation is possible with imitation jewellery.Thanks to the advent of new technologies, methods and techniques. Imitation or artificial jewellery is now at par with fine jewellery. The manufacturing techniques have also been perfected by  established jewellery houses.
Tribal designs and materials  are also  used  in  making of imitation/costume jewellery. Small boutique shops and designers have a ready market. Online market places such as Amazon and Flipkart have also contributed to the artificial jewellery market.
Check Out Shopkhoj.com Ultimate Guide To Wedding Shopping In Delhi's South Ex Market