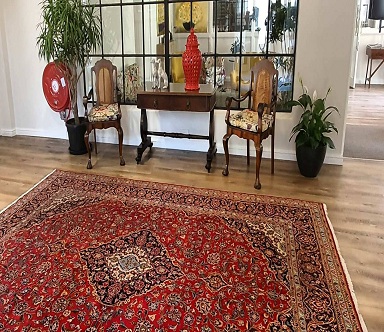 Best Shops for Carpets
Carpet Shops in Chennai: The Carpet industry holds the distinction of being one of the oldest industries in India. India takes pride in its ancient craft of carpet weaving, which is blessed with expertise from the lands of Persia, China and Afghanistan. The states of Rajasthan, Kashmir and Uttar Pradesh are popular as the major carpet belts in India.
For carpet lovers out there in the city of Chennai, let's surf through some famous shops that can you offer you the widest range. The Cottage Industries Exposition shop on Nungambakkam High Road offers a host of Indian handicraft items, including carpets. You will surely love the unique and attractive designs stocked by the store.
The designer collection of majestic-looking silk carpets can help you transform the complete look of your home. They are available in affordable range too. You can also shop for silk and woollen carpets made by Kashmiri artisans here.
RugWeave at Eldorado, Nungambakkam High Road, in Chennai stocks hand-knotted carpets and hand-tufted rugs from countries like Persia and Afghanistan. The products on display here boast exquisite designs and colours.
To beautify your home, RugWeave also offers woven wonders in the form of kilims and durries as well. The 31-year-old brand also stocks archaic collection of rugs from Kashmir, Gwalior and Jaipur. One of the oldest rugs at RugWeave is said to date back to 200 years. The brand ensures to source hand-knotted rugs in order to nourish the craftsmanship of skilled artisans.
Cottage Arts Emporium, Central Cottage Industries, The Museum Company and Kalpa Druma Handicraft are some of the other well-known carpet shops in Chennai.