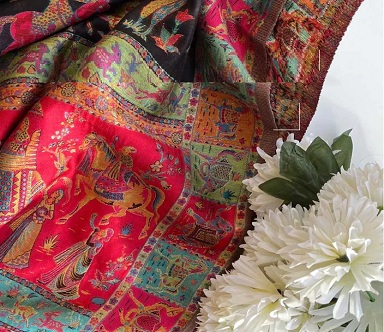 Best Shops for Shawls and Scarves
Shawls and Scarves: If you have a boring outfit in your wardrobe (say a black top), you know you can make it look exciting with a vibrant silk scarf. Try it and see how the scarf works wonders to transform your old dress into a dynamic one.
You can wrap yourself in a stylish shawl to keep you warm and cozy through the chilly evenings.
Chennai is home to some well-known retail stores to take care of your shopping requirements. The Fabindia store at the Mylapore market in Chennai, for instance, boasts a beautiful collection of shawls and scarves. From viscose printed scarf to silk woven stole to wool textured shawl to cotton silk chikankari stole, the choices are endless.
Anokhi shop in Chamiers also stocks beautiful scarves
Let's find out what The Museum Company has in store for you! This compact shop is located in a quiet residential area at Kasturi Ranga Road in Alwarpet. It is most visited for handicrafts, crafted silver and artefacts. Moreover, the shop also stocks pashmina shawls. A work of traditional Indian handicraft, Pashmina shawls and stoles are hand spun, woven and embroidered in Kashmir.
Ranee's at St.Mary's Road in Chennai stocks authentic Pashmina stoles and silk scarves. The shop has been primarily dealing in jewellery (including precious and semi-precious stones), handicrafts, textiles and carpets since 1984.
Aurovile also stocks semi silk stoles.