Auroville
Auroville, near Pondicherry is an experimental township  set up  in 1968  to promote universal brotherhood. It was set up by 'The Mother' , Mira Alfassa ,a French National who was a follower of Sri Aurobindo.At first, the present site of Auroville, was a barren land .Today  it is a lush green township with a variety of products being manufactured, ranging form garments and stationery to candles, ceramic pottery & furniture. Auroville promotes enterprises for sustainable development and fair trade practices. They have a wide range of products, that are manufactured for the retail market and exported abroad. The most interesting fact is that, people from all over the world have taken up residences in Auroville. As the Mother was a French National, there are several French citizens who reside there. Check for Auroville products shop in Chennai .They also stock aroma candles in Chennai.
 Naturally Auroville- Auroville products in Chennai
For instance, this is a well known shop set up by the Auroville Foundation.  Further, a visit to the shop is an elevating experience for the sheer variety of  personal care and home decor products that are available here.
Maroma – Aroma Candles in Chennai
As a matter of fact, the company  Maroma was started by, Paul Pinthon and his partner Laura Reddy to manufacture  perfumed oils, essences ,candles and body care products.
Personal Care Products
The personal care products include face creams, moisturisers, bath scrub, foot scrub, face masks,&massage oils. In addition there are  soaps, shower gel, hair care products with bamboo & charcoal, lip balm, face cream and so on.
Candles
Firstly, there are perfumed candles – Frangipani scented candles, Red Rose candles, opium flower candles, lemongrass candles and more.  They are aroma Candles in Chennai. In addition, there are ,essential oils, reed diffusers, fragrance mats & potpourri, incense sticks& insect repellants.
Home Decor
You can shop for ceramic coffeepots and cups, lamp shades, wall hangings, wall clocks and other interesting brass items. For example, table mats & coasters with dried leaves look distinct and unique.
Take a look at the video link: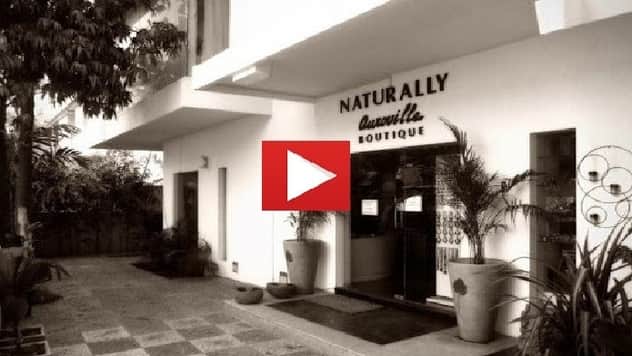 Apparrel & Accessorries
Similarly, they stock apparel like kurtas, kurtis (mostly hand-painted and expensive), quilts, bed spreads and cushion covers with innovative designs in warm and pleasing colours.Silk  shawls and stoles in attractive colours . Further, there is also a leather section with handbags, purses and wallets. Check out the stationery items as well
Shop at Auroville for distinct and unique gifts. As a matter of fact, they have an online store for Auroville products in Chennai .