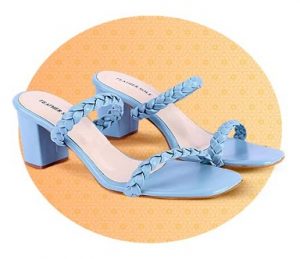 Best Shops for Shoes & Bags
Shoes Shops in Delhi: India has come a long way from having just a Bata shoe shop in every metro and town. Those were the days when people had limited options in terms of footwear.
The choice is mind boggling and unlimited today. With the opening of the shopping malls, international footwear shops have opened their branches in the Malls.
Shoes Shop in Delhi
Charles & Keith, Aldo, Steve Madden, Bruno Russel, & Clarks stores are in India now. Check out the latest designs in sandals & shoes and you do not have to travel out of the country for shoe shopping. As if that was not sufficient, we have online shoe shops now. Check them out at Amazon, Flipkart and at Clarks too.
However, let us not forget that traditional Indian footwear, such as colourful the juttis are also in fashion now.
Up For Wedding Shopping? Check Out Top 4 Bridal Shoe Stores in South Extension Market