Ready Made Blouses  for sarees in GK M Block Market
If you are shopping in Delhi for stylish  ready made blouses, visit Roshan Tailors. They stock a huge quantity of ready-made blouses in a variety of colors. Blouses in brocade, sequins, zardosi and embroidery work are available in various styles such as halter neck blouses, backless blouses, spaghetti strap blouses and choli cut blouses. The blouses are beautifully displayed and it is easy to select the size & the colour. Alterations can be done instantaneously. Bollywood fashions dictate saree blouse fashion in India.
As a matter of fact, you need to visit this Delhi shop to see how quickly these fashions are recreated . In other words, what you see today will not be available next month. Above all, you will be tempted to buy at least a couple of grand sari blouses and match it with a saree. The price of these blouses will depend on the material used, the design & the embroidery work on the blouse and so on. Typically, the price starts form Rs 1500 for a simple party wear blouse.
Further, if you wish to get your sari blouses or salwar suits both designed and tailored, they would only be too willing to oblige.
Take a look at the video link: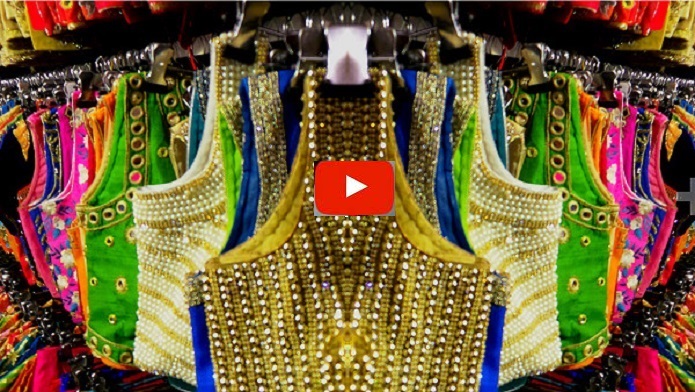 Salwar Suits in Roshan Tailors
In addition, they stock a variety of Pakistani salwar kameez and  suits here. Brands include names such as Gul Ahmed, Sana Shafinaz, Tabussam Mughal and several others. Further, the colour, styling, patterns and embroidery are distinctly different from what is otherwise available in the market. As a matter of fact, for all your casual panties, you could rely on these bright and beautiful salwar suits to bring in the 'new look'.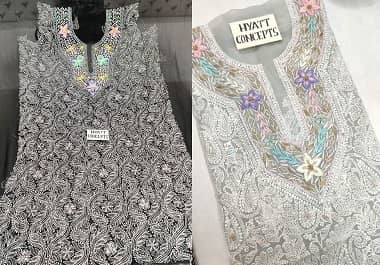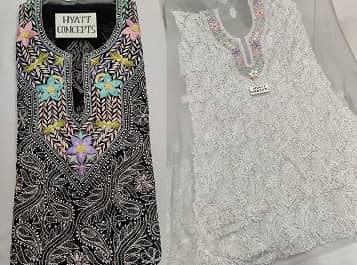 This is a small basement shop in the GK M block shopping market. The business was started in 1975 by the owner's father Mr. Akbar Ali. While there are several similar shops for blouses in this area, Roshan Tailors stand out for their style quotient. Know more about such Delhi Stores with similar offerings.
Also, check their website to order online. They are very reliable.