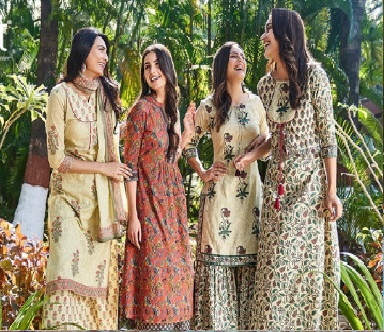 Best Shops for Kurtis
Women Kurtis Shops In Delhi:
Salwar kameez shirts became shorter in length to be paired with trousers. That, in a nut shell, is the kurti. The kurti is the indigenous version of the top. Kurtis are comfortable for young girls to pair with jeans and they are no stress dresses.
Kurtis in cottons are very popular in the summers. They can be printed or they can be embroidered upon. Silk kurtis are also very popular.
The styles and designs are distinct. Designs on the neck, the length of the kurti and the actual work, in the form of prints or embroidery on the kurti differ from one to the other.
KURTI -Formal &Party Wear
Kurtis have also become a formal wear. As most women feel more comfortable in kurtis as compared to western wear, they do wear them to workplaces too. There are grander kurtis that young girls and women love to go for an evening party.Read about the best Kurti shops in Delhi.
Zuri in G.K. N Block Market stocks wonderful kurtis in subtle designs, lovely prints and good fits. One can easily mix and match these kurtis with the beautiful and colorful floral chiffon dupattas to add a pop of colour to your outfit. Moreover, you can also match them with the simple, straight-cut ankle length linen pants for an elegant yet stylish look.
Best Kurti Shops in Delhi
GlobalDesi, FabIndia, Anokhi, Soma, Ekmatra, Ruh, Prapun, Biba and Sabhyata are some of the well-known designer kurtis shops in Delhi.