Fashion House in Shahpur Jat Market
Bridal Wear Dresses: Are you on the hunt for that picture perfect designer lehenga? Couple Cut Couture, the well-known fashion house in Shahpur Jat market, is your go-to destination!
Shahpur Jat market is best known for its designer outfits. In case you have not visited the designer lanes of this posh South Delhi shopping market, then it is time to do so.
Then again, not all brides want heavy bridal wear dresses. Trends are changing and brides are opting for simple & stylish bridal wear as well. They would rather spend the money on other things.
We have selected one of the best fashion houses in Shahpur Jat which will fulfil all your style quotient.
Bridal Wear Dresses at Couple Cut Couture
This boutique has simple, elegant & contemporary fusion dresses for you. The stock includes gararas, shararas, dhoti pants, anarkali salwars and drape lehengas.
They also have an exclusive collection of lehengas with designer blouses.
This fashion house mostly curates pastel colors with hand embedded work and  hand embroidery work.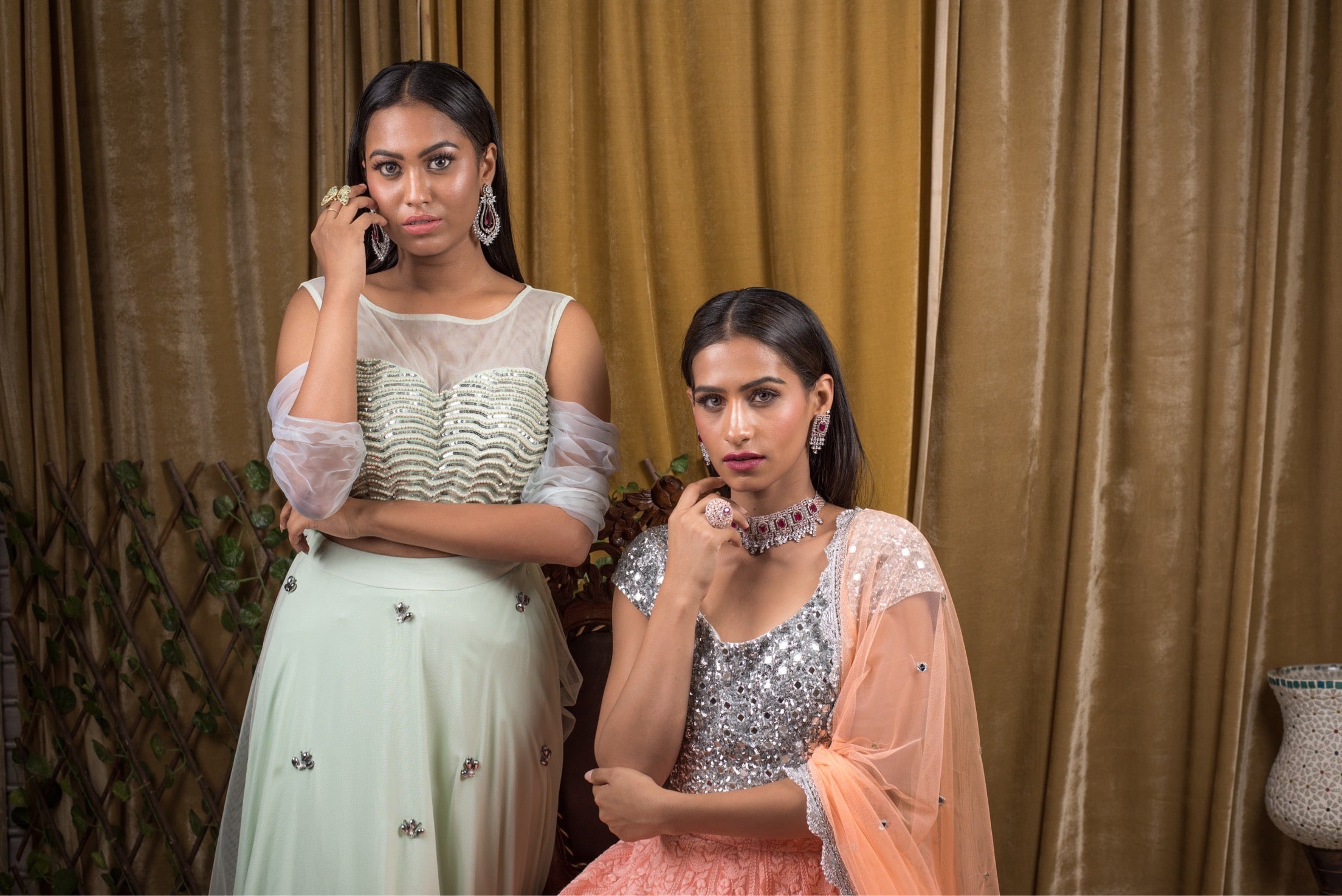 Bridal Wear: Our Take Away
Dresses for sangeet, mehandi and other wedding functions are varied & interesting.
Typically, young women wear Indo fusion dresses and trendy mix & match dresses for the sangeet. The sangeet is a dance party when women would love to flaunt the latest styles and designer wear dresses.
This shop has a good selection of dresses for the sangeet function. The prices would be from Rs. 10000 to Rs 35000/piece. When there is more handwork and hand embroidery on the dresses, the dresses would cost upwards of Rs. 15000/piece.
The mehendi is typically a simpler function when compared to the sangeet. Women tend to wear sober and colourful dresses for the mehendi function. We like to emphasise that this shop has a good collection of off beat dresses at very reasonable prices that would be suitable for the mehendi functions.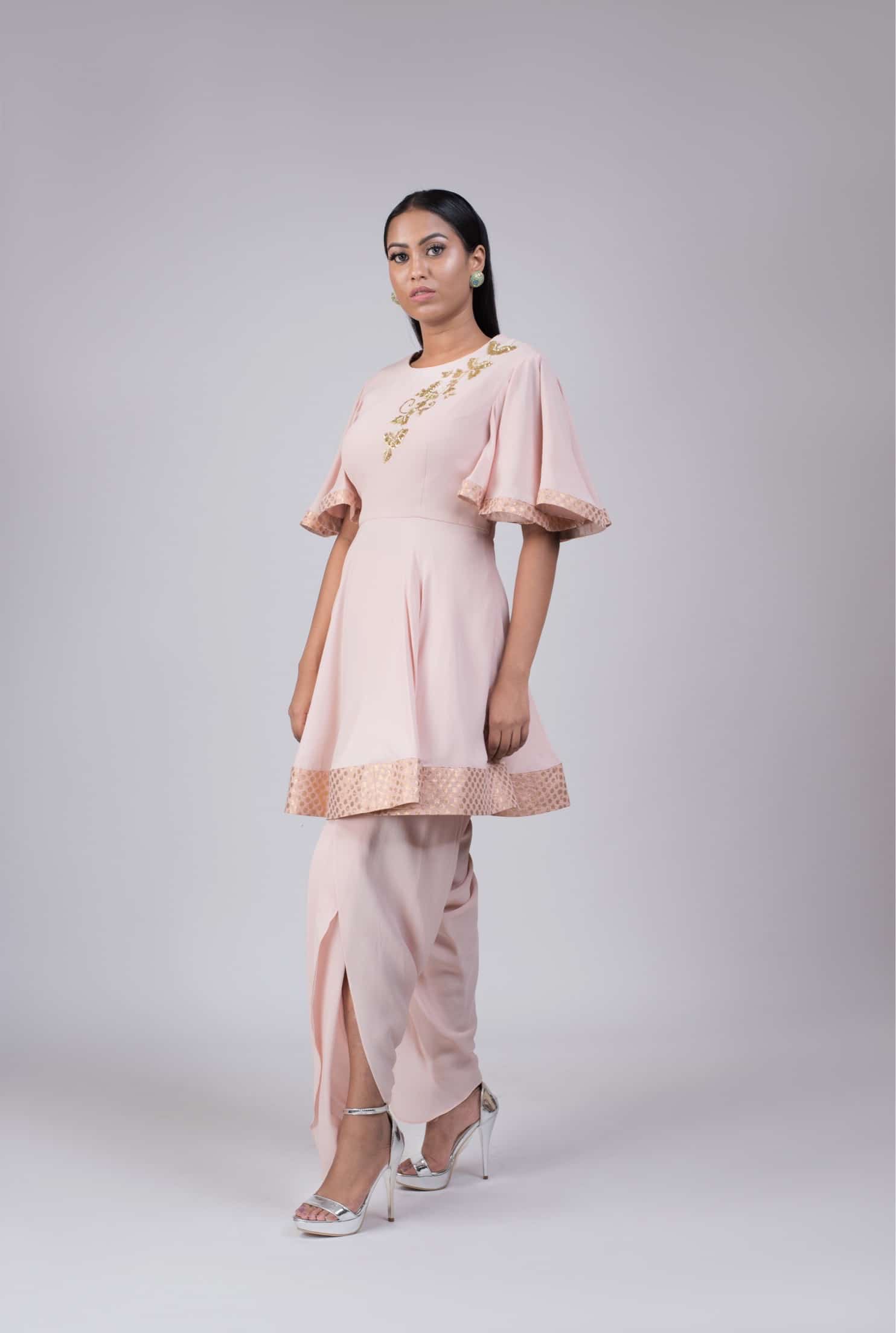 You can get Sherwanis for the groom at this shop.
USP of Couple Cut Couture
Hand embroidered pastel lehengas in subtle hand work.
Very good client servicing -The designer takes the pains to sit down with the customer and understand their individual preferences, style and budget. The entire couture is designed  around this framework. A heavily embroidered lehenga or gown would take approximately a couple of months to be made ready.
One can get dresses in similar themes for the brides family and the groom's family. Color, style and design coordination and customisation is entirely possible.
The price range is Rs. 12,000 to Rs. 45,000/piece and hence very attractive.
The Ultimate Guide: Top 11 Bridal Wear Shops In Delhi